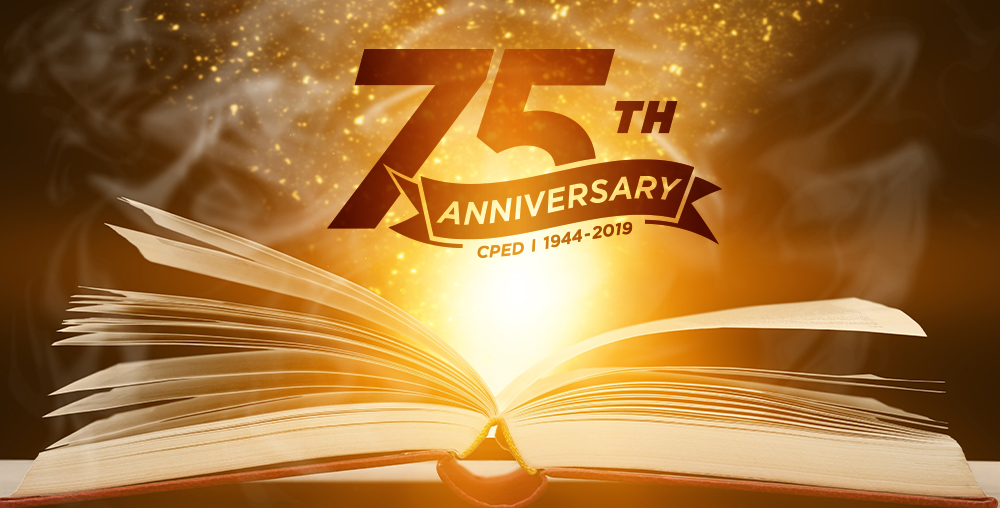 By Kim Hegeman
To celebrate 75 years of CPED, we're publishing 75 Stories about our community. Ariel Sprouse is the Associate Systems Administrator at the Wisconsin School of Business Center for Professional & Executive Development. 
About Ariel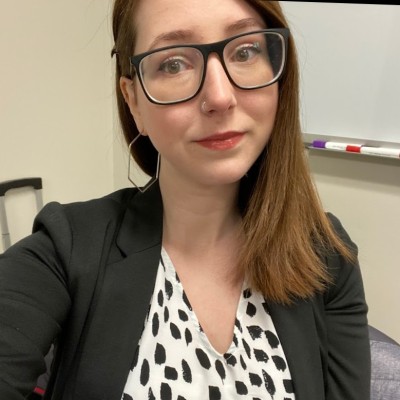 Ariel Sprouse started her career in IT in the United States Navy Reserves as an Information Systems Technician. The Joliet, Ill., native used her time in the Navy Reserves to learn and refine her skills. She also worked as a Geek Squad manager at Best Buy and then as a computer and network technician for the Joliet Township high schools. 
Ariel is currently working on her associates degree in Information Technology. "Even though I am starting my higher education journey later in life, I am proud of myself for taking the leap."
Outside of work, Ariel loves to play Dungeons and Dragons. She particularly enjoys the story telling aspects and the ability to flex her creative skills. She hand-makes and paints all the figurines and props for her games as well as makes up original stories for her friends to enjoy. When she's not playing, you can often find Ariel reading or playing disc golf.
CPED Impact
Ariel started with CPED in June 2022 after learning about the Associate Systems Administrator position from a former coworker. She felt she had gotten everything out of her last position that she could and was ready for a new challenge.
"CPED has had a huge, positive impact on me. I enjoy the work I am doing within the organization and love that my work has an impact on our mission. I look forward to getting to know the team here and growing my skills as a systems admin. Not only has everyone on the team been so incredibly kind during my short time here, but it is also such an honor to work with people that are experts in their fields."
As someone who is currently working towards earning her associates degree, Ariel knows the value of continuing education and professional development.
"No matter where you are in your career or life, continuing education is extremely important. You can use the new knowledge you gain from our program offerings to empower those around you."
As a member of the CPED community, Ariel looks forward to the opportunity to gain new knowledge through CPED's program offerings. She plans to enroll in Diversity, Equity, and Inclusion as Leadership Values and Centering Diversity, Equity, and Inclusion in Team Building.
"I think any time you can learn about and analyze how biases or privileges affect your workplace and how to foster a more welcoming environment, it not only helps you grow as a person but also your workplace and community. I feel like it empowers you to be a champion of a more inclusive world."
Find more stories from the CPED community in the 75th Anniversary section of our blog.