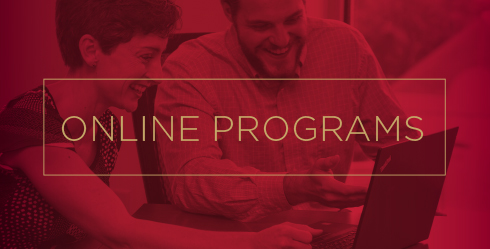 Professional development is an economic imperative for workers today. Not only are responsibilities and expectations rapidly changing, global events have forever altered the way we do business. With all that you do for your organization, it can be difficult to take time away to invest in a complete degree program. 
The Wisconsin School of Business Center for Professional & Executive Development offers online professional development programs that will help you invest in your professional success while maintaining momentum at the office.  
All online programs offer a blend of Live Learning Sessions and pre- and post-session application activities designed to help you have an immediate impact on your organization. Through the programs you will expand your professional network with likeminded colleagues from across the country and learn from instructors with extensive business experience.  
Whether you are looking to gain a competitive advantage in the labor market; become more valuable in your current position; or transition to a new career, our online programs add credentials and credibility to your work-ready skill set. 
See All Upcoming Online Programs
Create a Customized Program for Your Organization
Sending one person to an online professional development program is a great way to help that team member succeed in their role. Creating a customized, online learning program for your team or organization can have a dramatic impact on organizational success. Contact us to set up a Discovery Session and learn how online professional development programs can transform your organization.