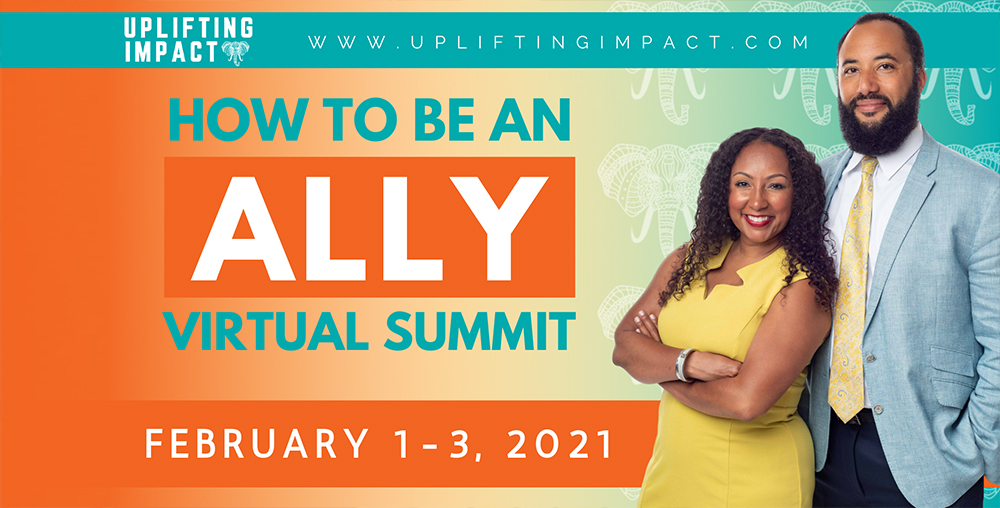 The Wisconsin School of Business Center for Professional & Executive Development is excited to sponsor Uplifting Impact's How to Be an Ally Virtual Summit February 1 – 3, 2021. This summit is for individuals who are committed to being diversity, equity, and inclusion leaders in their organizations and communities.
About the How to Be an Ally Virtual Summit
Passionate leaders have begun introducing initiatives to make their workplaces and communities more diverse, equitable, and inclusive. Yet just being passionate does not guarantee success. The second How to Be an Ally Virtual Summit is a safe space to expand your knowledge, learn action-oriented techniques, and create a community that will prepare you for creating an impactful framework for your organization. Attendees of the summit will learn a healthy, positive framework for talking about and taking action on racial equity in the workplace, and the skills they need to be an ally and a diversity, equity, and inclusion leader.
The three-day event will be themed around building bridges: planning bridges, building bridges, and crossing bridges. Topics will include acknowledging biases, understanding microaggressions, practicing conscious equity, fostering allyship, and how to talk about race, among many other topics. Your guides for the summit will be presenters Deanna Singh and Dr. Justin Ponder. You can click here to learn more about them.
We hope to see many of you at the virtual summit. To find out more about Uplifting Impact, visit upliftingimpact.com.