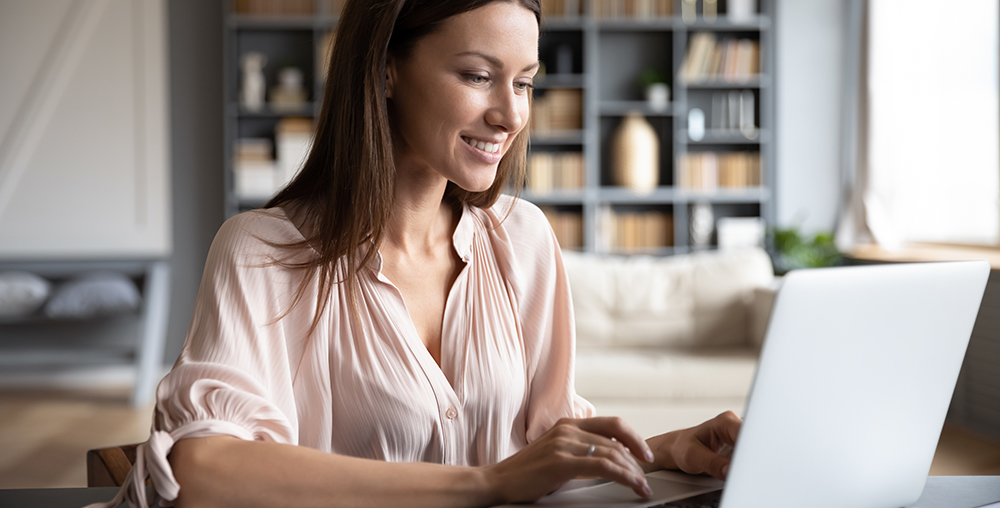 Despite the chaos and uncertainty happening around you, you can take your career to the next level. Online professional development certificates can give you the competitive edge you need while immediately improving your work life.
Online programs in these certificate areas are taught by industry experts. As a participant, you'll learn in interactive live learning sessions getting real-time feedback to improve your skillset and gaining the confidence and tools you need to succeed. Through breakout sessions and small group discussions, you'll expand your professional network and build relationships with peers from across the country.
Get started by downloading a certificate planning guide and design a certificate path that will have an immediate impact on your career. With multiple online sessions per year, you're able to take programs in the order that helps you resolve your most pressing challenges.
Advanced Management and Leadership Certificate (Online)
Over 70 percent of organizations believe leadership needs to develop new skills for the future. If you're a supervisor or an experienced executive, the Advanced Management and Leadership Certificate (Online) will give you the skills you need to understand the impact your decisions have on your organization. Achieve better career results and become a more effective leader by building relationships, managing change, making strategic decisions, and building your business acumen while earning this certificate.
Business Analysis Certificate (Online)
Create customer and stakeholder value while improving organizational profitability and reducing cost by completing the Business Analysis Certificate (Online). Business analysts are currently experiencing a 19 percent growth rate through 2024. If you're a project team member, systems analyst, or an Agile or waterfall practitioner who's ready to expand your contributions, this is your opportunity. Gain the skills you need to reduce organizational costs and increase revenue, improve efficiency and performance, define business requirements, and conduct market analyses.
Lean Six Sigma Yellow Belt Certificate (Online)
One online program is all it takes to earn your Lean Six Sigma Yellow Belt Certification. Boost your resume credentials while learning to resolve challenges for your organization. This certificate is the first step in the Lean Six Sigma series. Through this series, you'll advance your ability to solve complex problems, gain a comprehensive overview of Six Sigma data analysis, and become skilled in using quantitative analysis.
Lean Six Sigma Black Belt Certificate (Online)
Advance your career beyond process improvement and prove you're ready to lead organizational initiatives by completing your Lean Six Sigma Black Belt Certificate (Online). Black Belts solve complex business problems and improve internal processes while leading and managing organizational projects. Be a strong project leader and master communicating with stakeholders in this advanced certificate.
Master's Certificate in Project Management – Phase-based (Online)
Establish yourself as a great project manager by getting large-scale projects done on time and within budget. Completing the phase-based track of the Master's Certificate in Project Management (Online) will give you the skills to organize, prioritize, delegate, and create buy-in from team members to better meet the needs of your organization.
Technical Leadership Certificate (Online)
When you earn the Technical Leadership Certificate (Online), you'll learn the skills you need to manage technical teams, improve processes, and transition from applied, technical disciplines into a successful leader. Work toward your next promotion and set yourself apart by acquiring the leadership skills you need to move up in the organization and develop your project management, coaching, and process improvement skills.
Enrolling in a certificate program allows us to help you track your progress through the certificate and send you information about upcoming programs and professional development opportunities at the Wisconsin School of Business Center for Professional & Executive Development. Select the certificate that's right for you and keep an eye out for upcoming online programs in your path. If you choose to take an in-person program, it will still apply to your certificate – a mix of in-person and online programming is welcome. Our team is here to help you achieve your career goals. We hope to see you soon in one of our upcoming online programs.