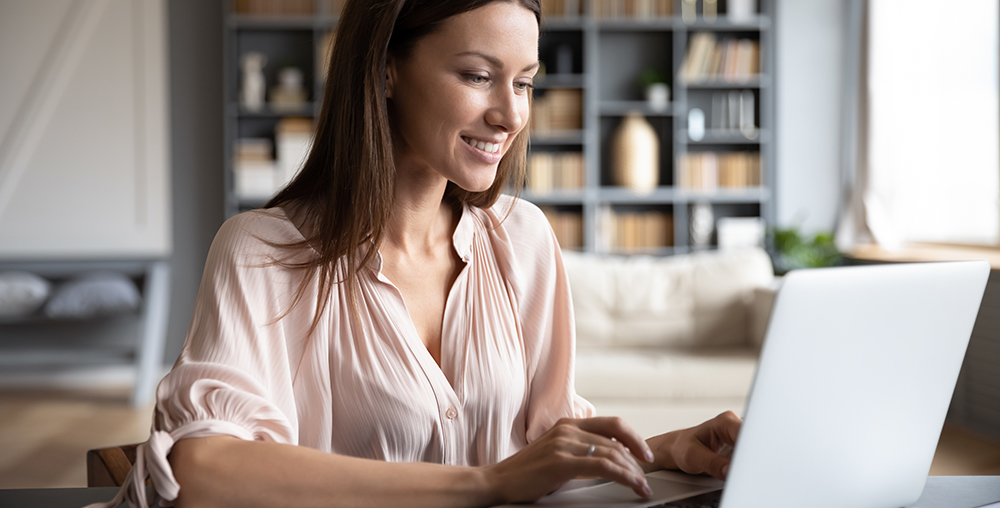 In an ever-changing world, our lives have become increasingly digital. More professionals are continuing to grow their skillsets online as it provides more work/life balance. Why should you consider online professional development? Here are five ways online professional development can help you achieve your career goals.
Grow Your Skillset
Change is necessary. Not only has the way we do business changed, the skills you need to continue being successful have also changed. In order to keep up with the pace of business and prepare for added responsibility, you need a modern, relevant skillset that will help you overcome new challenges.
Online programs provide access to world-class instructors who give you actionable insights and tools that will have an immediate impact on your career. Not only will these tools help you become more effective in your role, you will have a significant impact on your team and your organization's goals.
Expand Your Network
It has been easy in recent months to feel isolated and disconnected from peers. Online programs that offer live learning sessions connect you with likeminded professionals from across the nation where you can engage in meaningful conversations and learn from other's experiences. The relationships and connects you make are a professional support system that can serve you for your entire career.
Actionable Insights
Many online professional development programs offer research-based assessments that illustrate your strengths and identify opportunities for improvement. These assessments are often a mix of self and peer reviews that, when combined, paint a more holistic view of your leadership style. Having actionable data to inform your growth plan can help you make more beneficial and lasting changes.
Realize Immediate Results
One of the most significant benefits of online learning is the ability to immediately practice and implement your learnings. Not only will you get the skills you need from experts with extensive business experience, you will be able to implement your learning at work the next day. With a mix of synchronous live sessions, small group discussions, and weekly post-work, you can practice the techniques you're learning and receive real-time feedback to feel better prepared to use your new skills at work.
Add Credentials to Your Resume
Online programs can also pave the way toward new credentials such as professional development certificates or certifications. These achievements can help you differentiate yourself in a crowded job market and show employers, or potential employers, that you have the willingness to learn new skills, the drive to complete projects, and the ability to adapt to a changing environment. Professional certificates and credentials also demonstrate that you are prepared for the next step and are being proactive about your career advancement.
Online professional development programs can help you balance your work life with your career goals. In an online program, you will learn the skills you need to advance your career and make actionable changes while expanding your professional network.
We would love to see you in one of our upcoming professional development programs. View our online program listing and imagine what you could learn.