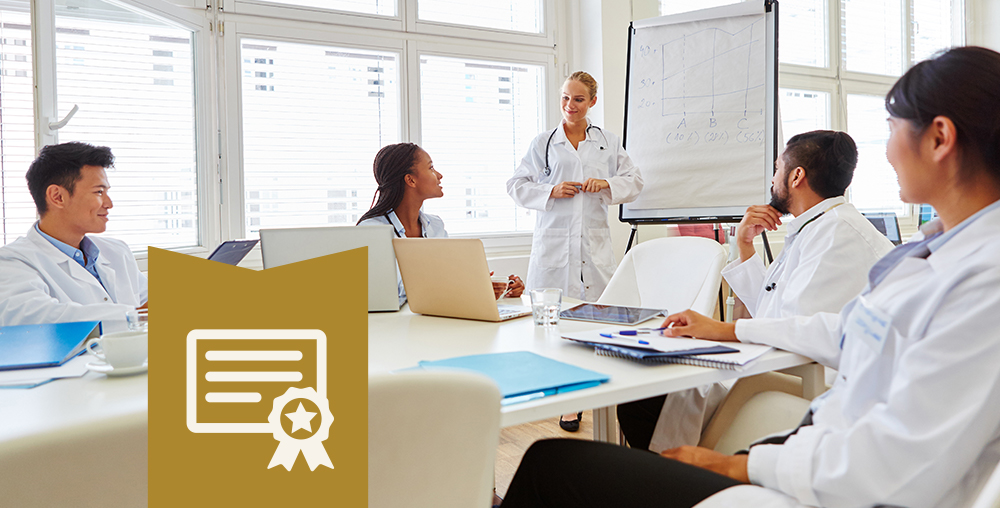 Healthcare leaders have had to navigate rapidly improving technologies, evolving standard of care, new regulations, and more in the last decade. As significant change continues to occur, the need to prepare for and adapt to these complexities has never been important.
The newly designed Healthcare Leadership Certificate blends the business of healthcare with the leadership skills needed to be successful through significant disruption.
Co-designed by healthcare practitioners, this comprehensive, 10-month program covers the essential business and leadership skills that provide a solid foundation for performance improvement at the individual and organizational level. You'll increase your level of influence by learning to speak the language of healthcare as a business and learn to lead your team with confidence by cultivating effective workplace relationships.
"The healthcare industry has been operating through constant change and digital disruption. By partnering with leaders in the healthcare industry, we're able to provide innovative programming that will empower healthcare professionals to understand the business of healthcare and be prepared to lead in an increasingly digital economy," said Dr. Vallabh "Samba" Sambamurthy, Albert O. Nicholas Dean of the Wisconsin School of Business.
The certificate blends in-person and online live learning sessions and provides engaging discussions, group interactions, and networking opportunities, so you can gain the knowledge of emerging trends and technologies that are shaping the future of healthcare. You'll also receive a post-program coaching session customized for based on your leadership assessments and professional development goals.
Taught by renowned instructors and practitioners, the inaugural Healthcare Leadership Certificate cohort takes place August 1, 2021-May 20, 2022. If you are interested in participating, you can download the Healthcare Leadership Certificate brochure for more information or you can set up a Discovery Session with our Solutions Advisors to begin analyzing your professional development goals as a healthcare professional.