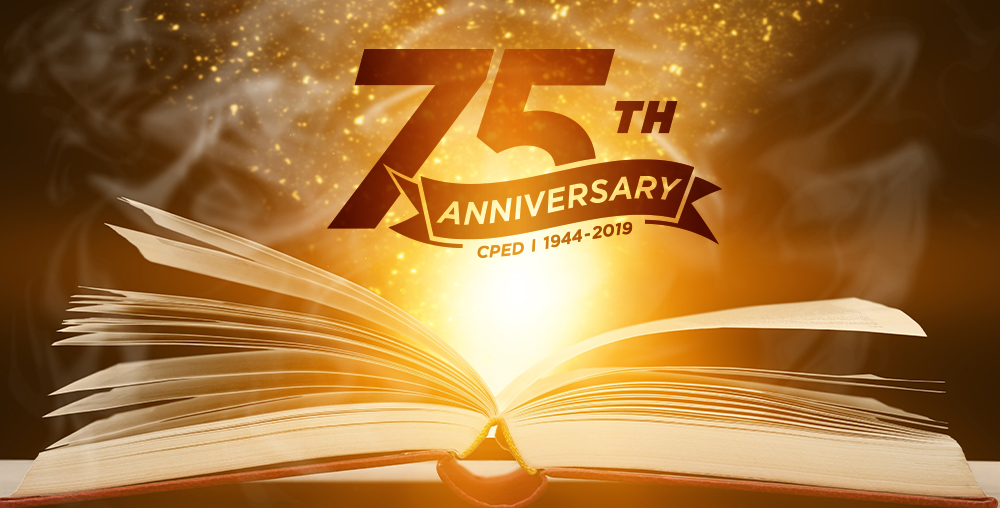 To celebrate 75 years of CPED, we're publishing 75 Stories about our community. Senior Graphic Designer Michael Serpe has been a member of the Center for Professional & Executive Development team since 2015.
About Michael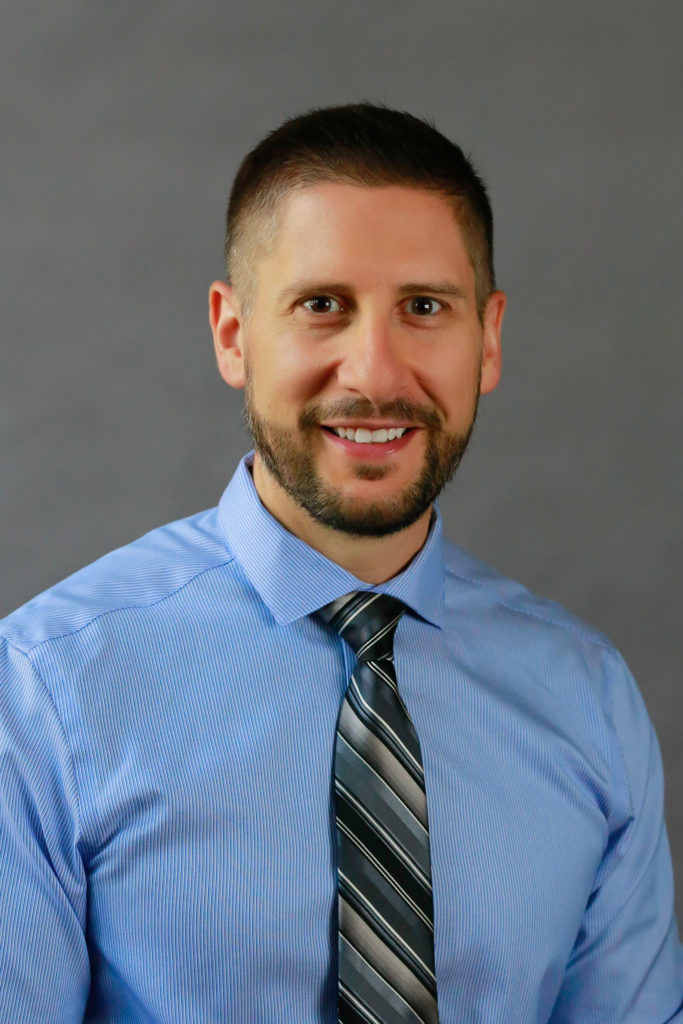 As a valued and tenured member of the CPED team, Michael supports the organization by developing and evolving the visual brand for the center. He works extensively with our digital and print marketing and business development assets. Michael earned a B.A. in Graphic Design from the University of Wisconsin – Parkside in 2001.
Prior to joining the CPED team, Michael worked as a Graphic Designer for Power Test, Inc. and a Graphic Designer for Rexnord. He was drawn to CPED because he was interested in working within the educational sector and the University of Wisconsin system.
"I am very passionate about continuing education, which ultimately drew me into my dream job here at CPED."

Michael Serpe, Senior Graphic Designer
Outside of work, Michael enjoys spending time with his family, running a freelance graphic design business, and being active with his wife, son, and dog. He loves playing the guitar and especially enjoys sports cars. One day, he hopes to own his dream car, a McLaren 570s.
CPED Impact 
Over the last seven years, Michael has helped the marketing team not only refine the CPED brand, but also implement new marketing strategies and tactics. There was even a short period where Michael served as the entire marketing department!
He has also been able to participate in several professional development programs during his career. He's grateful to apply the program concepts to his work at CPED.
"I extremely enjoyed CPED's one-day program, Project Management Essentials. I was able to immediately apply my new skills I gained from this program the first day back in the office."

Mike Serpe Senior Graphic Designer75
Michael enjoys many aspects of working with his colleagues at CPED. The position offers him the flexibility to support his family and work when and where he feels most inspired. Michael also appreciates the opportunity to work with talented individuals across the organization.
"I am blessed to work with such talented people every day here at CPED."
You can discover more about Project Management Essentials by visiting our website. Find more stories from the CPED community in the 75 Stories section of our blog.