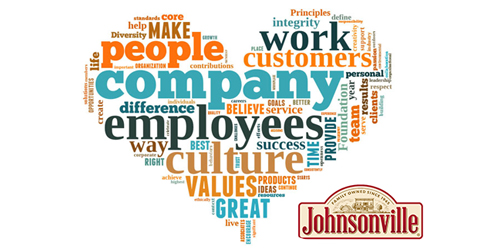 What Johnsonville can teach us about organizational culture
By: Lisa Yaffe
We all know Johnsonville as a sausage producer in the U.S. What you may not know is that the vision Johnsonville sets for its culture is nothing less than to "Be the best company on earth – that also happens to make sausage." That vision speaks volumes about how engaged and employee-powered Johnsonville's culture is.
The mission is also employee or "member" centric and starts with "We." "We at Johnsonville have a moral responsibility to create and maintain an environment that requires each member to fully develop their God-given talents." What makes Johnsonville special, though, is that these mission and vision statements are not mere platitudes. Johnsonville strives to create and maintain a culture in which the business, innovation, and the employees thrive, and they do so through mechanics that count – behavioral expectations.
Behavioral expectations
For decades Johnsonville has been cultivating an environment where employees know what they are expected to achieve and understand that they are contributing to the success of the business by behaving in prescribed ways, that behaviors are the key to unleashing the company's capability.
In the 1980's Johnsonville's second-generation leader, Ralph C. Stayer, had an enlightening experience when he recognized the ways in which he was personally behaving were undermining the company's growth. This insight inspired him to understand the kinds of behaviors that have been proven to enhance organizational effectiveness. He then began to instill those behaviors – collectively called "The Johnsonville Way" – into the culture, making Johnsonville the company it is today. Johnsonville "members" are expected to do things such as:
Use everyone's first name
Provide constructive feedback when you observe right or wrong behavior
Acknowledge when you don't know something, and then help find the solution
Let others finish what they are saying; allow them to ask questions and share opinions
Seek input from people who don't think like you or may not always agree with you
Have the courage to give honest feedback
Don't tell yourself a "story" without getting the facts first
Don't focus only on problems and never on accomplishments
Make decisions by putting Johnsonville first, your team second, and your individual needs third
When members join Johnsonville, they receive a list of behaviors that have been carefully thought out and that guide desired vs. unacceptable behaviors. Managers, called "coaches," lead by example and are by definition expected to support and develop others.
Measuring effective cultures
The Center for Professional and Executive Development had the opportunity to use our preferred tool for assessing the dimensions of organizational culture, the Organizational Culture Inventory® (OCI) from Human Synergistics International® with Johnsonville's R&D team. The assessment confirmed that the R&D employees reflect the culture that Johnsonville has been cultivating – a strong constructive culture that helps the team stay aligned, focused, working together, and growing.
Learn more about how we partner with organizations like Johnsonville to understand what makes an effective culture, how to measure a department and organization's culture on dimensions that matter, and how to shape cultural behaviors that will move organizations forward.
Lisa Yaffe is the program director for executive leadership at the Wisconsin School of Business Center for Professional and Executive Development.
---
About the Instructor: Lisa Yaffe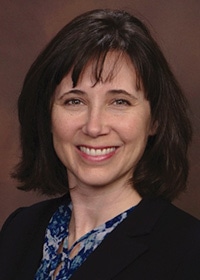 Lisa leverages decades of corporate and consulting experience to educate, counsel, and coach managers, executives, and leadership teams in the science and art of leadership and organizational culture. As a program director and coach at the University of Wisconsin-Madison's Center for Professional & Executive Development, Lisa oversees – and advises to – the rich leadership content within the Executive Leadership and Transition to Executive Management certificate programs.