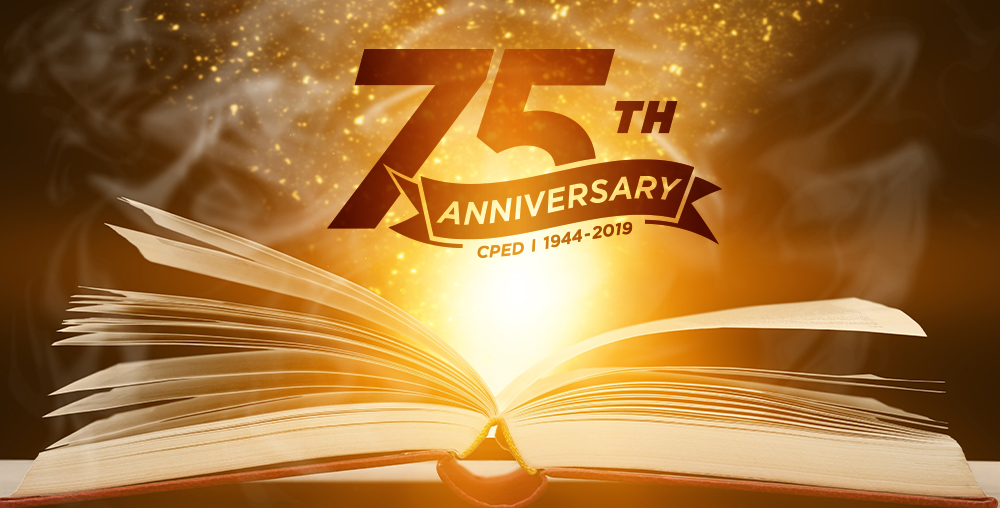 To celebrate 75 years of CPED, we're publishing 75 Stories about our community. Chris Hagen joined the team at the Wisconsin School of Business Center for Professional & Executive Development in January 2021 as a program coordinator.
ABOUT CHRIS
Chris grew up in New York and graduated from Drexel University in spring 2020 with a degree in sports management and a double minor in business administration and psychology. During his time at Drexel, he was fortunate to participate in three different co-op programs where he worked in different fields for six months at a time. While he had considered a career in sports management, his third co-op at a corporate wellness startup made him see what his career could be outside of sports, and how helping others develop and improve their lives was where his calling truly was. This realization ultimately led him to CPED.
"Helping others develop is exciting for me. I'm glad I can continue that commitment now as a professional. Spending time in my college co-op programs made me realize where my career interests lie, as well as what I was looking for in my first job and how to take that in a new direction. I am really looking forward to moving to Madison soon, too."
When he's not working, Chris spends time coaching youth hockey. He is in his first year as the coach of a traveling league and he is enjoying the experience coaching 10-year olds in the game he loves.
"I absolutely love coaching hockey. With COVID-19, this season has been interesting to navigate but I get to share my passion for hockey with kids who are finding that passion in themselves and that's really rewarding. I want each of them to have a positive experience and make it fun, so that's fun for me too."
CPED IMPACT
With his own passion for helping other develop, Chris knew when he found CPED that it would be a great fit. So far, he has really enjoyed getting to know his fellow program coordinators and the CPED instructors.
"The team has been welcoming, and our instructors are incredible. They are so committed to helping professionals grow and thrive. This is an inspiring place to work. The connection to the Wisconsin School of Business and everyone's collective commitment to professional development is fantastic. I really enjoy team environments and feel lucky to be a part of the CPED team."
Chris will serve as a producer for online programs and he's looking forward to taking programs himself. Always a team player with a coach's mindset, he'd like to start with How to Influence Without Direct Authority, Coaching and Motivating in the Workplace, and Centering Diversity, Equity, and Inclusion in Team Building.
"I am really looking forward to taking my first program. I never enjoyed the coaches in my life that yelled a lot, so I have my eye on How to Influence Without Direct Authority and Coaching and Motivating in the Workplace for starters. I studied influence a bit with my psychology minor and I'd love to learn more about it from the professional perspective and how that impacts a workplace."
As a young professional, Chris hopes his peers never feel afraid to ask questions. During his co-op experiences he learned how to ask for help and advice from mentors. This allowed him to grow outside his comfort zone and pushed him into his new career path.
"I hope people enjoy what they do and work hard at what they love. Learning how to say 'yes' to things helped keep me flexible and has opened new doors for me, so get involved and see where it takes you. In each job I've had, my goal was to learn as much as I could and apply it to the next one. I found myself in better spots in each job with this mindset of getting my feet wet, always trying to learn, and be enthusiastic about what I was doing."
You can discover more about How to Influence Without Direct Authority, Coaching and Motivating in the Workplace, and Centering Diversity, Equity, and Inclusion in Team Building by visiting our website. Find more stories from the CPED community in the 75th Anniversary section of our blog.