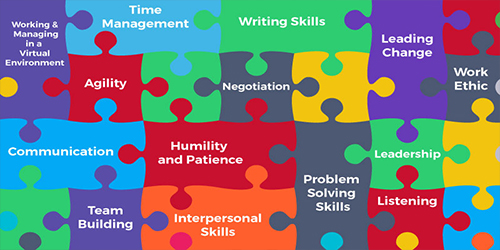 By: Harry Webne-Behrman
I often chuckle when I consider that the skills of navigating difficult, conflictive conversations are seen as a "soft" skills set. Is it because they are so elusive to master and so "squishy" to comprehend? Might it be that we can't plot out these conversations on a GANTT chart and fit them into a neat package? The reality is that these skills are critical to effective leadership and success as project managers, so I am grateful that the Wisconsin School of Business Center for Professional & Executive Development (CPED) creates opportunities for such skills to be developed and applied to the real situations faced by leaders.
In the short course, Project Leadership Communication (PLC), we dive deeply into the practice and application of such skills to the types of situations project managers and others in leadership roles routinely encounter. Specifically, PLC covers the following skills and strategies:
1. Having difficult conversations
We need to engage in (and facilitate) meetings in which clients might receive disappointing, costly news about their projects, or when colleagues need to hear realistic assessments of their progress and capabilities in specific areas (as in performance management). These are often emotional, high stakes discussions, ones that make us uncomfortable. To avoid them has natural, often negative consequences, and to approach them without full acknowledgment of the emotional elements will generally result in pent-up, unexpressed feelings of anger and resentment that emerge later. We learn that such conversations have substantive, emotional, and identity dimensions that must all be understood and navigated towards practical, work-related outcomes, and by considering and practicing those real conversations within a classroom environment, we bring back deeper insights and a resolve to face those situations directly at work.
2. Collaborative negotiation
When we are engaged in ongoing working relationships that need to be sustainable, finding ways to negotiate through our differences is an important opportunity. By focusing on our underlying concerns and interests, we open up new possibilities of resources and solutions that can be brought to bear on the situation. This is more than merely seeking a compromise between our position – it is fundamentally reframing the situation and understanding that we have common interests that can keep us "at the table" in spite of our perceived differences and the accompanying discomfort. A well-established approach that I have used in my work for many years is shared and practiced, and we apply it to issues of managing change, project deliverables, and meeting team expectations, among others.
3. Addressing conflict constructively
Building upon these skills of interpersonal communication and negotiation, we learn how to take the threats inherent in conflict and transform them into opportunities for deeper learning, insight, and progress in our work together. It is important to address all aspects of the conflict – not just technical issues, but also relational issues – so we can establish trust and respect (or re-establish such things once they've been lost), with patience and thoroughness. By improving our understanding of one another's perceptions of the conflict, we find there is a willingness to address the issues, rather than naively hope they will go away – true leaders create an environment that facilitates such approaches to conflict.
In PLC, we also consider the skills of leadership that we expect of our leaders and ourselves. We consistently find these "soft skills" turn out to be central to our visions of leadership and our experiences and recollections of working with outstanding leaders in all industries and contexts. We can apply these approaches to an array of workplace situations, and with practice, we can become fluent in the skills involved. As such, we strengthen ourselves in some of the most crucial areas of our professions and bring significant new resources to our companies and organizations.
---
About the Instructor: Harry Webne-Behrman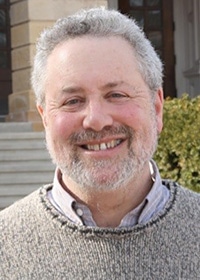 Harry Webne-Behrman has served as a facilitator, consultant, educator, and mediator for over 35 years. Along with his wife, Lisa Webne-Behrman, he served as Senior Partner of Collaborative Initiative, Inc., a private consulting and mediation firm based in Madison, Wisconsin from 1991-2017. Harry has worked with hundreds of businesses, schools, community groups and public agencies, facilitating large-scale deliberation and engagement processes, as well as mediating interpersonal disputes, and he maintains tremendous enthusiasm about the importance of learning to work collaboratively to build positive work environments.