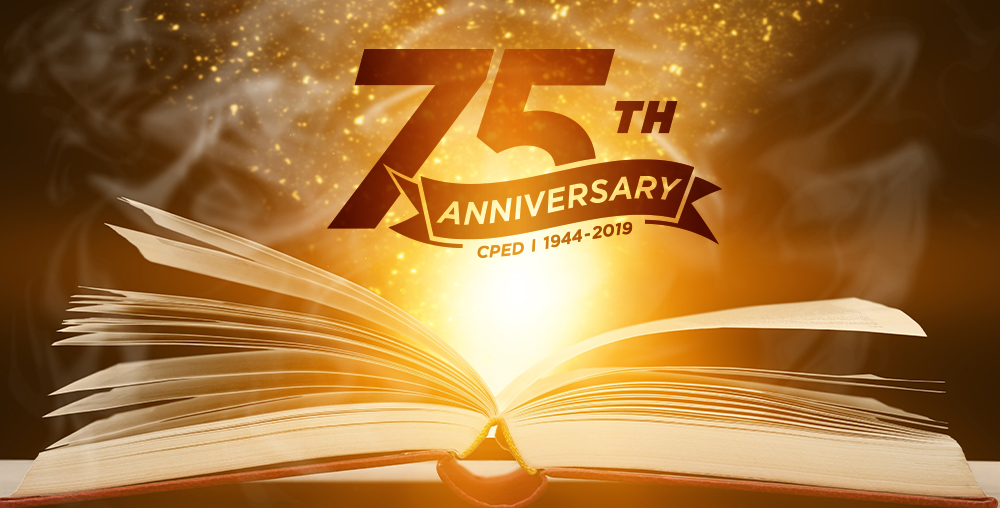 This year marks our 75th Anniversary. To celebrate, we're publishing 75 stories about members of our community. Artell Smith has been an instructor at the Wisconsin School of Business Center for Professional & Executive Development since 2014.
ABOUT ARTELL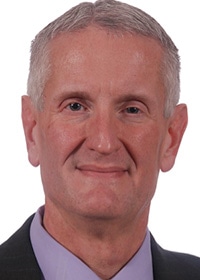 Artell earned his bachelor of arts in history and political science from Brigham Young University and his master of public administration degree from Brigham Young University Graduate School of Management. He has extensive experience in human resources management and advising, focusing on overall people strategy, talent management and development, and compensation/benefits. He has spent the last 35 years working in human resources for companies including Exxon, Fidelity Investments, Hewitt Associates, Aon Corporation, and Quad. He is currently the vice president of talent at Quad.
Artell is passionate about human resources and helping others grow, so he started consulting in 2013. He specifically enjoys working in talent development and talent management. Artell had worked for Steve King, former CPED executive director, for 10 years at Hewitt Associates in human resources and talent development. Familiar with how Artell worked, Steve contacted Artell when he was still at Hewitt Associates to ask him if he would be interested in teaching occasionally for CPED and he started teaching in 2014.
"Every role I have been in has revolved around solving complexities and have included training managers to more effectively manage their employees. At the end of the day, it's the ability to leverage the manager to do more for the employee so, as a result, the employee prospers and so does the organization.
"I have no plans to retire now or ever. My hobby and passion are in the context of the work that I do: developing people, mentoring them, coaching them, helping them to become the professionals they want to become. Seeing them gain new skills or go back to university for additional degrees is special to see firsthand. It's the most satisfying part of my life and I would regret deeply not having the opportunity to do that on a regular basis. I always want to keep that in my life."
CPED IMPACT
Artell teaches day three of Manager Boot Camp and day four of Leadership Beyond Management at CPED. Occasionally, he designs custom development solutions for CPED clients as well and enjoys the traveling that can come with it. Along with observing all of Manager Boot Camp and Leadership Beyond Management, he has also observed additional programs in the CPED Management and Leadership Certificate path. Artell was the original program director for Transition to Executive Management.
Artell's favorite CPED memory comes to us from across the pond. "Betsy Hagan and I were teaching over 200 managers in the Manager Boot Camp program for a custom client and as a part of that opportunity I went to Western Europe to teach their managers from six European countries. I spent two days in Brussels and two days in Amsterdam over the course of six months. They're striking memories teaching that curriculum to a non-North American audience. Most of them knew some English but it was not their primary language, so having six different nationalities in one class working with each other on some of my favorite content I enjoy delivering made for a memorable experience. It was fun and interesting. I had worked with a lot of their American managers at that point so I was familiar with the company, but each of the nationalities brings their own twist on what the company does, how it works, and what's important from the managers employee perspective. Only a few concepts didn't translate well, but I didn't know that until I started teaching it and we made it work on the fly."
Artell has one big area he encourages all professionals to focus on: discretionary effort.
"It took me a while in the early stages of my career to fully appreciate how much an organization values the discretionary effort of its employees. This is the effort that goes above and beyond what is requested, or when a deliverable is enhanced in a way that absolutely adds to it but it wasn't foreseen initially in the design. The value of that discretionary effort over the years has accumulated and stacked up to a really high level. I keep an eye on the corporate training program here at Quad and this is something I emphasize with employees as they go through the rotations in their program. Discretionary effort matters. It matters to the company, it matters to the manager, and it matters to the employees that they're serving. I would hope that any early career professional would begin to understand not only the value of it developmentally, but the amazing amount of appreciation and recognition you get for doing it."
You can learn more about Leadership Beyond Management and Manager Boot Camp here. Check out more stories from our community in the 75th Anniversary section of our blog.