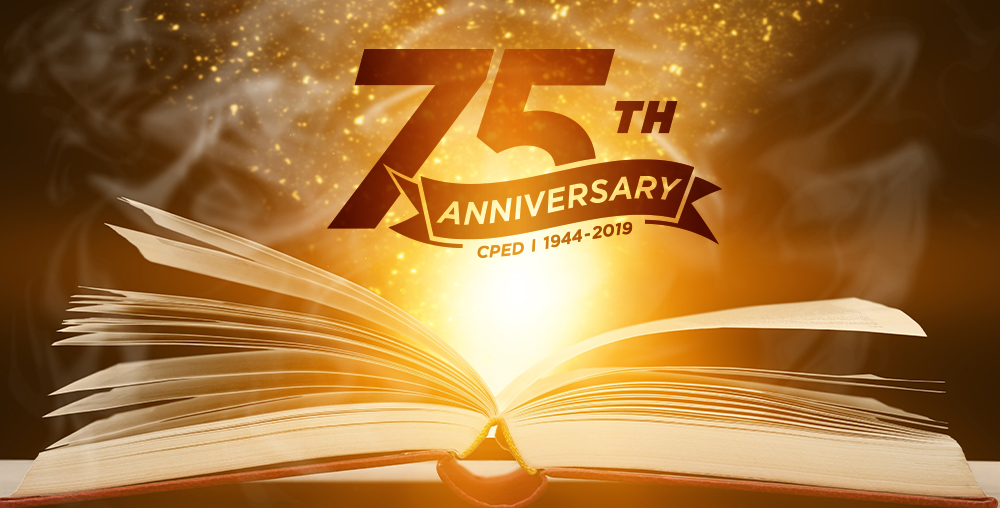 This year marks our 75th Anniversary. To celebrate, we're publishing 75 stories about members of our community. Mahrukh Taimur has been a senior analyst of human resources for the last two years at Karandaaz Pakistan.
ABOUT MAHRUKH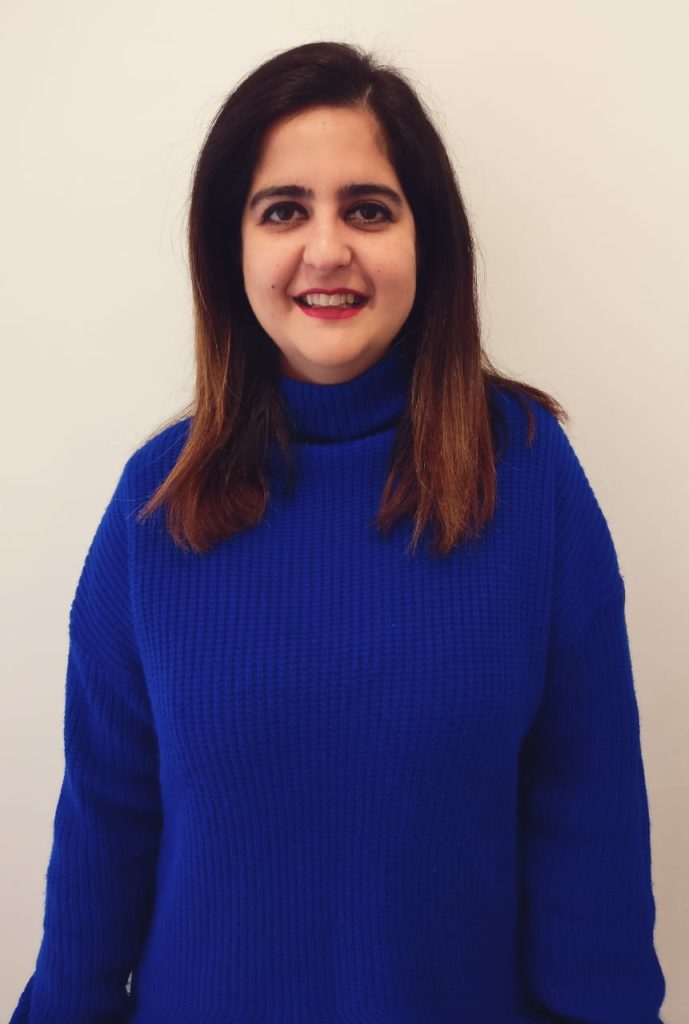 Mahrukh grew up in Pakistan and earned her master's of business administration and human resources development from the National University of Sciences & Technology (NUST) Business School in Islamabad, Pakistan. She has spent her career working in human resources at China Mobile International Limited and Deloitte, and she is currently a senior analyst of human resources at Karandaaz Pakistan.
Karandaaz is a non-profit organization, supported by The Department for International Development (DFID) and the Bill and Melinda Gates Foundation (BMGF). Guided by Karandaaz vision, they believe that every Pakistani deserves to be financially included and economically empowered. The mission at Karandaaz is to foster economic growth and create jobs through financial inclusion of unbanked individuals and unserved enterprises.
Mahrukh was also one of the chief co-organizers nominated by the USAID Trade Project (implemented by Deloitte Consulting) to ensure the successful execution of the 2014 Central Asian Business Opportunities Conference (CABOC), a regional trade forum that witnessed over 600 senior trade representatives from Pakistan, Afghanistan, and the Central Asian Republics. The main purpose of the conference was to promote trade initiatives between Pakistan and the Central Asian Republics and Afghanistan.
Mahrukh is passionate about human resources and loves seeing how her work positively impacts her coworker's lives and the lives of others across Pakistan. "I love to see my employees satisfied and motivated at the workplace. I have been a part of initiating benefits like extended maternity and paternity leave and childcare assistance allowance for our staff. This makes me very proud because these initiatives assist our employees in performing to the best of their abilities. I am working with employees who are directly working on projects which include working with female entrepreneurs from lower income groups who do not get equal funding opportunities as their counterparts do. Karandaaz is also working with the small and medium enterprises in Pakistan and gives them opportunities to grow as a business and in turn generate employment."
Mahrukh tries to make time every day for one of her favorite pastimes: reading. The proud mom of two young sons, Mahrukh loves spending time with her family. They enjoy playing Scrabble, cards, and football together. The family's favorite thing to do together is traveling.
"Traveling to historic sites and museums is my ultimate passion – and I have spared no opportunity to visit every major museum and archaeological site in whichever city I visit, be it in Pakistan or abroad. I believe history offers us a glimpse into the resourcefulness of ancient societies and proves that the right incentives and approach is a common thread amongst all successful communities."
CPED IMPACT
Mahrukh will soon be stepping into a new management role, so the timing of attending Manager Boot Camp in November was perfect for her. "This has been very valuable since I took the program at the exact same time when I am expecting a transition to the role of a manager. It has given me an ability to look at the problem from a broader perspective and try to handle and deal with situations after doing a lot of introspection as all kinds of change come from within."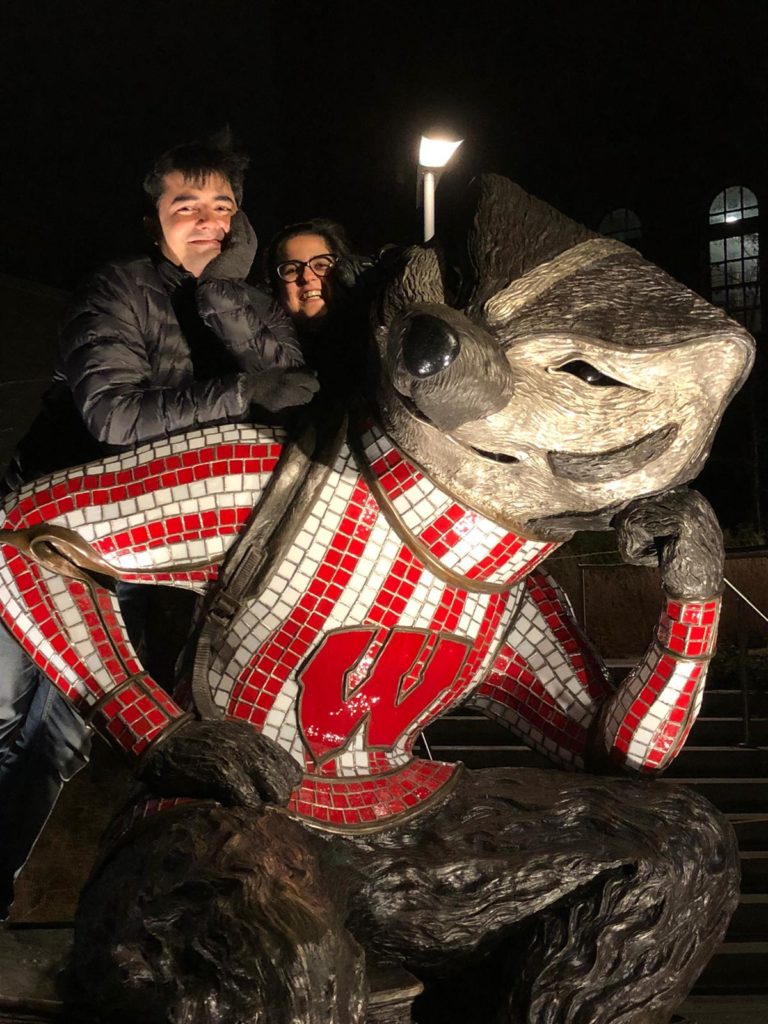 Mahrukh was excited to come to CPED for Manager Boot Camp because of a close family connection. "I have a personal affiliation with this institute because my older brother and a couple of my cousins are alumni of the University of Wisconsin. When I was looking for a training to further learn and add to my skill set and profile, I had a look at the executive education provided by a lot of business schools in the US. But this specific program (Manager Boot Camp) caught my attention and I was lucky enough to make it through."
Attending Manager Boot Camp was a fascinating learning experience for Mahrukh as an international student for the week. "As a result of this program, I came to know that the problems that we as professionals face are the same across the globe whether you are working in the U.S. or Pakistan. The only thing that you have control of is your own self and if you change yourself, you can change the relationships that you have with other people and your situation at the workplace."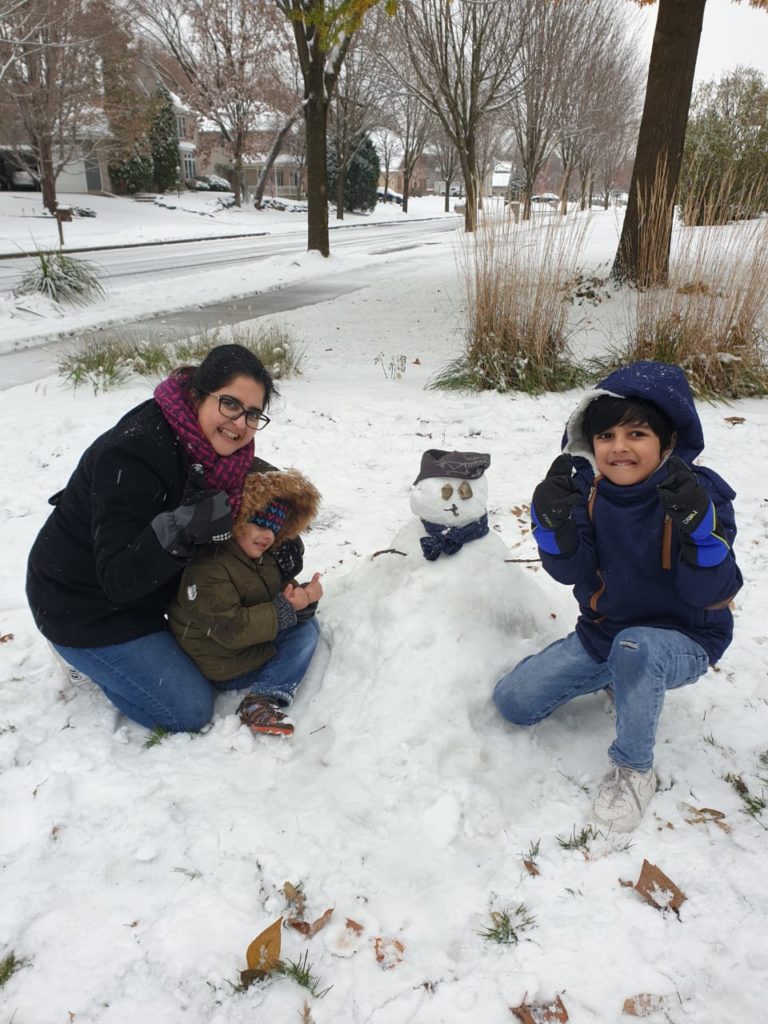 When Mahrukh came to the United States in November 2019 for Manager Boot Camp, she brought her husband and their sons so they could do some traveling across the Midwest and visit their relatives who live here. While they were here, Mahrukh sons were able to play in the snow for the first time and built a snowman.
Mahrukh has been a lifelong learner and encourages all professionals to believe in themselves.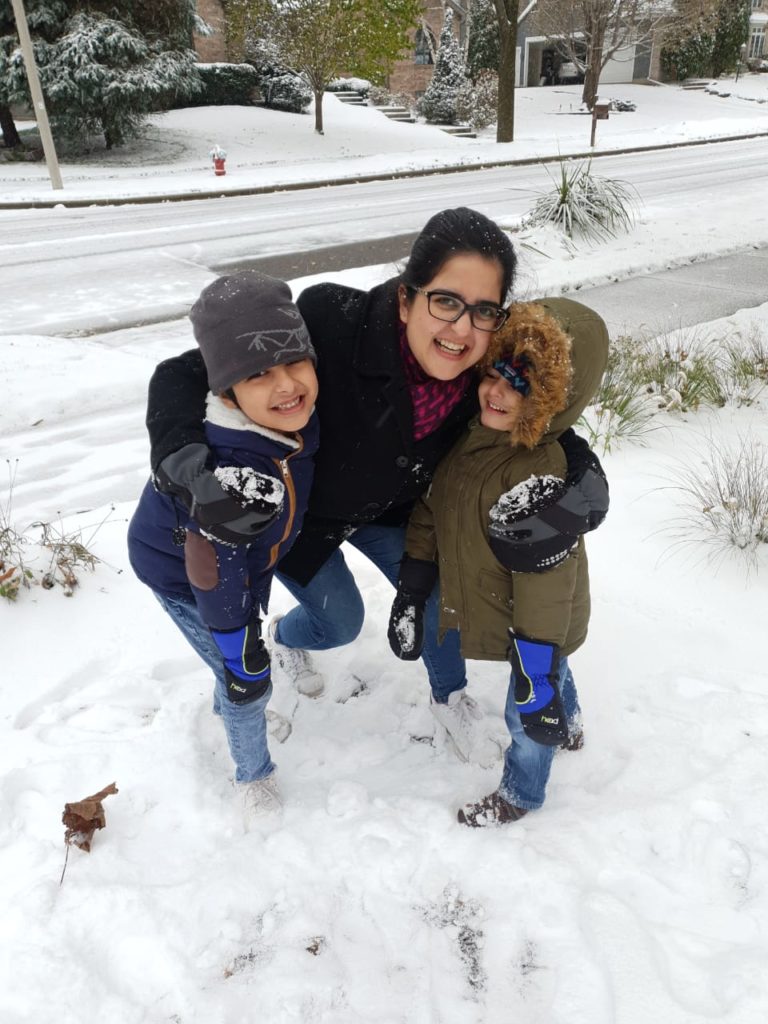 "Take everything one day and one step at a time. Be resilient, patient, and don't think any task is small or not worthy. Whatever you do will eventually help you learn and grow as a professional and remember there is no limit to how much you can learn. It is all about how much you push yourself. You should strongly believe in whatever you do and stand by it. I remember as a mother of a newborn baby back in 2013, I was very unsure of whether I could continue working (the famous mother's guilt) and there were a couple of instances when I even spoke to my employer about resigning. In the end, I was fortunate enough to have very supportive employers, colleagues, and tremendous support from my husband and extended family. I was able to continue with my professional career. If you know what you want and strive in that direction, God makes the path easy for you and you grow personally and professionally with each passing day."
Congratulations to Mahrukh for being one of our first 75th Anniversary 75% off discount recipients, we were so happy to have you here! You can learn more about Manager Boot Camp on our website. Check out more stories from our community in the 75th Anniversary section of our blog.