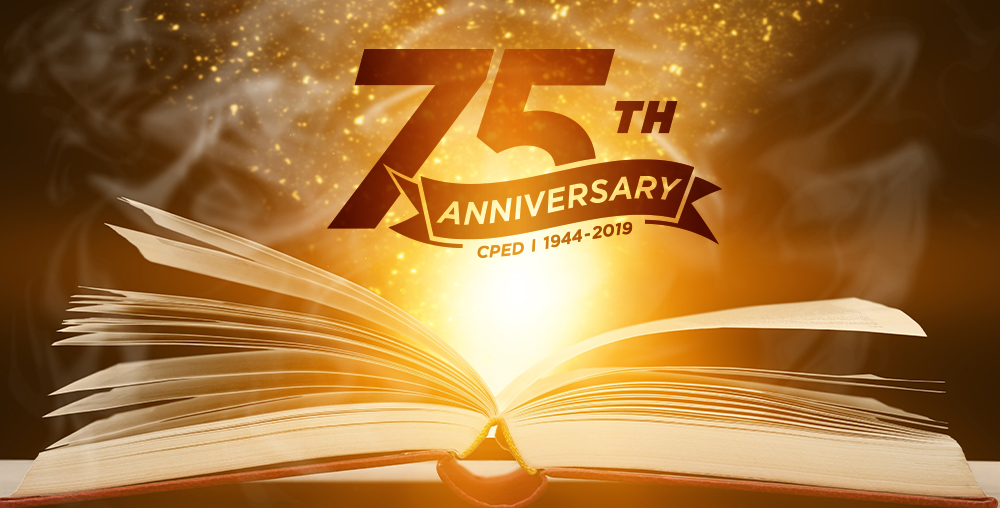 By Kim Hegeman
To celebrate 75 years of CPED, we're publishing 75 Stories about our community. Martha Marsh joined the Wisconsin School of Business Center for Professional & Executive Development team in March 2022 as a Client Relationship Manager. 
About Martha
Martha was born and raised in Madison, Wis. She attended both Madison College and the University of Wisconsin-Platteville, receiving her degree in early childhood education. After college, she worked at a child care center on the east side of Madison for nearly 15 years splitting her time between working in the classroom and the center's office.
After that, she took a position with the DeForest Area School District before transitioning into her current role as Client Relationship Manager for CPED.
Outside of work, Martha loves to garden. Her garden is brimming with vegetables from peppers to beans, peas, lettuce, broccoli, carrots, pumpkins, and more. She also volunteers regularly at her church, helping run the church's women's ministry and other events during the year.
"Although this is a lot of work, it's always so exciting to see the final product and see so many women come together, support one another, and grow together."
CPED Impact
While Martha enjoyed her work with the DeForest Area School District, she was interested in finding a more clerical position. While out playing BINGO one night with a friend, she learned about the open Client Relationship Manager position with CPED. She applied for the role that night!
"I look forward to getting to know clients and their companies, CPED instructors, and everyone in the CPED organization better. Everyone here is so knowledgeable about their roles and the CPED programs. I am confident that taking this position was the right move in my career."
Martha is also excited for the opportunity to take some of CPED's open enrollment programs. While she is interested in many of the offerings, she hopes to start with Manager Boot Camp and How to Influence Without Direct Authority. 
Read more stories from the CPED community in the 75th Anniversary section of our blog.