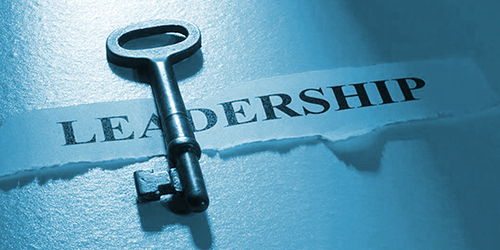 By: Mike Mitchell
While good leadership is important in any endeavor, leading an innovation group is different from leading other areas of an organization. The right leadership of an innovation group can make the difference between whether an organization innovates successfully or not.
I have seen innovation departments fail when being led by those who were great leaders of other areas in the organization but don't have the right skillset to lead innovation teams. For example, great leaders of more linear processes, such as sales or finance, don't necessarily make good leaders of innovation. Innovation is not linear, and leading it on linear terms often results in frustration and failure.
Leadership of innovation requires the right balance of making innovation more concrete while setting up the right conditions for creativity to thrive. It is in just the right balance between control and freedom where great leadership of innovation resides.

Leadership of innovation requires the right balance of making innovation more concrete while setting up the right conditions for creativity to thrive.

Mike Mitchell
What It Takes to Be a Successful Leader of Innovation
Defines what innovation means
An innovation group should not be created and left to its own devices. Deciding exactly what defines innovation is the job of innovation leadership.
Some questions you may need to answer as a innovation leader include:
Are innovations in the organization defined as new products, extensions of existing products, new services, new processes, etc.?
Are the innovations to be leading edge or improvements to existing ideas?
What are the goals of innovation – topline growth, bottom line growth, PR, etc.?
Good leadership not only defines what innovation means, but also communicates that meaning through the organization. They communicate the definition not just to the innovation group, but to the entire organization. After all, the organization at large will be the beneficiaries of the innovation group's efforts and they need to understand what the future holds.
Creates a sense of security for those involved in the innovation endeavors
Creating new ideas is a risky business, fraught with trial and error. Those involved in the process need to feel that there is a "safety net" underneath their efforts. Well-intended failure is not grounds for shame, dismissal, or demotion. Leadership must continue to create the safety net and remind those involved in innovation that it is unquestionably there to catch those who try intelligently and still fail.
Obtains resources
Ensuring there are enough resources is a critical task for innovation leadership. The resources available should be in direct correlation with how innovation has been defined. More aggressive goals require greater financial and human resources. Human resources in innovation is not just a matter of headcount. Employing the right talents and blending them correctly is leadership's responsibility.
Creates an attitude that change is positive
A leader of an innovation group must establish that the change, which his or her group is responsible for creating, is positive. Organizations often fear change as it disrupts systems and can change the power structure. Communicating the positive affect of change is a key to motivating the innovation group and ensuring acceptance of their efforts organization-wide.
Does your organization need help harnessing the power of innovation? Contact us to set up a free discovery session.
This post originally appeared on the Mitchell Innovation blog.
---
About the Instructor: Mike Mitchell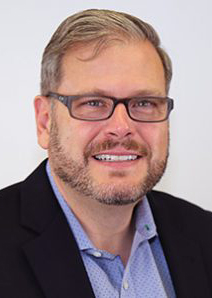 Mike combines over 35 years of business experience with a passion for developing executives and organizations. He integrates theory with real-world application and brings relevance to every client assignment. Having held senior-level positions in large corporations, Mike understands the reality of organizational life and leader challenges. Industry experience is expansive and includes: CPG, Manufacturing, Creative Services/Advertising, Consumer Durables, Technology, Agriculture, Medical, Insurance, Finance, Utilities, and Retail among others.