By: Mike Mitchell
In an effort to be innovative, organizations will often pursue a complicated idea rather than a simple one. Complication can be a way to achieve uniqueness and make a new idea stand out. However, sometimes the best innovative idea is one that is simple — simple to execute and simple for the intended market to understand.
A recent project for a client involved the investigation of several package designs for a new product. We researched more than a dozen possibilities, most of which were highly inventive and complex. In the end, the design which performed best in the research was the simplest. Despite all the inventiveness of the majority of ideas, what consumers wanted was the simple and elegant solution.
Consumers preferred the package which simply did its job and didn't confuse them with too much novelty or complication. The project turned out to be a new lesson in the old adage: KISS (Keep It Simple, Stupid).
The KISS method can be an invaluable one for innovative ideas. New but simple ideas have the following advantages:
Simple ideas are simple to execute
Too often I see new ideas struggle to see the light of day because they are complicated. Not that I advise that the entire innovation portfolio be stocked only with simple ideas, but a simple one to execute does tend to get through the development process faster, easier, and more frequently. A simple idea translates across all the departments and teams which must get involved in order to make the idea a reality. A large organization tends to "hold on" to a simple idea and therefore it's possible to move it expeditiously towards the light at the end of the tunnel.
Simple ideas are easier for the market to understand
One of the more common reasons why ideas fail is because they were not clearly articulated and promoted to the market for which they were intended. Today's potential buyer of new ideas is overwhelmed with choices and bombarded with information. The simplest pitch can be the one that breaks through. If an idea is simple, it's easy to explain and easy to understand the potential advantages. I believe simplicity is one of the more underserved need states of our modern times. A simple idea leverages this need.
Simple ideas represent a low-risk option
Another advantage which an uncomplicated idea often has is that it is less expensive to execute. In times where investment money is scarce and appetite for risk is even more so, a simple idea can represent a low cost, low risk opportunity to generate new revenue. In many ways simple ideas are the elixir for a stumbling economy and risk-adverse organizations. If an organization can have success with a few, simple new ideas then the finances and appetite for more high risk-high reward innovations are made available.
When we hear how complicated it can be to get the U.S. economy growing strong, perhaps the best answer is also the simplest: KISS.
Does your organization need help navigating the complexity of innovative ideas? Contact us to set up a free discovery session.
This post originally appeared on the Mitchell Innovation blog.
---
About the Instructor: Mike Mitchell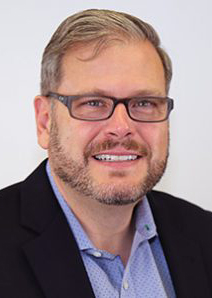 Mike combines over 35 years of business experience with a passion for developing executives and organizations. He integrates theory with real-world application and brings relevance to every client assignment. Having held senior-level positions in large corporations, Mike understands the reality of organizational life and leader challenges. Industry experience is expansive and includes: CPG, Manufacturing, Creative Services/Advertising, Consumer Durables, Technology, Agriculture, Medical, Insurance, Finance, Utilities, and Retail among others.