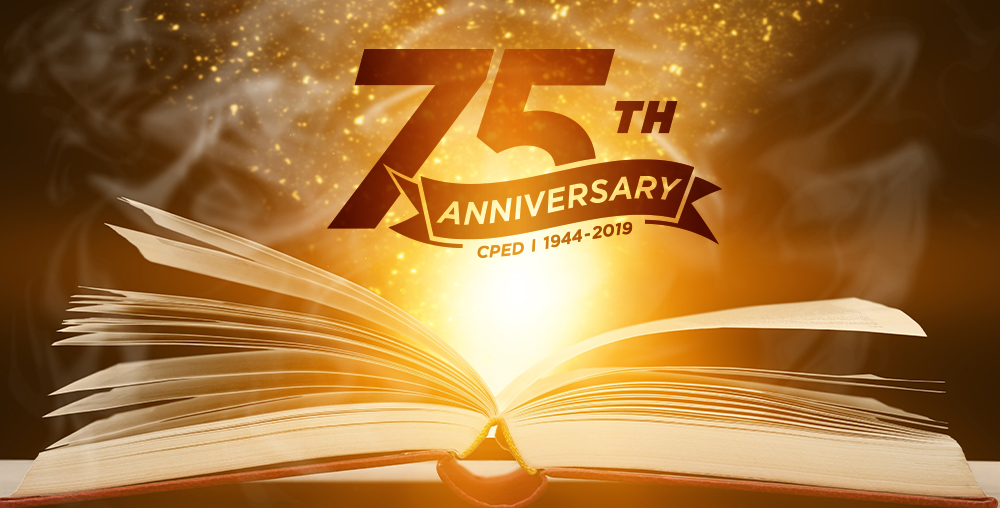 This year marks our 75th Anniversary. To celebrate, we're publishing 75 stories about members of our community. Amy Fish is the volunteer and community partners coordinator at Green Bay Area Public Schools. She first came to the Wisconsin School of Business Center for Professional & Executive Development in early 2020 and will soon complete her Master's Certificate in Project Management in less than one year.
ABOUT AMY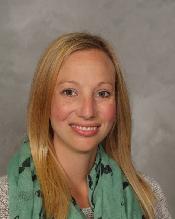 Amy always dreamed of working for a nonprofit or in human rights and she has a degree in global studies. After living in several countries during and after college, she moved to Green Bay, Wisconsin and loves living there. Amy has been working for Green Bay Area Public Schools for nearly 10 years and is currently the volunteer and community partners coordinator. She facilitates legal documents, data transfers, and equitable access to community partnerships throughout the school district, where she has also developed a robust volunteer program.
Amy is passionate about her work. She enjoys being able to give back to the community she loves while helping improve the lives of her students.
"The most rewarding part of my job is being able to provide a valuable service and opportunity to our students. During the COVID-19 crisis, I was able to project manage a weekend food program. We partnered with seven community agencies to provide 6,600 bags of food for families to use over the weekends. I love when different organizations come together and create amazing programs and opportunities."
When she's not working, you'll find Amy spending time with her husband and their two young daughters. They love to go camping as family and are passionate about seeing the world together. Amy and her husband are dedicated to traveling internationally together every five years as well as taking their daughters on family vacations across the United States.
CPED IMPACT
Amy is currently working on her Master's Certificate in Project Management – a professional development certificate that requires taking seven programs to complete. Her supervisor recently graduated with her Master's Certificate in Project Management and asked Amy complete it too. Although Amy did not see her role as a project management one initially, she does now and appreciates the growth that has come in her career since starting her certificate path earlier this year.
"I wasn't sure how well project management would relate to my work, but I was incredibly surprised at how much information I was able to take away and put into practice in my everyday work. I project manage complex grants, as well as district-wide initiatives. I have learned valuable strategies to improve efficiency and stay organized while I manage multiple projects."
Amy has been moving quickly through the Master's Certificate in Project Management over the last few months and enjoyed her frequent visits to the Fluno Center. Making new professional connections, sharing stories with classmates, and of course the food at the Fluno Center have been favorite elements of her CPED experience. Amy was surprise that her favorite program so far has been Business Process Improvement Using Lean Six Sigma and Performance Metrics.
"I really enjoyed Business Process Improvement Using Lean Six Sigma and Performance Metrics. I had heard of it before but was unfamiliar with it and I was not sure what to expect. In the end, I learned so many strategies and tools to use in my projects. I have taken three programs thus far and will complete the certificate this summer. I am moving fast through the programs and enjoying every one."
Amy hopes all young professionals can discover what they are passionate about and work hard at it. She encourages everyone to not get boxed into one role and stay open-minded about their growth.
"I feel so lucky to have a job that I love. Once you find your passion, never stop learning and exploring. Don't be afraid to fail. If your company or organization allows for professional development, take them up on it and be open minded. I thought for sure I'd be working in human rights. I felt lost for a while but kept pushing forward and searching for the right role. Now, instead of working for the nonprofits themselves, I work with them."
You can visit our website to learn more about the Master's Certificate in Project Management and Business Process Improvement Using Lean Six Sigma and Performance Metrics. Check out more stories from our community in the 75th Anniversary section of our blog.