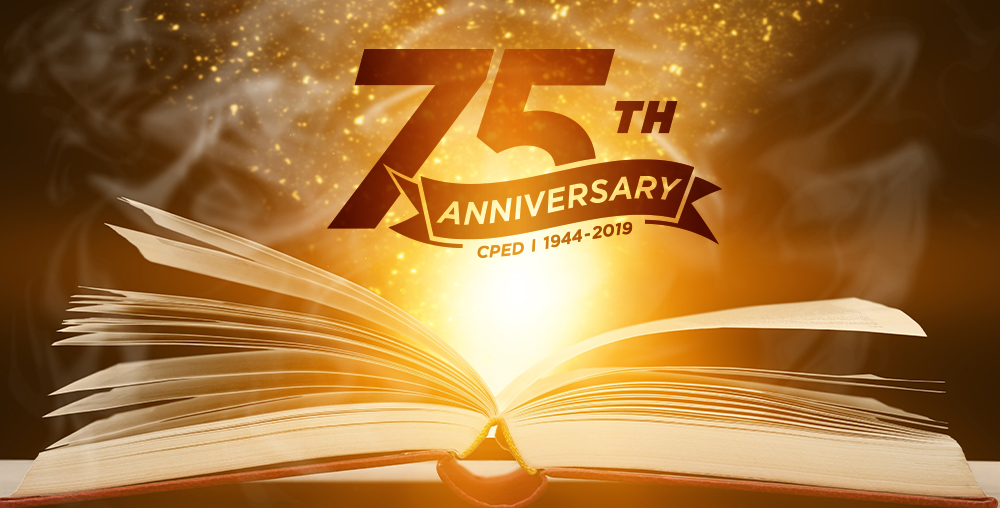 To celebrate 75 years of CPED, we're publishing 75 Stories about our community. Kim Hegeman joined the team at the Wisconsin School of Business Center for Professional & Executive Development in November 2021 as a marketing specialist.
About Kim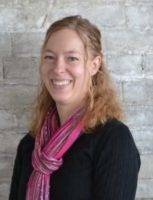 Kim is a Wisconsin native from Burlington, Wis., but, no, she does not officially know Tony Romo. And, no, Burlington Coat Factory did not originate in her hometown.
She graduated from the University of Wisconsin–Eau Claire in 2007 with a creative writing major and a journalism minor. For the past 14 years Kim has worked in the business-to-business (B2B) publishing industry as an editor and content creator for construction related magazines and websites. Finding herself unexpectedly on the hunt for a new job, the opportunity to venture into a new career field ultimately led her to join the CPED team as a marketing specialist.
"I'm really excited for the new career opportunity. The role of marketing specialist at CPED allows me to continue to use the skills I honed as an editor in the B2B industry while also expanding into a new career on the marketing side. I'm looking forward to working with the team here to continue to market and share the valuable programs this organization has to offer."
Outside of work, Kim spends most of her time with her husband and three young daughters. Her family enjoys taking vacations around the state of Wisconsin, especially to the Wisconsin Dells every summer. They also love reading and have more than 400 books around the house.
Kim has a passion for dance. She was a member of her high school dance team, local studio, and has coached the Lake Mills High School Varsity Dance Team for the last 14 years.
CPED Impact 
Nearing the mid-point of her career before joining the CPED team, Kim was beginning to look for more opportunities to take on leadership and management roles. There couldn't be a better fit than the CPED programs.
"As I familiarize myself with the CPED programming, I am making mental notes of which programs I could benefit from. I'm really looking forward to the chance to develop management skills that I can incorporate into my work with the CPED marketing team now, and maybe in the future put those skills to work managing other marketing team members."
Some of the programs Kim hopes to complete include: Manager Boot Camp, Coaching and Motivating in the Workplace and How to Influence Without Direct Authority.
Kim has really enjoyed her first few weeks with CPED and looks forward to contributing more to the marketing efforts and the overall goals of the organization. She's also excited to connect with business managers, program participants, and prospective participants through CPED's Facebook and LinkedIn channels. Be sure to follow our pages and drop her a message.
"The entire team at CPED has been welcoming and ready to help. It was hard leaving the career I had for 14 years, but the people who work at CPED are a great group who are passionate about their jobs and helping program participants gain the valuable skills they need to achieve their career goals. I really feel like I am at a place where my career is going to move forward in a rewarding direction."
You can discover more about Manager Boot Camp, Coaching and Motivating in the Workplace and How to Influence Without Direct Authority by visiting our website. Find more stories from the CPED community in the 75th Anniversary section of our blog.