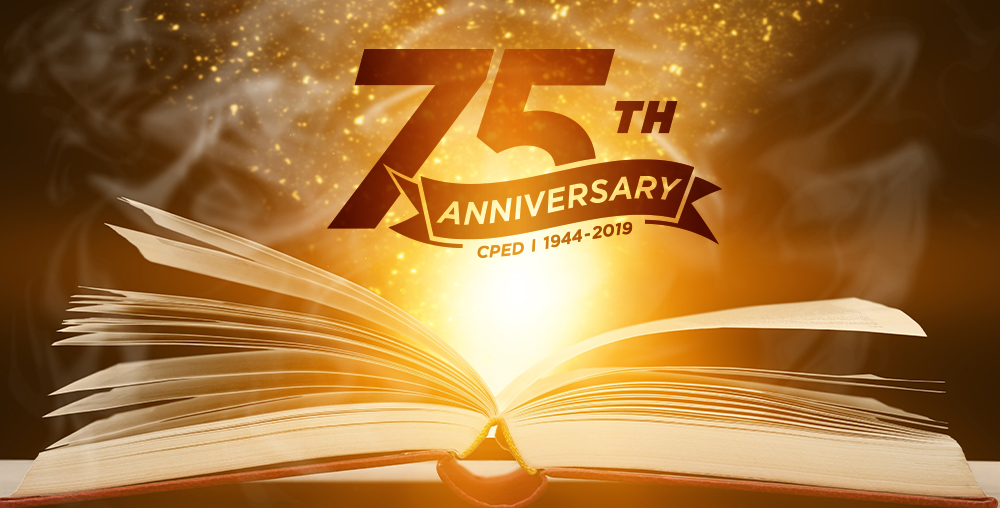 To celebrate 75 years of CPED, we're publishing 75 Stories about our community. Natasha Griffin is the new diversity, equity, and inclusion manager at Penfield Children's Center. She will be one of the first professionals to graduate with the new Professional Certificate in Diversity, Equity, and Inclusion.
ABOUT NATASHA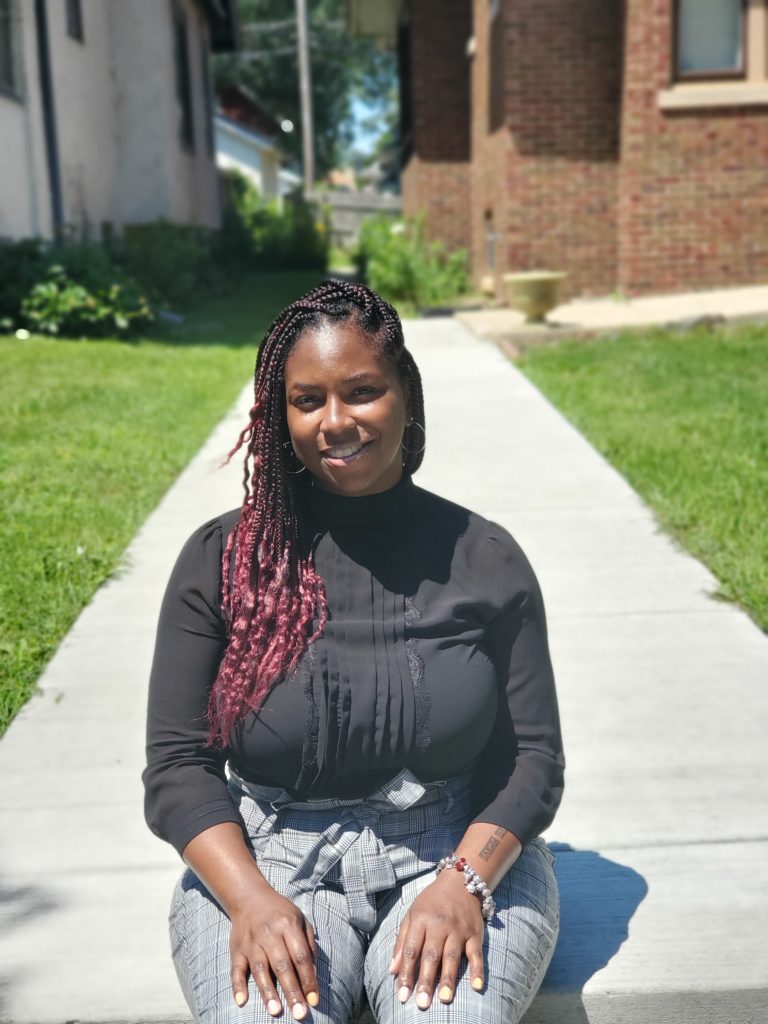 Natasha graduated from the University of Wisconsin-Madison in 2010 with a degree in human development and family studies and then earned her master's degree in education from Concordia University in 2015. Raised by a single mother on the north side of Milwaukee, Natasha has always been driven by her family and community to be a service provider and help children. In her formative years, she saw firsthand with her young niece and nephew how historical traumas and disabilities can deeply impact children's lives, and she wanted to take her career down the path of advocating for children and their families.
Natasha started her career as an early head start teacher and home-based educator in Waukesha County. It was there she realized she needed to continue working with families and helping children develop their abilities. As a family service coordinator for Milwaukee County's Birth to Three Program, Natasha realized she enjoyed working with families from all walks of life and knew she wanted to continue helping children of all ages.
After she completed her master's degree, she wanted to advance her work in social services to continue serving families while also giving back to Milwaukee. It was at this time that Natasha's eight-year-old nephew was tragically killed by a teenage driver in the city. Much of her career passion came from wanting to help her nephew and this life changing event made her question her purpose. Natasha knew she needed to channel her work into a new direction in order to fully cope with her nephew's tragic passing.
Natasha found fulfillment in her next role when she joined the team at Penfield Children's Center as a Katie Beckett Medicaid consultant. She was able to blend her past experiences there while continuing to serve children of all ages and their families. Always looking to expand her career skills, Natasha had an insightful conversation with her CEO about mentorship opportunities, being a professional woman of color and working to develop her leadership skills.
"I appreciate that my leaders saw a light in me to achieve more and opened new doors for me. We brainstormed together on what I could do next and decided that diversity, equity, and inclusion leadership was what my career and the future of the organization needed to achieve together. We wanted to make sure we're all approaching this work in the right way, which is how CPED and Uplifting Impact came into my life and lead to the formation of my new role as the diversity, equity, and inclusion manager at Penfield Children's Center. I'll miss my regular home visits with families and that direct service approach, but I am so excited to be serving my organization and community in this new role."
Natasha is enjoying taking her career in this new direction and is thankful for the support from her family and her colleagues during the transition. When she's not working, Natasha spends as much time as she can with her family, and she absolutely loves being a mom to her young son. She also enjoys crafting and throwing themed parties for her family and friends.
CPED IMPACT
Natasha decided to enroll in the first cohort of the Professional Certificate in Diversity, Equity, and Inclusion after attending the How to Be an Ally Virtual Summit and she will complete the certificate later this year. As a University of Wisconsin alumna, she has enjoyed being a part of the community again while expanding her skillset as she heads into her new role.
"I will be working to build my new role from the ground up, so what better way to ensure we're doing this work right than with this training. I am obtaining so many new skills through the completion of this certificate and the whole journey has been amazing."
So far, Natasha has completed the virtual summit and three other programs on her journey to obtain her certificate. Natasha has enjoyed getting to know her instructors and fellow classmates as she continues to prepare for her new role. She's thankful for the experience and for the leadership of her instructors.
"This whole experience has been amazing. Instructors Dr. Justin Ponder and Deanna Singh are authentic, genuine, and committed. There are so many facets to diversity, equity, and inclusion work and the instructors have really done a great job helping me understand DEI on a foundational level. They've turned into my mentors and they've shown us all empathy. Deanna even sent me a book to further prepare for my new role and that meant the world to me."
Natasha reminds all professionals to be patient, no matter how hard that is sometimes, and build on what you've already learned. She finds her love of crafting and throwing themed parties to be helpful with practicing patience while taking time to create, plan, and execute.
"My mom reminds me all the time to be patient. Especially as a young professional it's important to be patient with your journey and know that your time will come. You never know what's out there or what's next. I never imagined in high school I'd ever be where I am today. Tomorrow isn't promised to anyone, so enjoy the journey and be patient in remembering that greatness takes time."
You can discover more about the Professional Certificate in Diversity, Equity, and Inclusion and its program track by visiting our website. Find more stories from the CPED community in the 75th Anniversary section of our blog.