By: Betsy Hagan
It's a rite of passage in most organizations that if you are at the top of your game as an individual contributor, you are likely to be tapped to take on people management at some point in your career. This happens for several reasons, sometimes because it's the only promotional path to increase pay for high potentials, sometimes because of a shallow pool of managerial talent within the organization, and sometimes it's because high-performing individuals crave the authority and power that is perceived by being "the boss."
Unfortunately, the well-honed skills that define a great individual contributor don't always translate to the skills needed to lead people. According to Gallup's 50-plus page report "State Of The American Manager: Analytics And Advice For Leaders," organizations often base hiring and promotion decisions on an employee's experience and then reward them by giving them an entirely different role. The report declares that at least 80 percent of the time this methodology backfires.
Our Manager Boot Camp is targeted to help build the skills those in transition need to make to avoid being part of that 80 percent failure club. But even when good people skills are developed success can be elusive unless newly minted managers shift their mindset from being the "hero" as an individual contributor to the "hero's coach" in managing others.
New managers must go from being the person who does stuff to being the person who facilitates and supports a team of people doing stuff. They must go from thinking about getting things done themselves, to thinking about developing other people's skills and talents so that they can get things done. They must go from solving problems to helping their teams solve problems, and supporting them in growing and becoming better at what they do.
Here are some tips for shifting your mindset:
From player to coach
It's so tempting to "just to do it myself." Resist that loud voice in your head that says it takes too long to explain and teach others. The value you bring as a manager is to enhance the skills and capabilities of those around you. You can't do that if you aren't willing to coach others.
From doing to serving
As a manager, you focus on the needs of each team member. Your job is to help them succeed and do their best work. This means you recognize the individual strengths of others and actively find ways to help them demonstrate those strengths.
From me to we
As individual contributors, we likely have built up our sense of identity around our well-honed technical skills. We may have grown accustomed to receiving recognition for our contributions. Great managers know that they often must step back and let others share in the limelight of recognition.
Leadership is about inspiring and enabling others to do their absolute best together to realize a meaningful and rewarding shared purpose. The best leaders find success and satisfaction when they shift their mental mindset and motivation from being the hero to being the hero's coach.
Betsy Hagan is a program director in the Management & Leadership topic areas.  
---
About the Instructor: Betsy Hagan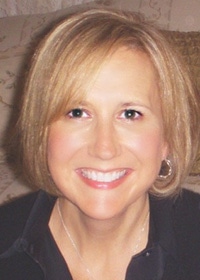 Betsy is an independent consultant specializing in organizational effectiveness and talent development. Her background includes 15 years of senior leadership experience in corporate Human Resources and Program Management with Hewitt Associates LLC, a $3 billion dollar HR consulting and outsourcing company located in Lincolnshire, Illinois.