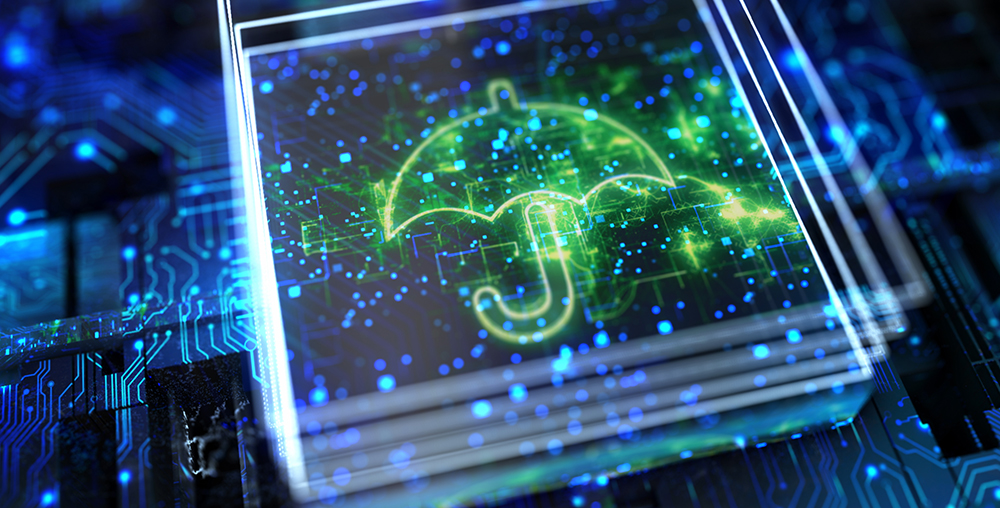 The insurance industry is experiencing its fair share of digital transformation, including the emergence of artificial intelligence (AI). According to Wisconsin School of Business Professors Daniel Bauer and Justin Sydnor, much of what is labeled AI today is actually machine learning, finding patterns in data and making well-founded predictions on those patterns.
Prediction models and AI are not new to the insurance industry. It is important to remember that AI is making predictions based on historical patterns and is not deeply thinking and creating an understanding. While AI offers great opportunities, there are still limitations.
With that in mind, here are four applications for AI in insurance. 
"AI can be a tool that makes us more efficient and frees us up to focus on human strengths."

Justin Sydnor, Wisconsin School of Business
In their webinar, The Implications of Predictive Analytics and AI for Insurance, Sydnor and Bauer address the advancement and opportunities presented by integrating these technology and data sources into your insurance organization. 
1. Products and Pricing 
"One area we've always used predictive modeling in insurance is pricing and making rates," Bauer says. Conventionally, pricing has been based on an individual's risk factors. With the use of tools such as predictive analytics and AI, pricing can be based on more detailed, and potentially more accurate, information like driving patterns, he adds.
AI opportunities: 
Better risk classification
"More accurate" insurance price
AI challenges: 
Ethical concerns (autonomy, data privacy, fairness/bias)
Environmental factors
Insurance regulation
2. Insurance Sales 
Traditionally, customers would go to a brick-and-mortar agency, have a conversation with a human insurance agent, and that agent would recommend a product based on the customers' needs. In the digital age, computers could take over some of this process, Bauer says.
AI opportunities:  
Improved customer experience
More immediate action can be taken
Coverage adjustments beneficial to insurance companies and consumers
AI challenges: 
Difficulty to differentiate products
Will consumers be able to understand products and their needs without a human-to-human conversation?
Computers lack empathy
3. Claims Reporting 
When it comes to reporting claims, traditionally consumers would report a claim via an agent or call center. This involves human processing that would affect routing of the claim.
"In the digital age, you can imagine sending in pictures of the accident – many insurers are doing this already. A lot of times a picture and a quick description is already enough to get the claim uploaded in a claims system," Bauer says. "The way this works is seamless. It will immediately be uploaded, it could be auto processed."
AI opportunities: 
Improved customer experience
Reduced hassles
Consistency and accuracy improvements
AI challenges: 
Challenges around IT, particularly with legacy systems
More of a cost add to offer both services (claims reporting via phone call or uploading to app)
4. Claims Processing 
Conventionally, claims processing has been a labor-intensive process involving claims adjuster inspections and manually entering into an estimation tool, Bauer points out.
In the digital age, the opportunity to do an inspection via drones or satellite images could be the wave of the future. According to Bauer, this method could offer automatic processing of rich input and be able to appraise the impact of an event from angles a human inspector could not.
AI opportunities: 
Improved customer experience
Improved accuracy
AI challenges: 
Impact on labor force
Potential privacy concerns
If you're looking for a partner to explore and utilize AI, predictive analytics, and digital transformation to advance your insurance organization, CPED is here for you. Set up a Discovery Session with our Insurance Solutions Advisor Jeremiah DeGollon and learn how our combination of consulting, coaching, and professional development programs can help you harness the power of digital transformation.