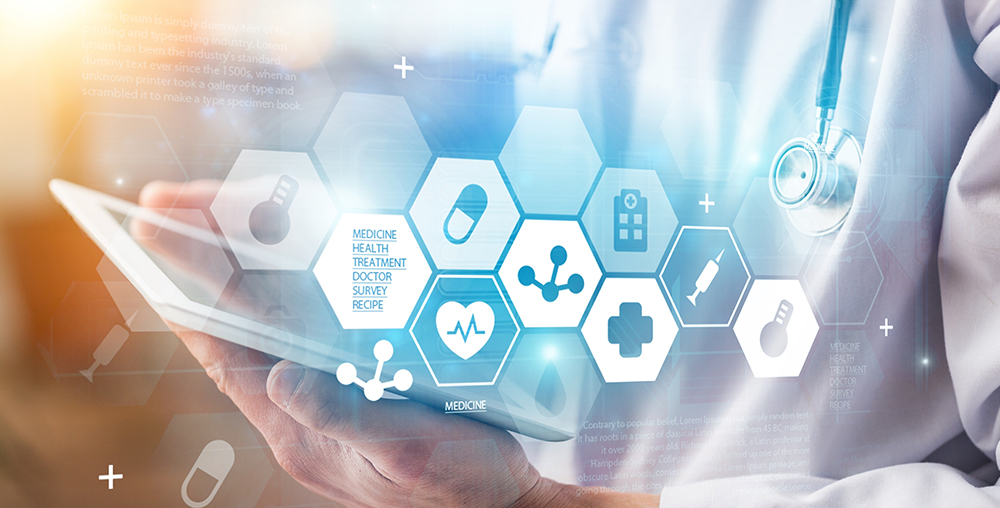 By Kim Hegeman
Digitization and digital transformation present opportunities and challenges for many firms. Most organizations are not digital natives. They were built before the current technologies existed.
"Digitization is about understanding the prevailing business processes and re-engineering them to take advantage of the technologies," says Dr. Vallabh 'Samba' Sambamurthy, Albert O. Nicholas Dean at the Wisconsin School of Business. "It is about building more effective, efficient, and secure access to data."
Technology is Not the Only Answer
While challenges of digital transformation are likely easy to list, the opportunities also abound. But how do you get to that "digital promised land?"
It may seem counterintuitive, but the technology itself is not the answer. At least, it's not the only answer.
"If we just simply throw new technology at an old business process, we are going to be sub-optimizing the capabilities of digitization."

Dr. Vallabh 'Samba' Sambamurthy, Albert O. Nicholas Dean at the Wisconsin School of Business
Dean Samba points out that a time-tested organizational change model is where you must start. Remember that technology is a lever, but it is not everything. You can't expect the technology will solve problems on its own.
"The mindset has to be organization first, business process second, technology third," Dean Samba says. "It's tempting to do technology first and let the others take care of themselves, and that's a recipe for failure. Technology is really an enabler, but we often underestimate the amount of organizational change that is needed. Technology first does not work even though this is about technology."
Digital Transformation is a Deliberate Process
Before implementing new technology, always start with a business case. "Business case is not just a permission to spend, but it is also a means to gain stakeholder commitment," Dean Samba says.
"Today there are enough case studies to say make the business case because the business case will tell you all the needed changes," he adds. "The business case will often tell you that 'we are not ready for this digitization. We need to reskill our people.' Or it may tell you that 'we need to create new roles,' or 'we need to go visit organizations that have already done this.'"
Once the business case is made, spend time adapting the organization and the technology together. Again, don't take a technology-centric mindset. Configure the organization and technology as a team.
As part of your digital transformation process, you must recognize that failure is an option. Often, immediate outcomes will not be what you expected. There will be failures and adjustments needed. Dean Samba says that large scale implementations may have months of adaptation and adjustment before capturing the anticipated gains.
Along those lines, organizations must be prepared for continuous changes to processes, data, training, and more. And finally, your organization must make efforts to learn from every implementation. Don't forget to conduct post implementation interviews with key employees and stakeholders.
Best Practices in Navigating Digital Transformation
"The vision of digitization is a grand ambition," Dean Samba points out. "One of the lessons learned is dream big, implement small." He also suggests forming partnerships with some of the digital giants both within and outside your industry. These organizations are often doing lots of experimentation. What can you learn from their experiments? "Learning is the first important step as a best practice," Dean Samba says.
A second best practice is to set the right tone at the top. "It's important to recognize that transformation does not happen without the right tone at the top. A commitment to the what, the why, and the how," Dean Samba says.
That tone and commitment from the top has to carry over into reskilling needs during digital transformation as well. People need to feel they have the support and the slack to learn.
A third best practice is to commit to experimentation. An organization's mindset has to focus on the value of risk taking and experimentation just as much as it is focused on success. "Experiments, regardless of whether they succeed or fail, teach new models. And that learning is a fundamental way to make progress," Dean Samba says.
Get Started with Digital Transformation
If you'd like to learn more from Dean Samba about digital transformation, he explored this topic specific to the health care industry in his webinar Digitization and the Future of Health Care.  
CPED can help your organization create a culture of innovation that effectively harnesses emerging technologies and the power of digital transformation. If you would like to explore this topic further, set up a Discovery Session with a Solutions Advisor.