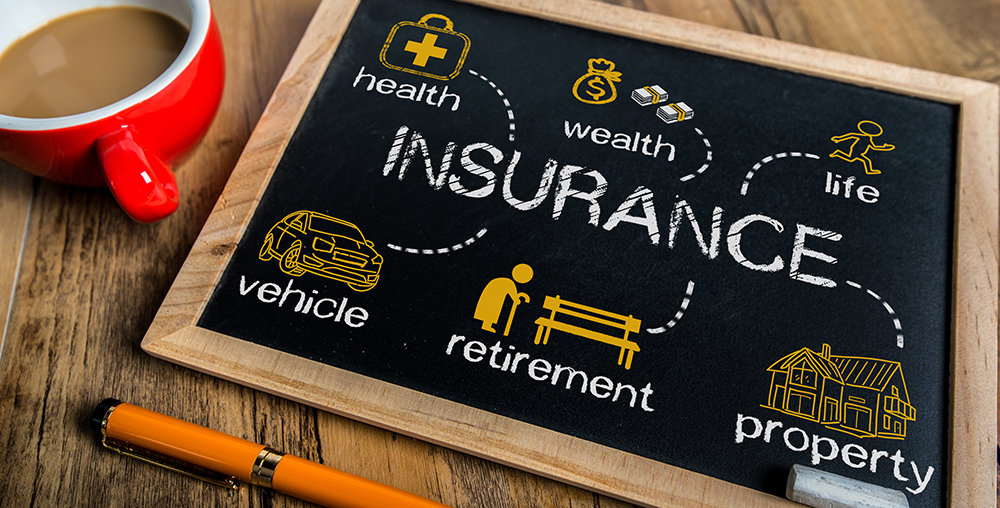 Increased pressures from costs, customers, and third-party distribution channels are changing the demands on the insurance industry. The use of technology and predictive/preventative analytics will be essential for insurance executives to make smarter decisions while turning these trends into a competitive advantage, says Thomas Spelsberg, Vice President, Medicare Market Solutions, with WPS Health Insurance.
In a recent Q&A, Spelsberg shared his insights into insurance industry trends and how these trends will affect insurance executives.
CPED: What trends are you seeing in the insurance industry's near future?
SPELSBERG: First is increasing cost pressures. I believe the increasing cost pressures due to inflation will ultimately result in driving-up premiums for consumers and require insurance companies and executives to work to control these increases. Insurance companies will need to control costs through continuing to build flexible, scalable technology to support their businesses more cost effectively. This is likely to be done through automation of legacy systems while simultaneously building a new, modular solution. Additionally, we'll see investment data and decision support tools to drive predictive/preventative analytics that will help insurance companies improve loss-ratios (increase revenue and reduce claims).
The second trend I anticipate is increasing customer expectations around levels of service. To keep up with increasing customer expectations, insurance companies will increasingly invest in technology and service models that enable a customer to simply and quickly engage where and how the customer wants. Additionally, we'll likely continue to see consumer preference to engage in remote interactions. This will likely drive investments in capabilities for call centers, website/chat, email, mobile apps, and text message.
A third trend is increasing use of third-party distribution channels. Two main reasons we are likely to see increased use of third-party distribution channels in the insurance industry (e.g. indirect, independent agent, broker, online) is because of consumer preference and the ability to generate significant additional sales for carriers.
Consumers are continuing to look to third-party distribution channels to purchase insurance. A big reason is because third-party can help simplify the process of buying insurance by doing much of the groundwork and research. Further, consumers feel an inherent trust with a third-party they feel is largely unbiased in the final decision. Third-party distributors can significantly increase a carrier's reach and related sales. Materially increasing sales volume is one way to drive economies of scale, which helps offset fixed costs for a carrier.
CPED: How do you foresee digital transformation affecting the role of insurance executives?
SPELSBERG: It will require us to become more tech savvy to use data and decision support tools while supporting technology modernization projects.
CPED: Where do you think insurance executives will see big wins in the near future?
SPELSBERG: Insurance executives will likely see big wins in 2023 through integrating insurtech solutions across the value chain where gaps exist (such as in legacy systems) that prevent execution of strategy. Insurtechs can help an insurance company more cost effectively and quickly address customer pain points and also internal inefficiencies in operations such as in claims management and underwriting.
CPED: What is one trend you do not see as being successful for the long term?
SPELSBERG: One trend that I do not see as being successful for the long term is materially increasing premiums in reaction to inflation and/or fear of recession. This will provide short-term gain as it will cause policyholders to shop and ultimately jump to another carrier. Instead, insurance executives should pair management premium increases with activities to reduce costs and claims, such as through operational process improvements, automation, and predictive/preventative analytics.
CPED: What upskilling or reskilling do you think will be necessary for insurance executives?
SPELSBERG: Build more agile enabled and focused cross-functional teams that deliver value incrementally against key strategic capabilities. To be successful, this will also require insurance executives and leadership to abandon command-and-control style management and instead provide a vision and guardrails for the teams to use as they determine how to deliver against strategic priorities.
CPED: What is your advice for current and future insurance executives?
SPELSBERG: My advice is to focus on the following to deliver long-term business viability:
Improving the customer experience through technology and service to attract and retain customers.
Replacing legacy systems, capability by capability, with a modularized tech stack to drive flexibility, scalability, and innovation.
Organizing work around cross-functional, agile teams to deliver value against strategic plans incrementally, early, and often.
Continuing diversity, equity, and inclusion efforts to build a more engaged, effective, resilient, and stable workforce.
If you are ready to seize opportunities in digital transformation and data analytics to be on the forefront of these industry trends, we can be a partner in your journey. Set up a Discovery Session with Jeremiah DeGollon, Solutions Advisor for Insurance, to learn more about how our combination of custom consulting, coaching, and professional development programs can help you stay on the leading edge of the industry and be an employer of choice.