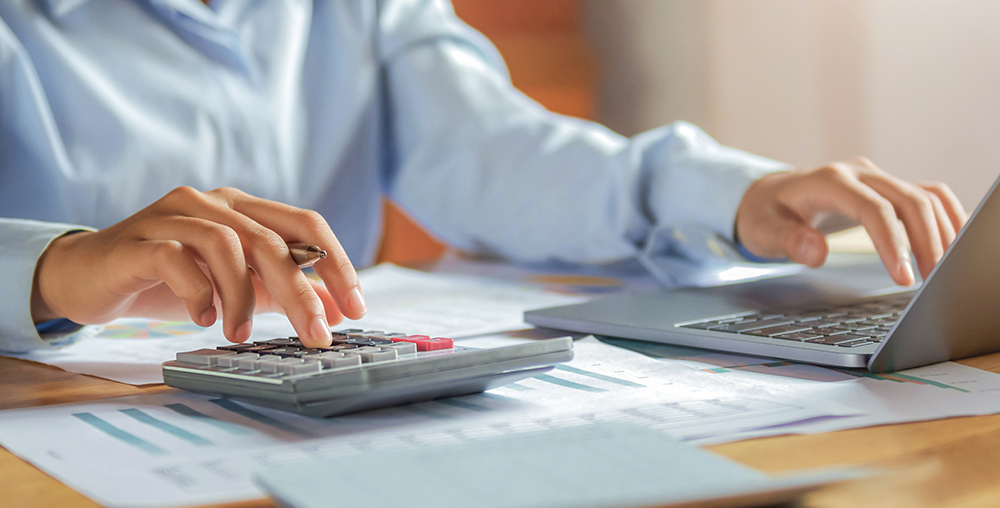 A possible recession, digital transformation, culture shifts, and leadership training needs will provide both challenges and areas of opportunities for banks and financial institutions in the future. In a recent interview, Graduate School of Banking President and CEO Kirby Davidson shared his insights into current trends in the banking and financial services industries and what executives will need to do to stay ahead of, and benefit from, these trends. 
CPED: What trends are you seeing in the banking/financial service industries' near future?
DAVIDSON: A possible recession on the horizon may bring challenges to the financial industry because we have some younger workers in the industry that perhaps haven't gone through a recession. Executives will need to make sure their employees are trained up, for example on early identification of problem loans. That's going to be a challenge over the next year. It's going to take some of the veteran experience and leadership to help the younger employees know what warning signs to look for. Senior management and leadership need to see this as an educational and training need and make sure it happens. 
Merger and acquisition activity is another trend. In most cases it's for improved efficiencies and market opportunities. At the leadership level bankers will need to know what to look for when going through a potential merger — best practices, culture shifts, and so on — so that the merger result is not only good for the bank but good for the customers and the employees. 
CPED: How are these trends transforming both the industry and the roles of executives?
DAVIDSON: Agile institutions that put themselves on the leading edge are going to be the leaders in the future. When you're in a leadership role and steering the ship through turbulent waters, you need to show a strong leadership capability — not only in your strategic initiatives as being a progressive, forward-thinking organization but also taking care of your employees in this new environment. Even though there are challenges, there are plenty of opportunities also. 
CPED: How do you foresee digital transformation affecting the banking and financial services industries?
DAVIDSON: This is the largest growth segment that we've seen — but it's more than just about the technology. It's a whole culture shift. Some banks even have a digital banking branch manager that specifically oversees the digital branch. It ties back to that forward-thinking vision. Has your leadership bought into this as a strategic tactic? Those that are seen as leaders in digital products and services, and offer convenience for their customers, are going to come out ahead. 
There are also needs for vendor management, IT management, and cybersecurity training and education to stay on the leading edge of this trend. We began offering a Digital Banking School two years ago, and every offering has sold out.
CPED: What upskilling or reskilling do you think will be necessary for financial services/banking executives in 2023 and beyond?
DAVIDSON: Banking today is changing quickly. There's a culture shift. You need to not only have your external brand targeted to your customers but your internal brand for your employees. At the Graduate School of Banking, 40% of our program curriculum is on leadership. As a leader, you must have a vision that keeps everyone onboard to support the organization's mission and these culture shifts that are taking place so you can continue to be an employer of choice.  
There is also a focus more on diversity, equity, and inclusion. Banks are recognizing the great opportunities that exist for their organizations, customers, and communities when they focus on DEI in the financial industry. This is an area that banks are really gravitating toward.  
CPED: What is your advice for current and future finance executives?
DAVIDSON: Never stop learning. I am convinced that banks that routinely send members of their staff at all levels to educational programs, leadership development programs, and professional development programs are the banks that I see performing the best in the industry. Even going to educational providers outside of banking is beneficial in gaining exposure to what others are doing. Investing in your employees is a good thing. Educate, develop, and invest in your staff. 
If you are ready to seize opportunities in digital transformation and DEI initiatives and be on the forefront of the cultural shift, we can be a partner in your journey. Set up a Discovery Session with one of our Solutions Advisors to learn more about how our combination of custom consulting, coaching, and professional development programs can help you stay on the leading edge of the industry and be an employer of choice.