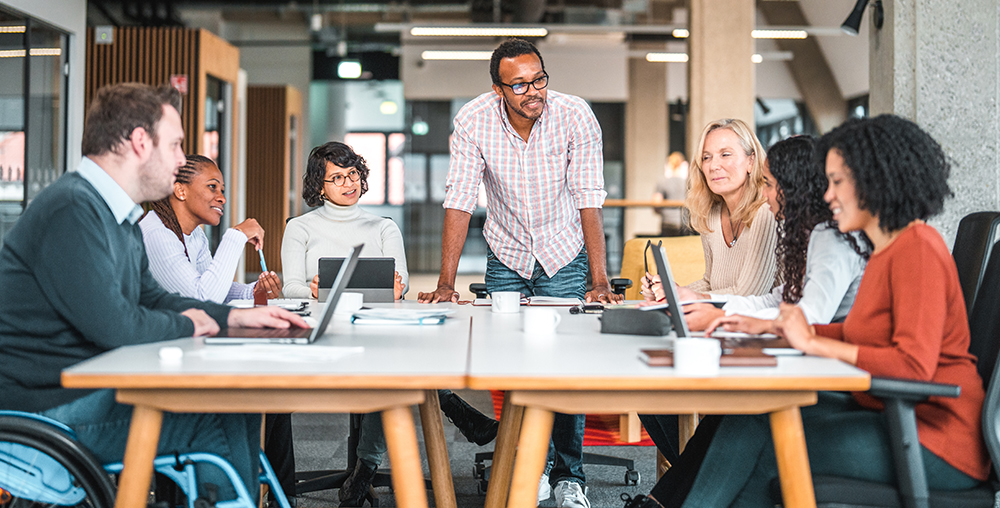 By Binnu Palta Hill, Chief Diversity, Equity, and Inclusion Officer, Wisconsin School of Business
Diversity, equity, and inclusion is a life-long journey for individuals and organizations. At the Wisconsin School of Business, we pride ourselves on continuously working toward creating greater inclusion and diversity. Our underlying goal is to weave diversity, equity, and inclusion (DEI) into the DNA of our school.
To effectively achieve our goal of adding DEI into our school DNA, we have developed a strategic framework, "A 360 Approach to Diversity, Equity, and Inclusion". This approach relies on three key components:
Knowledge: Exploration of diversity, equity, and inclusion in the business world to build a shared understanding of core concepts
Immersion: Self-reflection and interaction facilitated by representation of diversity in all its forms, inclusive classrooms, co-curricular programming, and community resources
Aptitude: Preparation to address challenges that come with diversity, and ensuring diversity thrives by cultivating inclusion
Exploring DEI in Business
An intentional preparation that recognizes the continuous work of DEI starts by developing an understanding of how the visible and invisible aspects of our identity influence our daily experiences. In turn, they influence others' perceptions of us, hence projecting specific expectations of competence and behavior.
Understanding both internal and external influencers on our lived experience allows us to examine how we are contributing to inclusion in our organization. Our interactions have a profound impact on others' sense of belonging and vice versa. Having a knowledge-base that enhances self-awareness, an understanding of others' experiences and how they may differ or be similar to our own, and knowledge of various historical contexts is critical.
It is difficult to understand the challenges and opportunities of today's social and political issues without understanding the past and the journey to the present. Social and political issues are naturally intertwined with business. As we see enhanced social and political divide within the U.S. and globally, we also see a shift in organizational cultures. After all, human beings cannot detach themselves from universal issues that connect us to our past and present.
Immersion Creates a DEI Mindset
In addition to our students' understanding these core concepts and their complexities, we provide professional development on these topics for our faculty and staff. To truly "live" the values of DEI, our faculty and staff have to emulate the behaviors and mindset that we are teaching our students. This enables us to continuously build and nourish an inclusive culture.  
Inclusion is vital to the 'immersion' stage of the framework as it creates a psychologically safe environment where individuals can practice inclusion skills without fear of judgment or failure. Immersion requires several core components.
First, it requires dedicated efforts to enroll students from diverse backgrounds, and hire and retain diverse faculty and staff. Second, a focus on building community by providing resources, spaces, and programs (i.e. affinity groups) is critical. During this stage, individuals are educated and inspired to continue their learning in DEI and to apply related skills. The application of inclusion skills becomes vital to the classroom and school culture.
Inclusion enables every person to be seen as an individual while feeling a sense of belonging to the larger community in the school. Belonging helps us meet fundamental human needs so that we can focus on doing our best work.
Without belonging, our brain expends resources in trying to become a part of something that no energy is left for innovation or performing at our best. Providing cultural competence training for students, faculty, and staff equips all members of WSB community with the skills to cultivate inclusion. Inclusion is key to being able to develop into our best selves.
Carrying DEI Forward
The final stage of the framework is developing an 'aptitude'. At this juncture, our students have completed either a certification or badge (i.e. inclusive leadership) indicating their knowledge and commitment to continuous learning and application as business leaders.
Our hope is that as our students graduate and become alumni, they have the tools to recognize DEI-related challenges and utilize their toolkit that they learned through our 360 Approach to Diversity, Equity, and Inclusion. As alumni, they continue to engage with enhancing their DEI education through programming offered by our Center for Professional & Executive Development; hence, continuing their lifelong journey in becoming an inclusive leader making a positive impact on the world.
Your organization can adapt the 360 Approach to Diversity, Equity, and Inclusion to build DEI into your organization's DNA as well. If you would like to learn how, set up a Discovery Session with one of our Solutions Advisors.
CPED has several programs to help professionals on their life-long DEI journeys as well as the Professional Certificate in Diversity, Equity, and Inclusion.
---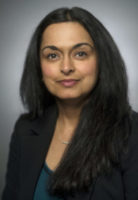 Binnu Palta Hill has spent the last 24 years in the UW System teaching, consulting, and designing programs to enhance inclusion by leveraging organizational cultural dexterity. Since 2008, she has led WSB's Office of Diversity and Inclusion where she works closely with the dean to develop and guide a diversity, equity, and inclusion strategy. Binnu also serves as the program director for CPED's Professional Certificate in Diversity, Equity, and Inclusion. A distinguishing factor in her approach is the combination of academic research and lived experience to dissect diversity issues. Binnu has received the University of Wisconsin-Madison Outstanding Woman of Color award, the Wisconsin Innovation Award, and the Wisconsin Alumni Association Leadership Award. Her work has been featured in The Capital Times, Biz Education, NBC15 News, and the National Broadcasters Association Leadership Series.