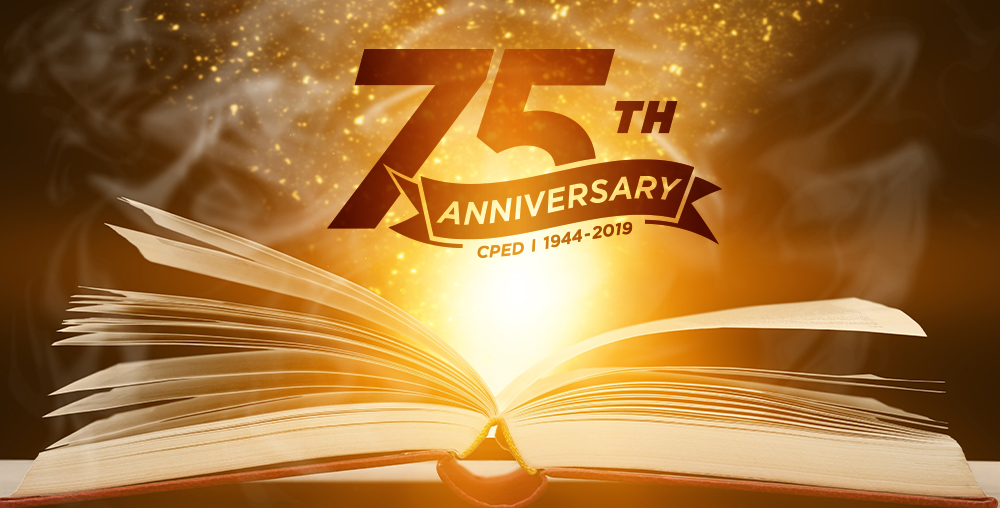 This year marks our 75th Anniversary. To celebrate, we're publishing 75 stories about members of our community. Jason Messer joined the Wisconsin School of Business Center for Professional & Executive Development 10 years ago and is currently the assistant vice president of talent solutions.
ABOUT JASON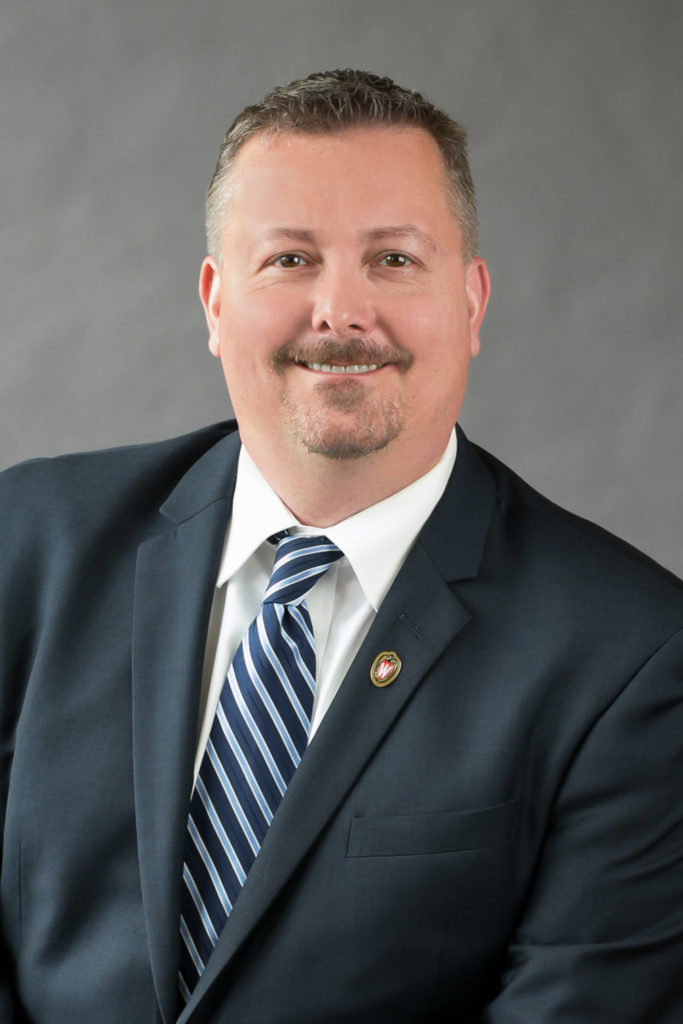 A Milwaukee native, Jason graduated from the of the University of Wisconsin – Milwaukee and moved to Madison 15 years ago when he started working for the University of Wisconsin – Extension Division of Continuing Education, Outreach and E-Learning as the Project and Resource Manager, ultimately becoming the director of e-learning design and development.
Jason joined the team first as the director of outreach and community relations. Jason has always been passionate about corporate development and knew CPED was the right fit for him. He then served as the director of marketing and, shortly after that, the director of instructional design. Now, Jason is the assistant vice president of development solutions, overseeing new product development, instructors, design capability, and operations, making this the role he has always wanted to hold.
Jason received his Executive MBA from the University of Wisconsin in 2016. "I really like helping clients solve their problems and getting my Executive MBA has been a huge advantage. It helped me to think like a leader in business terms. It made me a better manager, a better professional, and it made me aware that having good management and leadership in any organization is the key to organizational success."
When he's not at work, and you'll find Jason spending time with his family, including his one-year-old daughter. "I love watching her learn and grow, it puts everything into perspective."
CPED IMPACT
Jason said the CPED mission is what he loves most about the organization. "Helping professionals and organizations do better and be better is really at the heart of my personal mission. I have to do good in order to feel good about what I do, and this works keeps me going mentally. The further I get in my career the more mission-driven I have become; it really drives my work. I hope I can continue the legacy of excellence that our organization has created and do justice by it."
Before joining the team, Jason took his first CPED programs, How to Influence Without Direct Authority and Communication Skills, and the experiences changed him and his vision for his career. "We were learning Myers Briggs (in Communication Skills) and Kathryn Jeffers (the instructor) looked at me and said 'you're going to be teaching this one day,' and almost ten years later I got my Myers Briggs certification – she knew I'd be teaching it eventually and she was right! It has really been a full-circle experience. I also took How to Influence Without Direct Authority 14 years ago with Buck Joseph. He was a powerhouse as a trainer and as an academic. He opened my mind to what classroom learning could be: effective and motivating. When I was eventually asked to join the team, I jumped at the chance. I really love it here."
Learn more about How to Influence Without Direct Authority and click here to read more stories from our community.