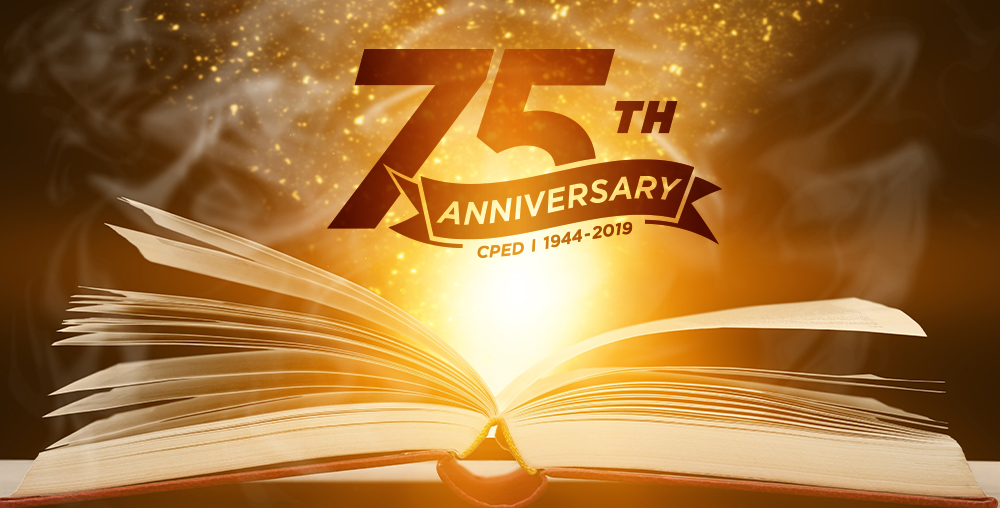 This year marks our 75th Anniversary. To celebrate, we're publishing 75 stories about members of our community. Kathie Di Novella has worked at the Wisconsin School of Business Center for Professional & Executive Development since January 2016 and is currently a client relationship manager.
ABOUT KATHIE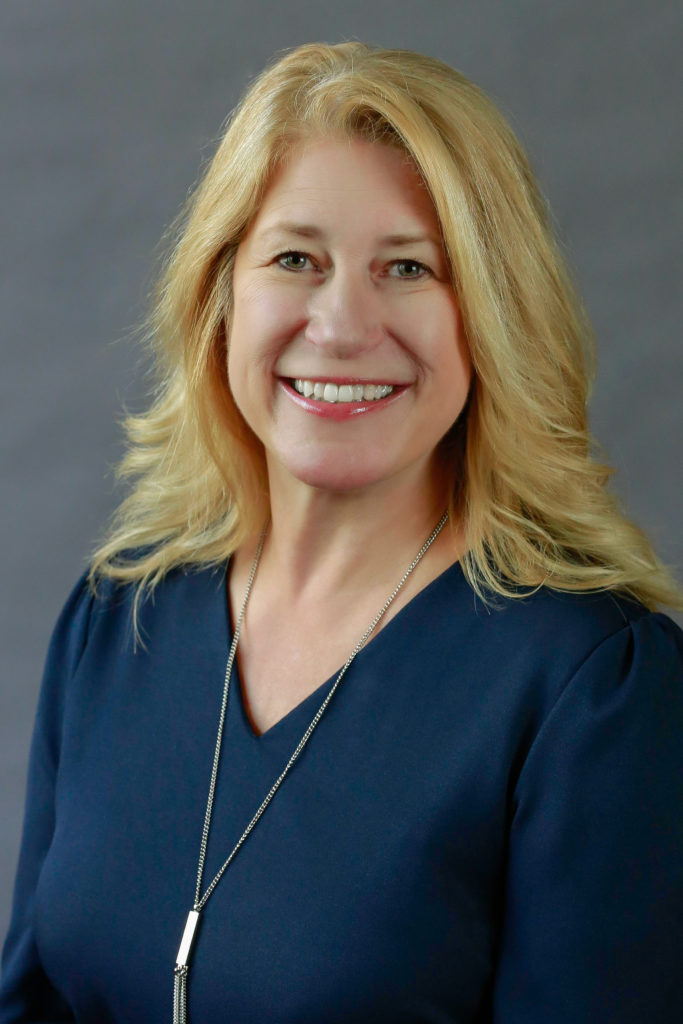 Originally from Chicago, Kathie's career has been in administrative and leadership roles, beginning at Forbes Magazine. When she moved to Madison in 1995, she continued in administrative and leadership roles at the Pacific Institute for Research and Evaluation as a site administrator. After that, she spent seven years as a general manager at Paragon Business Furniture Group. Kathie joined the CPED team as an executive sales assistant, then transitioned to an executive assistant, and is currently a client relationship manager. "I don't have a set career path, but I want to be somewhere where I'm happy and fulfilled. I have that at CPED. Everyone here is supportive, it's a great place to be."
One special aspect of Kathie's role is that she gets to work closely with everyone on the team. "I like the fact that my role touches so many areas of the company and the client projects. The client relationships are rewarding in a lot of ways. You learn about their business and meet some really cool people. I enjoy that."
When she's not working, you'll find Kathie spending time outside with her husband. They love riding the trails on their all-terrain vehicles, fishing, and hiking. Kathie is passionate about cooking and would love to take more creative cooking classes to take her passion to the next level.
CPED IMPACT
With a lot of growth in her role, Kathie appreciates what her CPED journey has brought her. "The flexibility to create my position here was a great opportunity. My executive sales assistant role was brand new when I started, and as I balanced that and the executive assistant role we realized what the sales team needed was a client relationship manager, so again I got to write my job description and build this role from the ground up. With Alyssa now on board, it has really been rewarding to help her develop into this role and watch her build her own relationships with clients. Overall, CPED has made me a stronger employee because of the support that I receive here professionally and personally. CPED showed me what a healthy work environment can look like by promoting a healthy work-life balance. This team is like a little family. We all have each other's back."
Kathie had great advice for young professionals who are looking to grow with their careers. "Don't be afraid to ask questions and always be open to listening to those who have been down the path before you. Learn from them. Don't walk into a position thinking you know everything about it. I still learn from people every day at work and it helps us all expand into better employees. You'll figure out where you want to go with your career and know what's the right path for you. Find a mentor, you will be grateful you have one. You will probably have a few with each job. Be willing to listen to them. We are all conditioned to pick a major and to stick with it, but the real world isn't like that and I'm okay with that. You will change. Be true to yourself and be happy! Be happy in the role you have or move on. Finally, don't be an enabler. It is okay to say no to things!"
Kathie looks forward to taking Project Management & Leadership and Effective Meeting Management and Facilitation.
Check out more stories from our community in the 75th Anniversary section of our blog.