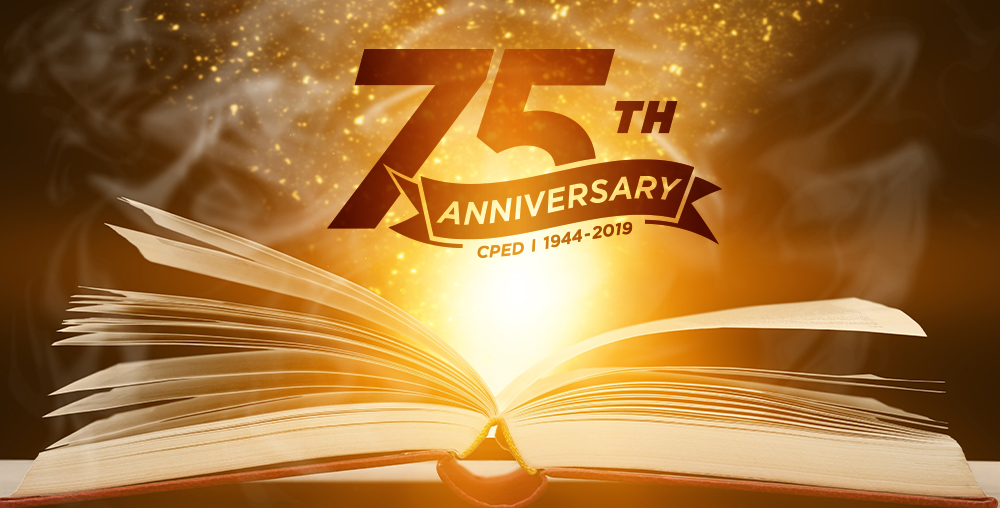 To celebrate over 75 years of CPED, we're publishing 75 stories about members of our community. Ryan Johnsen is a CPED community member and a senior business systems specialist at American Family Insurance Group. He first came to the Wisconsin School of Business Center for Professional & Executive Development in 2015 and recently completed his Business Analysis Certificate.
ABOUT RYAN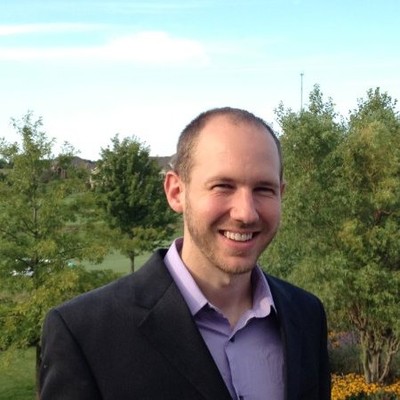 Ryan is a graduate of the University of Wisconsin – Whitewater. After he graduated with a degree in business management, he was unsure what he wanted to do next. He started out in retail before working in management for seven years. He also worked for Great Big Pictures for a year as a project manager where he spent much of his time traveling, and then at Hewlett Packard as a business analyst and project coordinator. For the last five years, Ryan has been enjoying his role as a senior business systems specialist at American Family Insurance Group.
"I started out in retail where every day is the same. My former sales roles were focused on making the customer happy. I like my current role at American Family Insurance because every day I get to solve customers' problems and use a lot of my analytical skills. The faster I can solve problems the better it is for them and I love solving their problems on a daily basis."
Ryan and his wife enjoy spending their time together golfing, camping, and hanging out with friends.
CPED IMPACT
After joining American Family Insurance Group, Ryan attended a special all team program presented by CPED instructor and program director Scott Converse. Soon after, Ryan's manager encouraged him to sign up for a program at the Fluno Center. He has completed six CPED programs and the Business Analysis Certificate. Ryan is looking forward to this fall when he will take his first online program, How to Influence Without Direct Authority.
The first program Ryan experienced was Project Management for Non-Project Managers, taught by Scott Converse, and to this day it is still his favorite program. Scott has left quite the impression on Ryan, and recently Ryan got to share that with Scott.
"I was out one night and ran into Scott. I got to tell him how he was one of the best teachers I've ever had, and I really appreciated what's he's taught. Scott quizzed me on what was something that he has taught me that I remember. 'What does DONE look like' is easily my favorite thing. What does this need to look like? Where do we need to get? I use it in every meeting now thanks to Scott. Thinking about that is valuable.! I find a way to apply that to almost any situation."
Ryan acknowledged that it did take him a while to figure out what he wanted to do with his degree and is thankful that CPED has helped him clarify his career path and hone his skills.
"At work, there are a lot of employees who know how to do everything. We would be lost without them, but many of them have stopped learning and growing. I always tell my coworkers to take advantage of the opportunities presented to them and take a program. Keep learning and growing. I was at Target for seven years and I thought 'I have a degree in business management and I'm feeling stuck in a job where I'm not using my degree. I'm not figuring a way out or know what my next steps are in my career.' Looking back, the best thing for me was to keep looking and considering my options for the future.
"For people who are given opportunities to take programs at CPED: don't wait. Take a class that interests you. I wish I would have come to CPED sooner – it would have helped me figure out faster what it was I wanted to do. These are skills I can now utilize every day and they have helped me find passion in my work. I get a new tool for my professional toolbelt every time I take a CPED program. I can use what I have learned in every meeting I'm in, so never stop learning. If you feel like you are stuck where you're at right now, keep continuing your education – it will help you get unstuck!"
Check out more stories from our community in the 75th Anniversary section of our blog.