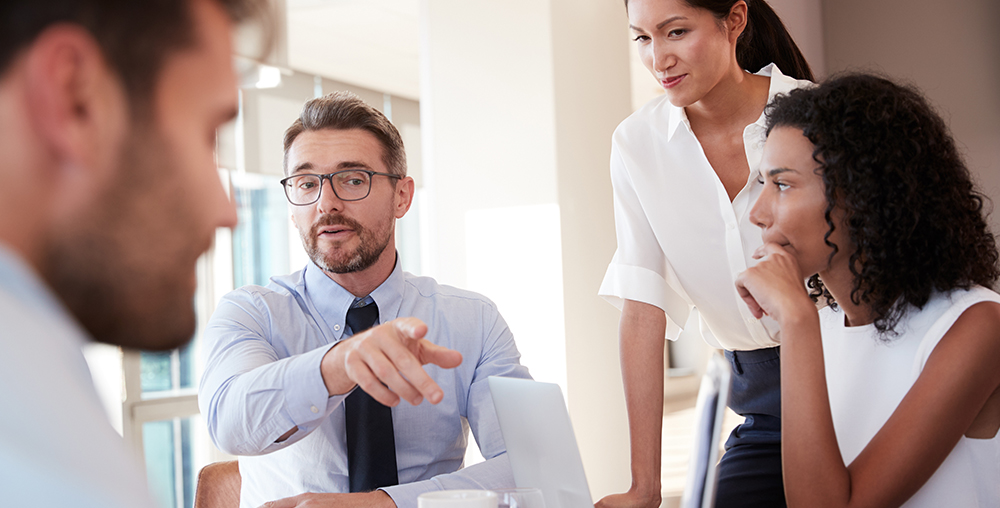 Large organizations must think about how they jumpstart innovation in both the short-term and long-term. A critical component of this is empowering intrapreneurship. What is intrapreneurship? CPED instructor and internationally recognized expert in business model innovation Adam J. Bock shared his tips for fostering intrapreneurship in a recent webinar, Empowering Intrapreneurship. There are two initial actions Adam recommends – developing the mindset of an intrapreneur and thinking like an owner.
The Mindset of Intrapreneurship
Entrepreneurs scan environments to find new opportunities, form startups, and look for ways to fill needs in the market. Intrapreneurs do this same thing, just inside of their organization. Most organizations are not designed or scaled to support independent actions, multiple failed initiatives, or inefficient uses of time and resources, scaring away any hopes of fostering intrapreneurship. However, the world has changed significantly and the context in which organizations adapt must meet this accelerated change.
Technology has changed the world drastically in the last 50 years and now reaching 50 million users can take a matter of days or weeks instead of decades. Organizations must keep up with new markets and be constantly innovating or new opportunities will pass them by, making intrapreneurs a necessity.
According to a 2017 study by Global Entrepreneur Monitor, there are 10 million intrapreneurs working in the U.S. Intrapreneurs can help organizations remain Agile in pursuing new opportunities. They are typically creative, outspoken, self-starters who are intrinsically driven and dogged. More than anything, intrapreneurship is a mindset that can be cultivated.
Better yet, when all employees are encouraged to take intrapreneurship seriously, the organization thrives. Intrapreneurship transforms the organization and optimizes it for innovative thinking and breakthroughs throughout every corner of the company.
This mindset empowers employees to speak up when they see or experience a problem that needs to be corrected. Embedding these intrapreneurial behaviors into the culture of your organization might take time but being supportive of this way of working will be beneficial in the long run.
Thinking Like an Owner
Supporting an intrapreneurial mindset throughout the organization gets employees to think and act like owners. By nature, Intrapreneurial organizations make great employee stock ownership programs (ESOP's) as employees take accountability and responsibility for what's going on in the organization and step up to help solve any issues. They feel empowered to act as a unit and understand that problems impact everyone in the organization, breaking down boundaries between departments.
When team members have a founder's mentality, they're continually looking for improvements and new opportunities to help the organization thrive from the inside out. If they believe speaking up will help solve someone else's problem, they will feel empowered to do so.
Companies like Southwest Airlines Co. and USAA have engaged their employees through intrapreneurship. Their employees think and act like owners and have enhanced the way they support employee ideas to make the company more profitable. Even members of USAA are encouraged to get involved and provide feedback to enhance the user experience.
Innovation should not be the solo effort of a few organizational leaders. Empowering intrapreneurship throughout your team will jumpstart innovation because employees are encouraged to adopt an intrapreneurs mindset and think like an owner. For more advice from Adam J. Bock on how you can foster intrapreneurship in your organization, watch the rest of the webinar or contact our Solutions Advisors to set up a Discovery Session. We can help you create a long-term competitive advantage through continuous innovation.