By Jon Kaupla
In my last article, I discussed a call to action to address the significant upskilling and reskilling needs across organizations. In this article, I'll outline five key reasons you would choose to partner with higher education to address your upskilling and reskilling needs:
Access to a large talent ecosystem
Global network of subject matter experts
Wide breadth and significant depth of knowledge/expertise
Flexibility of design, delivery, and experiences
Future focus
Access to a Large Talent Ecosystem 
Since its founding in 1848, the University of Wisconsin-Madison has been a partner with industry and corporations to fuel their talent acquisition, development, and retention needs. With 13 schools and colleges, the university can assist with talent acquisition needs – from internships to recent graduates. Each year the university awards over 11,000 degrees – and many of these talented individuals are seeking full-time employment.
A university, like the University of Wisconsin-Madison, has many talent development and retention resources. And, although the perception might be that a higher education institution only offers credit/degree earning programs, there are many more options available to industry and corporations.
One option, that is experiencing rapid growth, is customized designed solutions. After working with a solutions consultant to define your needs, objectives, and measures of success, the university will recommend a solution that best addresses your need. This solution could include a variety of educational options, consulting (to further define the need or for post-education implementation success), coaching, and/or assessments. Though there may already be a portfolio of predesigned educational programs available, an experienced university will always recommend the solution that it believes will address your objectives.
Global Network of Subject Matter Experts 
As a major research institution, our students, staff, and faculty engage in world-class research that solves real-world problems. The knowledge centers at the Wisconsin School of Business are integral to our mission of providing an exceptional educational experience and access to research excellence that advances business at all levels. Through a partnership with the University, we can help you access subject matter experts that match your needs.
In addition to the subject matter expertise available on campus, we also have access to a large network of alumni. Did you know the University of Wisconsin-Madison has over 467,000 living alumni? Many of these alumni are in senior leadership positions at organizations, consultancies, and within government across the world. In fact, UW-Madison is rated number one for producing Fortune 500 chief executive officers. Having access to this network is another reason to consider partnering with a university. We leverage this network to make valuable connections and introductions, to assemble cohorts for educational programs, and to recruit instructors and coaches for the Center for Professional & Executive Development.
Wide Breadth and Significant Depth of Knowledge/Expertise 
In partnering with a university, you gain access to subject matter experts from many disciplines and industries. As I mentioned earlier, UW-Madison has 13 schools and colleges, each with world-class faculty with relevant and applicable research and knowledge. Regardless of your organization's needs, we will likely find a resource that will assist you with your educational or business objectives.
In addition, we have adjunct instructors that are either currently working in industry or have strong backgrounds in industry. These instructors teach practical skills and immediately usable tools. The combination of instructors who conduct world-class research, and industry experts with practical skills, creates a unique value that only comes from partnering with our university.
Flexibility of Design, Delivery, and Experiences 
A university is centered on and dedicated to providing a best-in-class educational experience. This starts with a solid solution design. Like other university-based professional and executive development centers, the Wisconsin School of Business Center for Professional & Executive Development has experts on our team who co-create solutions with your organization's leadership. These custom designed solutions achieve your desired outcomes and include measurable results.
Our design team also co-creates the delivery plan for your solutions. This delivery plan will outline which optimum delivery method, or methods, will be used. For example, for those clients who have a distributed workforce we may use a digital delivery method such as a live-online platform or an on-demand delivery platform where learners can access learning anytime. Some clients prefer a centralized in-person delivery either at their organization's headquarters or on campus. Partnering with higher education will give you flexibility and options on delivery of solutions.
Future Focus 
Perhaps the most important reason you should partner with higher education is the length and depth of partnership. Unlike other providers, many universities have been a part of the community and marketplace for decades. For example, the University of Wisconsin has existed for over 170 years and our Center has been a part of the University for more than 75 years. This longevity allows for an industry/university partnership that grows, adapts, and plans for the future.
Many of our current clients plan several years in advance with us. With this long-term approach we look at emerging business and talent needs and plan enterprise solutions that will have long-lasting impact. And you can trust we'll be around for the long run.
These five reasons provide a compelling argument for partnering with a university. We're happy to schedule a Discovery Session to explore how we may address your challenges and opportunities. There is no better time than now to develop our partnership.  
---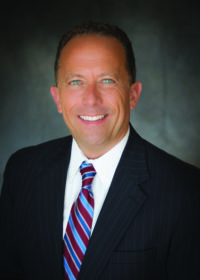 Jon Kaupla is the executive director of the Wisconsin School of Business Center for Professional and Executive Development. He has over 18 years of human resources experience with organizations ranging from non-profits to Fortune 500 companies. Jon has led human resources strategy in the healthcare, financial services, marketing, and retail industries. Jon has a Bachelor of Science in psychology and social work from Florida State University and a Master of Arts in education from Alverno College.