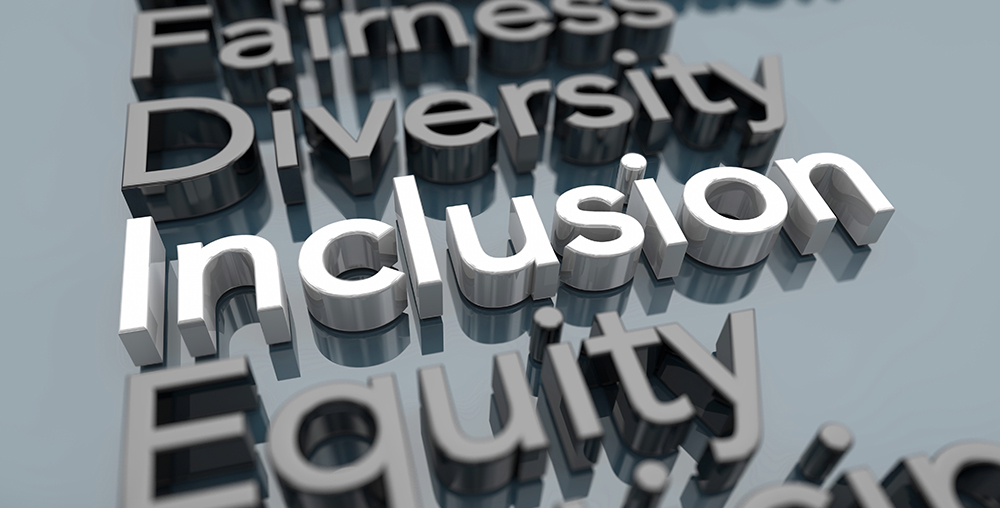 By Kim Hegeman
It doesn't matter how big or small your organization is or how long it has existed. The organizations that truly understand inclusion are the ones that are thriving and growing.
"There is so much potential waiting for people who are ready to make this kind of investment," says Deanna Singh.
Inclusion is often connected with the terms diversity and equity. Diversity refers to bringing together multiple social identities to promote different thinking. Equity refers to the policies that benefit people from all backgrounds. Inclusion stands for the idea of ensuring that under-represented groups have influence. Inclusion is making sure there is a two-way street.
Inclusion Benefits Business
When an organization thinks about DEI, it's often framed as diversity, equity, and inclusion among employees. This is one of the biggest areas where DEI should be a focus. However, inclusive organizations can see business benefits that reach beyond the benefits of a diverse workforce.
Marketability. According to Deanna Singh, organizations focused on inclusion are more likely to reach new markets. Why? "When you are able to think about a larger subset of groups, you're actually able to think about more places where you can show up in the market," Singh says.
Productivity. Recruiting, training, and retaining our teams can be some of the highest costs for organizations. "Employees are 5.4x more likely to stay with an inclusive organization" Singh says. "It's even more important now to make sure we are creating the kinds of workplaces that people want to stay in."
Profitability. There is great potential currently unaccounted for. Being an inclusive organization not only internally but expanding your customer and clientele to under-represented identities can have a substantial impact on your organization's services and profitability.
"When we're talking about inclusion, it's the fair and right thing to do. But it's also the smart thing to do," Singh says. "It's our responsibility to our stakeholders, whether internally or externally, to bring inclusion into our practices so we can achieve more of the goals we have in front of us."
As you look to implement more inclusion within your organization and services, take a look at your people, operations, and practices. What can you do on all three of these levels to ensure you are incorporating inclusionary practices?
As Deanna says, "It's not an 'or' game. It's an 'and' game. We are not choosing one or the other. It's an 'all.'"
CPED offers many avenues to help your organization and individual team members become more inclusive. Through our Professional Certificate in Diversity, Equity, and Inclusion you'll learn how to understand DEI through research and neuroscience and use that understanding to build a high-performing, innovative, and collaborative team in a multi-generational diverse workforce.
If you are looking to create a sustainable DEI-focused culture in your organization, set up a Discovery Session with one of our Solutions Advisors to learn how our blend of consulting, coaching, and professional development programs can help your company become more marketable, productive, and profitable.