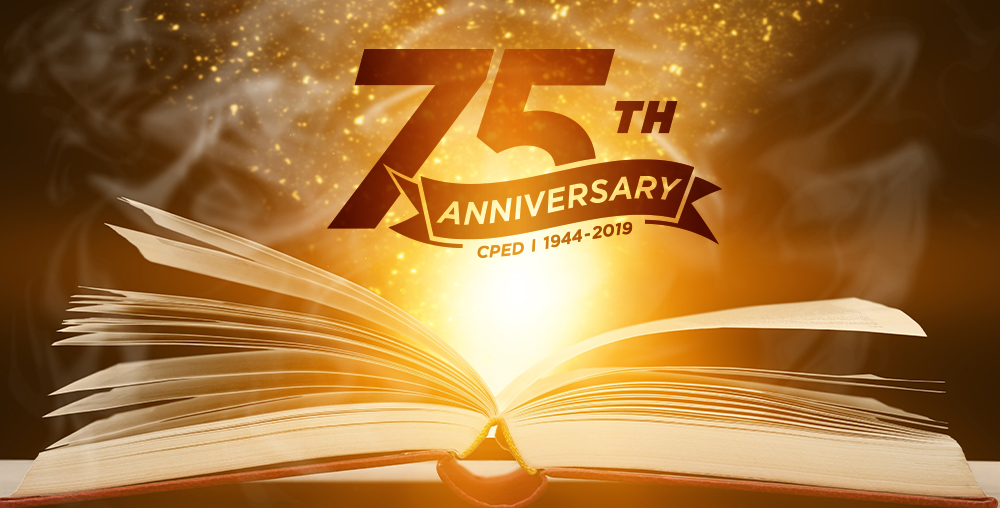 By Kim Hegeman
To celebrate 75 years of CPED, we're publishing 75 Stories about our community. Chad Hutchinson is Director of Product Development with Crystal Group.
About Chad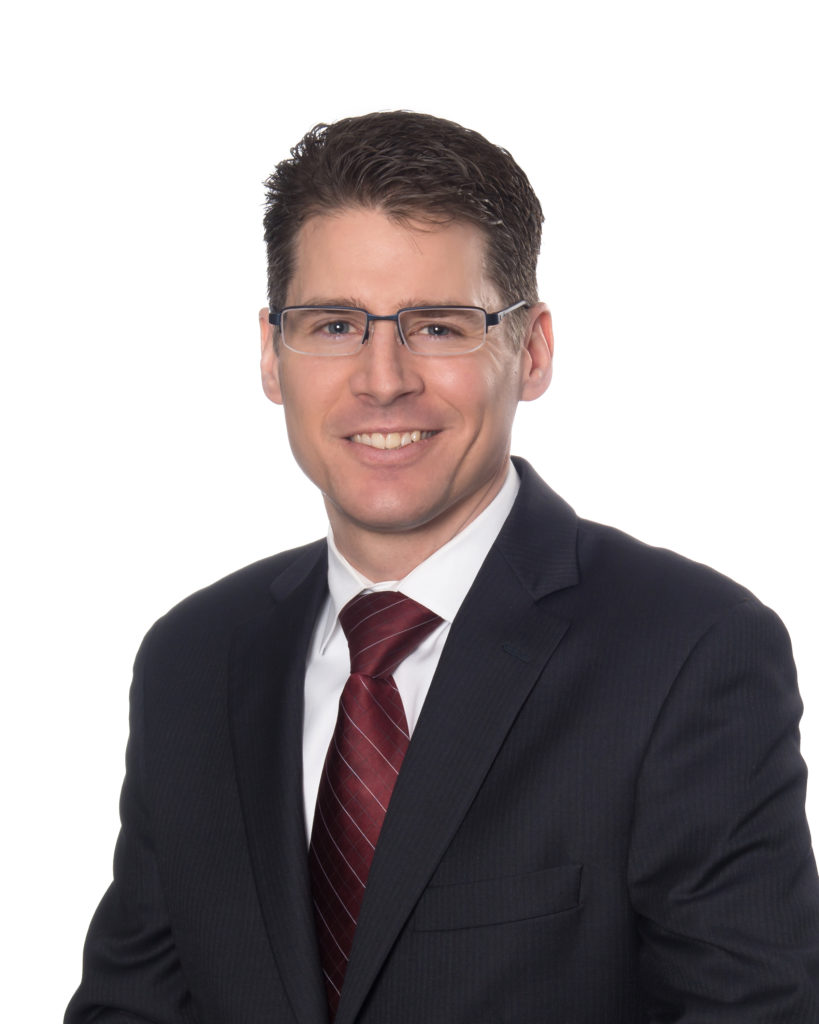 After graduating from high school, Chad Hutchinson joined the United States Navy as an Electronics Technician in the Nuclear Propulsion program in 1992. He went on to earn a Bachelor's of Science in Electrical Engineering from Iowa State University, a Masters of Engineering Management from Old Dominion University, and a Masters in Nuclear Engineering certification from the Bettis Reactor Engineering School.  
In 2000, Chad was assigned to the Director of Naval Reactors Headquarters, Instrumentation & Control division where he was a lead engineer and project manager for the development of propulsion plant electrical systems onboard the new FORD class aircraft carriers. In March 2007, he joined the U.S. Navy Reserve as an Engineering Duty Officer, serving in several leadership roles.
In addition to the Navy, Chad spent 19 years in the commercial and military nuclear industries, filling several roles including reactor operator, maintenance technician, system engineer, and design manager. He was an engineering supervisor at Duane Arnold Energy Center prior to joining his current organization, Crystal Group, in 2011.
Chad started with Crystal Group as Director of Engineering where he was responsible for leadership, technical direction, and oversight of the engineering department personnel. In October 2021, Chad was promoted to his current role as Director of Product Development at Crystal Group.
Chad was active in the U.S. Navy Reserves until he retired in 2018 after 26 years of service. He likes to fill his newfound free time enjoying movies and perfecting his video gaming skills. 
CPED Impact
"My background has been very technical in nature, and as I have been progressing in my career, I had the need to learn the business side and fill the gaps in my business knowledge." 
Chad could have gone the route of earning another MBA, but in talking with his mentors at Crystal Group it was recommended he invest his time "filling holes" instead of pursuing a full MBA. Chad began researching professional development programs that would address the business skills he wanted to grow and further develop. 
In 2013, he took his first CPED program, enrolling in Leadership Beyond Management. His experience was so positive that he then enrolled in the High Performance Sales and Finance and Accounting for Non-Financials Professionals programs to help develop his sales and financial acumen. 
Chad did take a few other professional development programs from another organization, but he returned to CPED because he felt CPED and its programs were a better fit for him. In May 2022, Chad completed the Transition to Executive Management (TEM) program. He chose TEM because it covered all the areas of business and skills development that a full Master's degree would, but the cost and time were more manageable.
"TEM hit on all the areas I was looking for: negotiating, marketing, strategy, analysis, and more. It was a good extension of what I previously learned without being a rehash of the subject matter. What I learned in TEM built onto what I had learned in Finance and Accounting for Non-Financial Professionals, and it helped me connect financial knowledge to what I am doing on the business side."
"TEM classes are long days, but at no time did I ever feel my time was wasted. It was outstanding value, convenient, the instructors are experts and top notch in their fields, and I always felt like I learned something."
Chad values that he wasn't just learning about new subject matter and business skills but that he came away with familiarity and a comfort level to be able to talk about the subject matter with leaders in those functional areas of his organization. This additional confidence has made him less apprehensive about having those conversations with other managers at Crystal Group. 
The opportunity to network and be exposed to different perspectives has also helped him broaden his perspective beyond his own experience and industry.
Chad admits that one of the parts of professional development programs he often dreads is the activities often done during programs. However, he's always enjoyed the activities in the CPED programs.
"CPED program activities are fun, engaging, reinforce the material, and help me feel better prepared going forward."
In fact, one of his favorite CPED memories is an activity from the TEM program. As part of the finance session with instructor Ann Martel participants engaged in a game where they were running a company that sold apples and oranges.
"We were learning through a game — which was actually fun, by the way! We learned how product moves, how different parts of the process tie into financial aspects, and how all the pieces play together. The game made it real and tangible, and I was able to learn how I can relate it to my own industry."
If you're looking to fill your professional skills gaps the Transition to Executive Management program provides practical skills needed to have an immediate impact on your organization as well as help you excel in a senior management position. Find more stories from the CPED community in the 75th Anniversary section of our blog.