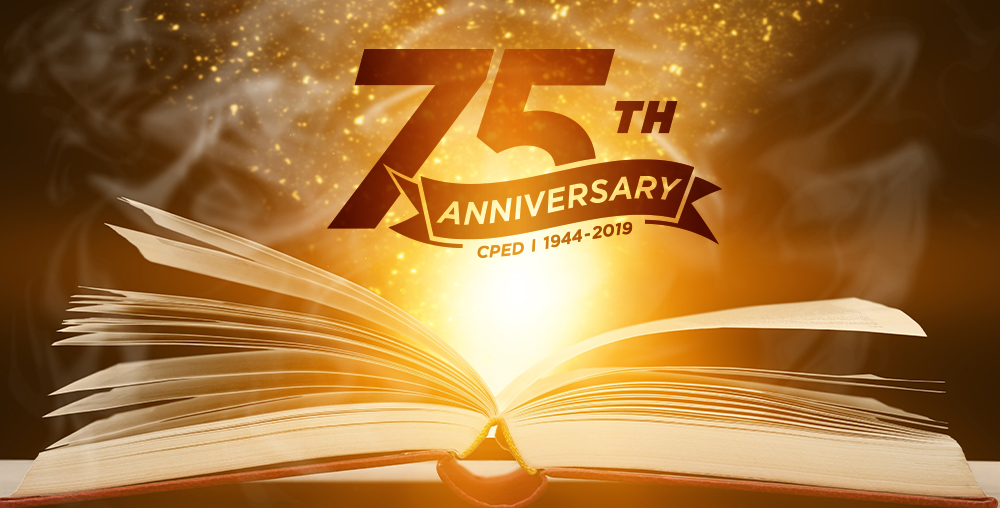 This year marks our 75th Anniversary. To celebrate, we're publishing 75 stories about members of our community. David Hafner joined the team at the Wisconsin School of Business Center for Professional & Executive Development in November 2019 as a program coordinator for custom development solutions.
ABOUT DAVID
David grew up in Minnesota and moved to Wisconsin to attend the University of Wisconsin-Madison where he graduated with a Bachelor of Science degree in theater and drama. He began his professional career at the Douglas Stewart Company in their software licensing division. David also worked for the Wisconsin Child Welfare Professional Development System where he was able to hone his coordination skills as a training support coordinator.
David recently joined the CPED team as a program coordinator for custom development solutions. He is responsible for planning and coordinating client projects, which may include assessments, programs, coaching sessions, and consulting engagements. He works with instructors, colleagues, and participants to make sure that the sessions run smoothly and all needs are being met.
When he's not working, David is a member of the Madison Gay Hockey Association and has enjoyed learning to play hockey as an adult. Recently David became a mentor at the Madison chapter of Proud Theater. David is passionate about teaching, organizing, and giving back to communities that have been important to him. David lives in Madison with his husband Jameson and their cat Zusa.
CPED IMPACT
David is enjoying getting to know the clients and programs offered at CPED. He is especially looking forward to attending the Business Analysis and Project Management programs. Although he is still new to the team, David is happy to be in his new role.
"I've found that my skills as a coordinator are adaptable to many roles. I've been embraced by my colleagues and I feel a real sense of teamwork to make sure that I'm having as much success as possible."
Connecting instructors with clients and ensuring all needs are met is how David finds fulfillment in his work. "Knowing that the work done at CPED allows individuals to become better professionals and grow in their careers is very rewarding. Seeing clients invest in their employees means stronger cultures and more efficient workers at companies across the country."
David encourages professionals of all ages to continue learning and to get involved wherever you can, something he has really taken to heart in his own career.
"I've found that learning doesn't just happen from 9 to 5 at a desk. Getting involved in other organizations and non-profits has allowed me to grow my leadership and organizing skills well beyond anything I would have imagined prior to taking those leaps. Never stop learning and pushing yourself to be better. There are countless ways to improve yourself and your career through continued education, finding mentors, and observing colleagues. Don't be afraid to ask questions and throw the book out the window. Innovation comes from creativity and a unique perspective; show the world your ideas, but don't cling to them too strongly when things don't go your way."
Learn more about the Master's Certificate in Project Management, and you can see more stories from our community in the 75th Anniversary section of our blog.