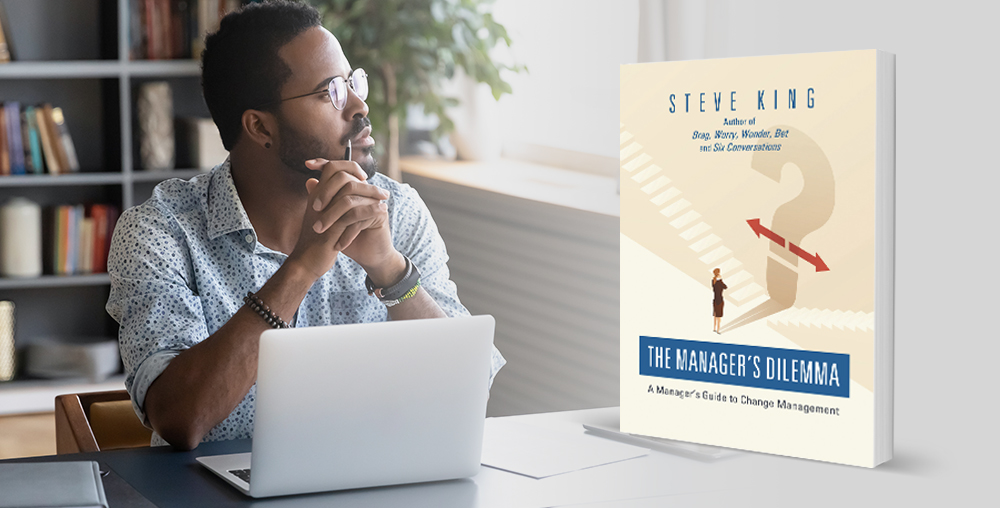 By Steve King
Why do so many change efforts in our organizations fail? One of the top reasons is unprepared managers. Frontline managers often feel their leaders cook up changes, unleash these changes, then expect managers to do the heavy lifting. The heavy lifting includes both personally coming to terms with changes and then getting their teams on board, as well.
I call this the "manager's dilemma." In my latest book, The Manager's Dilemma: A Manager's Guide to Change Management, I explore four key roles management needs to play in moments of change to better set themselves and their teams up to succeed. In the book, I also provide some simple tools and tactics for getting this job done.
Four Key Roles for Managers During Change 
Are managers helpless when they face the "manager's dilemma?" Are they set up to fail and disappoint? The answer is no. Even when senior leaders struggle to do their jobs as sponsors of change, there are four responsibilities or roles a manager can embrace to advance the change agenda and save the day. Those four roles are proxy, communicator, coach, and advocate.
Proxy 
It is a reasonable expectation of leaders that managers move a change forward. In this way managers are legitimate proxies for leadership. When a manager readily sees the value of a change, being a proxy is pretty easy.
But if the manager is skeptical of the value, the role of proxy can be difficult. Questions need to be asked. Information needs to be gathered. In the end, skeptical managers either change their mind and commit or don't and comply. Either way, they'll have to execute their responsibility as leadership's proxy.
Communicator, Coach, and Advocate 
The other three roles/responsibilities are directed at their teams. Managers need to effectively communicate the change to the team —repeatedly, over and over again. They need to continue to coach performance during the change.
Managing performance and productivity is the primary job of a manager. It does not stop during a change, but it may need to adjust during a change.
Additionally, they may have to slide into an advocate role at some point during the change. Change plans rarely unfold exactly as planned. Who is in the best position to see change plans go off the rails? Frontline managers. When that happens, frontline managers need to become advocates for adjustments to the plan. This means not only reporting what is going wrong but also suggesting what needs to be done to fix it.
Frontline managers that embrace these four responsibilities improve the odds of any change succeeding. They can, in some cases, truly save the day!
Knowing how to purposefully take on these roles as agents of change is critical to the success of any change effort. The Manager's Dilemma: A Manager's Guide to Change Management, Manager Boot Camp, and our Solutions Advisors can help you learn how to embrace these roles and responsibilities to help set your team and organization up for successful change. 
---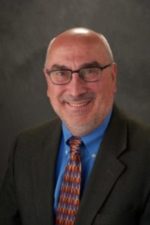 Steve King is adjunct faculty for the Wisconsin School of Business Center for Professional & Executive Development. Prior to this role, Steve served as the president and executive director of the Center for five years. Formerly, Steve was chief learning officer and vice president of talent management for Baxter. Prior to this position, Steve was the senior vice president of human resources at Hewitt Associates for seven years, with responsibility for all aspects of human resources for the international consulting and outsourcing firm, and he was Hewitt's chief learning officer for three years. Steve has an M.A. from the University of Wisconsin and a B.A. from the University of Iowa, both in economics.