As a holiday collaboration with our clients, we created a scholarship fund for non-profit leaders to attend Manager Boot Camp either in-person or online. These individuals were nominated by our clients because of the significant impact they've made in their organizations and communities.
Agnes Redei, United Way of Dance County
Nominated by: Wisconsin Hospital Association (WHA)

Agnes Redei was born and raised in Hungary where she studied social work and public policy. As a social worker, she provided case management services for families and supervised interns. She also administered a local fund that focused on academic success, distributed school supplies, provided tutoring, and financed field trips for children whose parents could not afford to pay these expenses.
After moving to the United States, Agnes started to volunteer with United Way of Dane County's 211 call center while looking for a job where she could use her previous experiences and skills.
Her professional life took a different turn when United Way of Dane County hired her over 14 years ago, and she took a coordinator position with 211. Her current role is project manager, in which she oversees the 211 call center activities including providing training, monitoring quality assurance, compiling caller needs and call center data, and recruiting additional limited term employees, AmeriCorps members, interns, and volunteers.
Agnes is excited and honored to be selected for the Manager Boot Camp Scholarship. Her goal is to gain additional skills to improve her performance at United Way.
Norma Gallego Valles, Centro Hispano of Dane County
Nominated by: American Family Insurance Group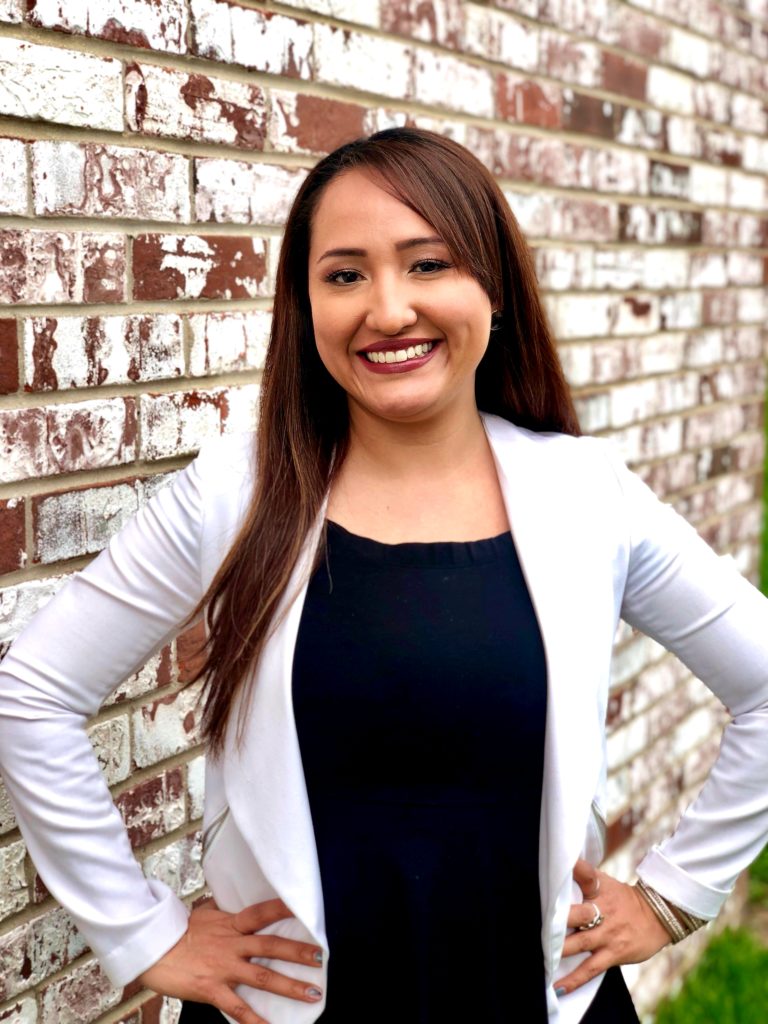 Norma Gallegos Valles emigrated from Mexico to Madison 16 years ago. A first-generation college student, she double majored in International and Environmental Studies at the University of Wisconsin-Madison. Norma has over six years of experience in non-profit programming, development, and management.
Currently, she works at Centro Hispano of Dane County as Workforce and Career Pathways Manager and acts as the Board Chair for the Latino Professionals Association. She works to ensure that culturally, linguistically, and sustainable educational and workforce opportunities are available to underrepresented communities with a goal to alleviate socioeconomic inequities and increase community engagement and advancement opportunities.
Norma's connection with the Latino community is also cultivated through La Movida radio station, where she participated as a radio personality and event co-host. In 2019, Madison Magnet awarded her the Wisconsin Young Professional IMPACT Award, and Madison 365 named her one of the 34 most powerful Latinos in Wisconsin.
Chelsea Kozak, Girl Scouts of Wisconsin Southeast
Nominated by: GE Healthcare
Chelsea Kozak, Business Process Analyst, has been with Girl Scouts of Wisconsin Southeast (GSWISE) for three years. Her business education from the University of Wisconsin-Milwaukee and over five years of work experience with system implementations and process evaluations allowed her to quickly make a positive impact at GSWISE and grow her role within the organization. Her love for the mission of Girl Scouting and support for the community fuel her enthusiasm and passion, which are evident in her daily work to drive more effective operations.
Outside of work, Chelesa and her family love being outdoors. They spend time traveling to their cabin with their two dogs and enjoy hiking, being at the lake, snowmobiling, and anything in the fresh air.
She is very excited to learn and grow as a manager and to continue to contribute to an organization that positively impacts so many girls within her community.
Manager Boot Camp helps participants gain the skills to successfully make the transition from individual contributor to manager. It teaches foundational skills that set great managers apart. If you'd like to join our scholarship recipients and attend Manager Boot Camp, we have several upcoming sessions.