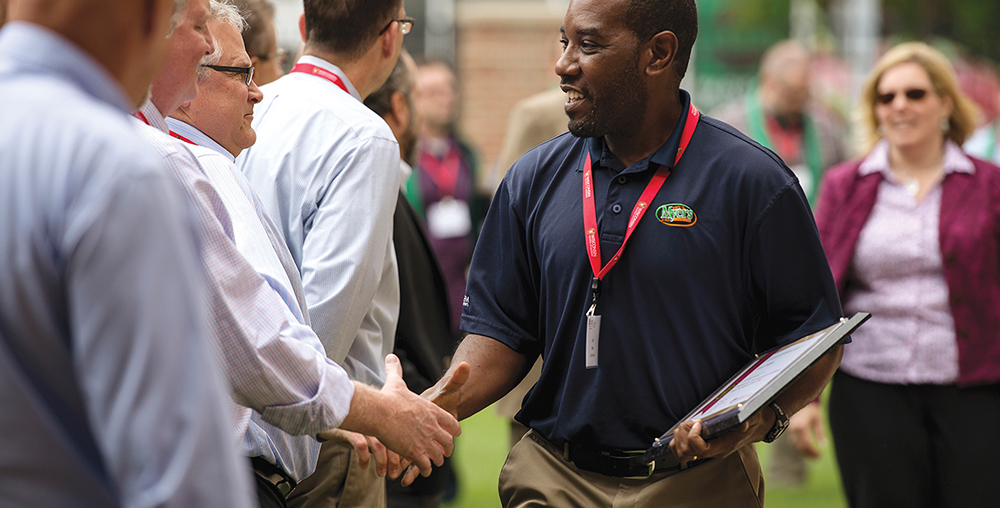 As a professional, you know how important it is to continually grow your skill set. When you're ready to learn something new, have an immediate need for growth, or want to transition to a new position, professional development certificates are a great option. A professional development certificate will help you prepare for what's next while giving you the competitive advantage you've been looking to find. With the uncertainty many individuals and organizations are facing, pursuing a certificate can help you deliver value to your organization without taking significant time away from work. Plus, you'll learn the skills you need to advance your career and earn impressive credentials along the way.
Develop Without Disrupting Your Work
Studies have shown that adults who have a certificate are 85% more likely to be employed. Earning a professional development certificate doesn't have to disrupt your life. Convenient, online programs offer the flexibility you need to develop new skills and experiences while continuing to support your team and organization. The tools you gain in the programs will help you immediately resolve challenges at work. Many online professional development programs also offer synchronous, live learning sessions where you can get real-time feedback on how you're implementing the things you're learning. Plus, these formats allow you to build a network of peers that you can use as a professional support system for life.
Learn Skills You'll Need
A certificate will help you advance in innovative ways and teach you relevant skills that will bring new value to your team. Certificate programs offer a holistic learning experience that helps you not only do your work more effectively, but empowers you to be a better leader, manager, or coworker. The programs offered can also expand your view of your role and expose you to new areas that you never thought would have an impact on your career.
Earn Impressive Credentials
Professional development certificates are a complement to any educational credential you have on your resume. Whether you have already pursued a post-secondary degree or are looking to elevate your high school diploma, a certificate shows employers or potential employers that you're dedicated, driven, and prepared to take on future professional challenges. Adding credentials to your resume or LinkedIn profile will differentiate you from other candidates and make you a more attractive potential hire.
Gain a competitive advantage in your career by earning a professional development certificate. Whether you're looking to upskill, want to advance your career, are about to be promoted, or you're somewhere in between, earning a certificate will have significant impact on your life. We would love to see you in enroll in a certificate from the Wisconsin School of Business Center for Professional & Executive Development. View all our certificate options and reimagine what your professional impact could be.