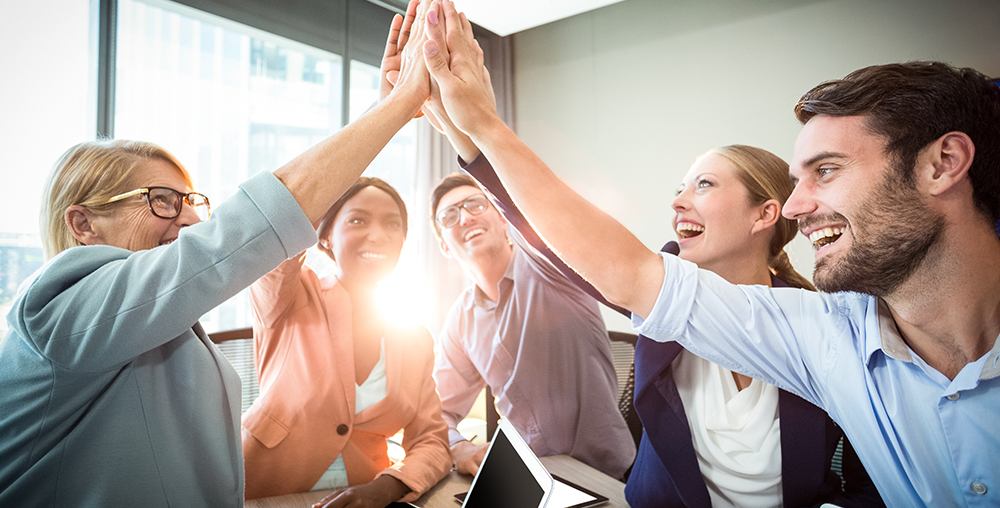 By: Tracy Nelson
Culture is on the mind of business leaders today. Competition for the right talent is fierce. Approximately 10,000 baby boomers are retiring each day, and the Gen X talent pool is 11% smaller. In addition to navigating the challenges of the current talent shortage, organizations are operating in a volatile environment of increased global competition, rapid changes in technology, uncertain economic and regulatory conditions, and dramatically changing customer preferences. This VUCA (Volatile, Uncertain, Complex, and Ambiguous) business climate means organizations have to bring their best game to the table, and savvy organizational leaders know that having the right culture can be that game changer!
Culture is much more than a trendy corporate buzzword; it is the DNA of an organization. It encompasses not only a company's mission, vision, and values, but on a deeper level, it reflects all of those unspoken "rules" about how people operate within the organization to be successful. It is the little "should's and shouldn'ts" that guide our daily behaviors.
Culture Impacts Employee Behavior
An organization's culture impacts employee behavior when they ask themselves, for example, whether they should speak up in a meeting and disagree if they have a differing viewpoint, or if they should instead remain quiet, polite, and agreeable. An employee at an organization with a constructive culture may share new ideas and approaches, while an employee at an organization with a less-empowering culture may recognize that only those who "roll with the status quo" are rewarded with promotions and other professional opportunities.
Culture is the internal personality of an organization.
Culture is the internal personality of an organization –the set of values, beliefs, assumptions, principles, myths, and behavioral norms that influence our actions and the decisions we make about how to operate in the work environment.
While culture may have historically been relegated to an item on the "to do list" for the HR department, senior leaders today are bringing culture discussions into the C-Suite. According to a Deloitte Human Capital Trends survey, more than 50% of executives agree that corporate culture drives outcomes like productivity and profitability, and rated culture as "very important" to organizational success. In fact, this same survey indicates culture and engagement have risen to be the number one challenge facing organizations.
"Culture eats strategy for breakfast."

Peter Drucker
Many of us have heard the famous quote by Peter Drucker, "Culture eats strategy for breakfast." Drucker believed that a company's culture normally overpowers any attempt to implement a strategy that is incompatible with that culture. Culture can be either a driver of or barrier to an organization's ability to achieve needed results, and the two must be connected for optimal organizational performance.
Culture Influences Employee Retention
Organizational culture can also be a key differentiator in attracting and retaining top talent. Organizations such as Southwest Airlines, Google, and Zappos have leveraged their unique cultures to create appealing employer brands that help them differentiate themselves in the marketplace to both customers and employees. This demonstrates how cultivating a strong and constructive workplace culture can make a critical difference in how well your organization performs and grows.
Unlike business strategy, which can often be shifted quickly to adapt to changing market demands, culture develops over time and becomes deeply embedded in the organization. Your business strategy, goals, and objectives are the guiding path, but your culture, values, behavioral norms, and daily practices are the drivers for helping your organization achieve your desired business outcomes.
Culture and strategy must be aligned to optimize organizational success. For example, if an organization seeks a new position in the market as a leader in new product innovation, yet every new idea in the organization has to go before an endless set of committees and approval processes before it can see the light of day, then the current culture is not aligned with the organization's new strategy around innovation.
If leaders work to define, assess, and understand their organization's culture, it can be used as a tangible business lever to achieve goals and drive organizational performance. Despite this, only 12% of organizations report they have a full understanding of their workplace culture, and only 19% indicate they believe they have the right culture to achieve their business goals. Thus, finding ways to accurately measure and assess culture are critically important to organizations and their ability to perform.
How to Measure Culture
One of the most effective culture tools I've seen is the Organizational Culture (OCI) from Human Synergistics. The Organizational Culture Inventory (OCI®) is the world's most thoroughly researched and widely used assessment for measuring organizational culture.
Measuring your culture can help you determine where your current behavioral norms may be helping or hindering you from achieving your goals, and can also help you identify areas for focused improvement. At the Wisconsin School of Business Center for Professional & Executive Development, we regularly use this renowned tool as we work with organizations to help them define their ideal workplace culture, and to then align their culture with strategic goals for optimum performance.
The five questions below can provide a useful starting point when reflecting on your organization's cultural alignment:
What are our strategic business goals and desired outcomes/results?
What current cultural strengths will help drive and support these goals?
What current cultural barriers may hinder us from successfully achieving these goals?
What are 3-4 key behaviors that must become cultural norms to achieve these business goals?
How can we drive/encourage/enable those needed behaviors?
Cultural challenges often arise during times of organizational transition such as a change in leadership, a merger or acquisition, or when a new product or market strategy is implemented that requires changes to the way people think and act at work.
While a new strategy can be adopted quickly, culture change takes significantly more time and effort, and the continued existence of deeply embedded attitudes and behavior patterns can significantly limit the organization's ability to implement the desired new direction. During times like these, a broader cultural transformation effort may be needed.
Here are six helpful steps for approaching cultural transformation if you find your culture needs to evolve significantly to become the driving force behind your business strategy:
Determine the ideal culture to support the business outcomes you want to achieve
Assess your current culture using a well-researched and validated tool (like the OCI)
Identify current cultural strengths and barriers or gaps to focus on
Assess/engage leaders at all levels in cultural transformation efforts
Approach transformation as an important change initiative in the organization. Dedicate time and resources to tracking and managing the changes
Measure progress, recalibrate, and adjust as organizational strategy shifts and evolves
If you are interested in learning more about culture assessment tools or how we can help with other talent, leadership, professional development, assessment, or coaching needs, contact us for a free Discovery Session.
---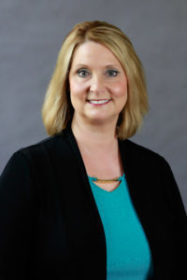 Tracy Nelson is a senior human resources and talent development executive with more than 30 years of business experience across a wide range of industries including healthcare, financial services, manufacturing, insurance, and non-profit. Tracy has earned her SPHR and CPLP designations and is a Prosci certified change management leader and CCL certified 360 assessor/coach. She is also certified in the full suite of Human Synergistics assessments including culture, climate, leadership, and team assessments. In addition to her leadership at the WSB Center for Professional Executive Development, Tracy serves as adjunct faculty in the MBA Strategic Human Resources Management program for the Wisconsin School of Business at University of Wisconsin-Madison.