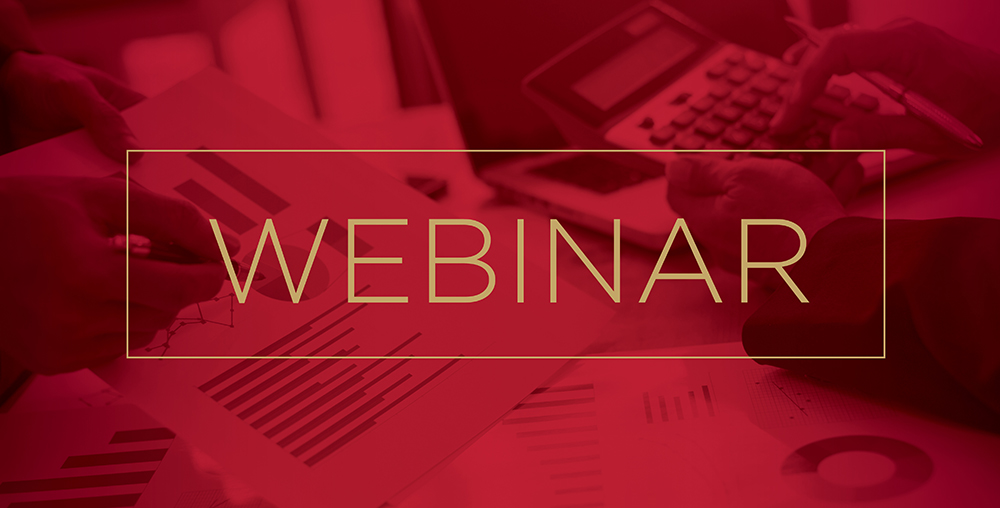 One of the most significant challenges for executives right now is understanding how to lead through disruption while ensuring the long-term success of the business. Having clear focus, making strategic decisions, and supporting your team will help you better balance your short-term needs with your long-term strategy.
In Sharpening Your Executive Focus During Significant Disruption, experts in strategic agility, culture and talent management, and organizational design discussed how executives today can be more focused and effective leaders during times of great uncertainty.
The action items below will help you get started.
Choose to see this situation as an opportunity to reinvent the business.
Survival is the immediate focus for most leaders right now, but successful leaders are the ones who are looking ahead to anticipate and meet the needs of the post-pandemic world. What will your customers need from your organization? Your business is evolving, and you will need to plan on new strategies to make your organization successful. If you have a growth-oriented mindset and are willing to make some changes, you will be on the right path to long-term success and attaining your new goals.
Create a Future Focused Team
Create a group of agile team members who can focus on long-term success and quickly adapt to change. Together, they will brainstorm and present options, strategies, tactics, and scenarios on what the future might look like and how you should make changes. The members of this group need to:
– Understand your customers shifting attitudes and behaviors, as well as how your suppliers are changing.
– Be composed of five to eight team members, no matter the size of your company. These individuals should be your company's future leaders and have keen insights into your customers perspectives. Ideally, you should include members from your sales, marketing, talent, procurement, and strategic planning teams.
Support Your Talent
Now is a critical time for all leaders to step up and be visible to their workforce. It is up to you to set the tone; model the behavior you want to see from others and be supportive. Acknowledge challenges and fears but show confidence in weathering the storm together.
Keep internal communication streams open and ask your team what they need right now. Look at this situation as an opportunity to upskill or reskill your team – this can absolutely be a time for growth.
Align Your Team and Your Culture
If you truly want to strengthen your talent strategy for the future, you need to align your team with your company culture. It is fully expected that your company culture will change as a result of these changing times. Ask yourself:
– What can you learn from that?
– What current cultural strengths will help you successfully achieve your new strategies?
– Which ones will hold your organization back?
Take time to address the behaviors that support your growth strategy. If your team does not feel like their new ideas are welcome or will be heard, that will need to change to make new strategies work. A good way to get started is to measure your company culture. Human Synergistics tools such as the OCI, OEI, and OCI/OEI assessments can give you data and actionable insights on how to move forward.
Revisit Your Strategic Plan & Realign
Perhaps the most important thing you can do right now is revisiting your vision, mission, and values, as well as your strategic plan. Ask yourself:
– Have your market differentiators changed?
– Have your key performance indicators changed?
Tools like a strategy articulation map can help you review all these key factors at once and get everyone on the same page whether major changes are happening or not. If you have to rebuild your strategy to move forward, identify your new priorities and assess what you can control.
Give Thanks
Make sure you are thanking your workforce. Everyone is feeling stressed right now and doing the best they can. Thanking those who work for you can improve employee retention. A kind word of thanks can go a long way and you never know who needs to hear it.
Just as your team is experiencing high levels of stress, so are you. With agility, realignment, planning, and a positive mindset for change, you can lead your organization through difficult times. For more information on the tools and techniques mentioned in the webinar recording, reach out to our Corporate Learning Team. We can help you and your organization move forward.