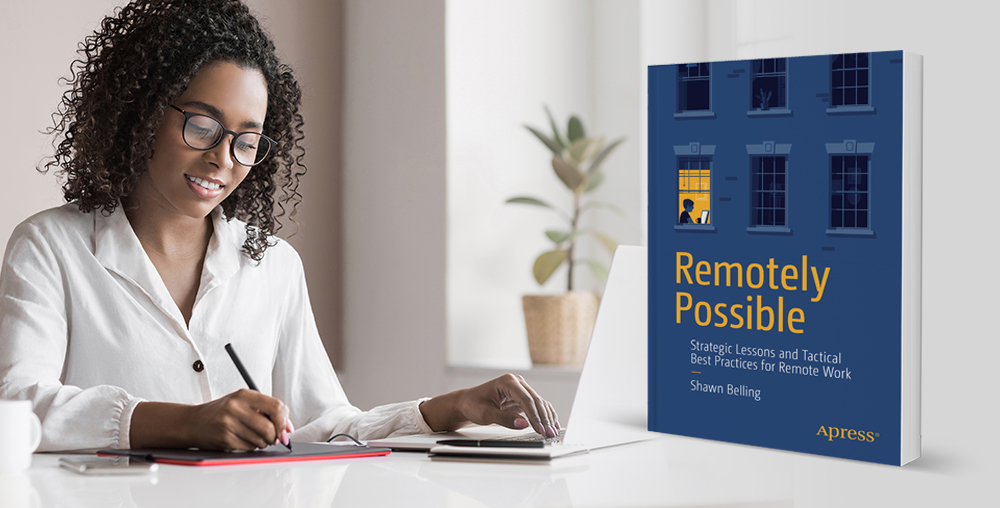 By: Shawn Belling
Professionals all over the world have had to adapt to working virtually and adjust how they collaborate with their teams, complete projects, hold meetings, and more. As organizations plan to bring employees back to physical spaces, many are overlooking the significant benefits that a remote or hybrid environment offer.
CPED instructor and author Shawn Belling's latest book, Remotely Possible, provides strategic insights and tactical best practices that help organizations rethink their culture and harness the benefits remote/hybrid environments can bring. The following feature is a preview from Remotely Possible, "We Already Have a Culture… Now What?"
We Already Have a Culture… Now What?
The clear themes that emerge from these three examples is the importance of intentionally considering and developing culture from the organization's early days. For existing organizations moving to remote and distributed scenarios, the culture discussion takes a different meaning. How do you adapt remote within an existing culture? How does culture adapt to remote work?
With people and organizations around the world having gained experience with remote work and tasted the potential benefits of this model, the genie is out of the bottle, as it were. There are doubtless organizations that will feel remote work models don't work for them, and cultures that resist permanent move to this model.
Leaders Must Lead
Adapting starts with leadership. Leaders must understand the organizational culture and assess how potentially long-established cultural norms may work for or against successful remote work scenarios. In chapter 3, we discussed the need for leaders with outmoded thinking about people and leadership to move out of the way. If an organization's most senior leaders are ready to move to remote and distributed scenarios, it is there – as with any organizational change – that the sustained support for this change must start.
There are plenty of bromides, old saws, about culture – how it eats strategy for breakfast, how it can be an obstacle to change, etc. The shift to remote work is different. Why? Unique to this change is the fact that nearly every organization capable of doing so had to experiment with remote work and distributed teams whether their cultures were supportive or not. With the COVID-19 pandemic's forced experiment, plenty of organizations were forced to overcome cultural obstacles to remote work.
Apply Learnings From The Experiment
As with a new organization, leaders in established organizations must be intentional about this change. It's critical to take the learnings likely gained during the COVID-19 pandemic and assess what worked well and what elements did not. This information will serve as a blueprint for long-term adoption. Key to this learning and assessment is how the organization's culture affected and was affected by experience with remote and distributed work and teams.
In large organizations, it is likely that some functions were able to be fully remote while others found it necessary to operate in partial remote modes, and of course some functions must be maintained as primarily onsite. Assessing how each functional area adapted and worked with other areas will help leaders determine how to bake positive outcomes as permanent cultural change and how to adjust expectations and norms in those areas that may benefit from or be interested in long-term remote but whose initial experiences were not as positive.
Evolving a culture from on-site to remote requires consideration of how you will gather as a remote or hybrid organization, and what the focus of these gatherings will be. Will you be doing regular all-hands meetings with all-remote or a mix of on-site and remote people? What time will you be doing these? If you are making this transition, think about how you want this to work. Know your people and teams – do they appreciate social time and activities via video conference, or do the majority of people find these trite and poor use of time?
Note: Not every organization and culture will value emphasis on sharing personal details and family news in video conferences. Proceed accordingly.
A family member of mine shared a negative experience that reinforces the importance of knowing your audience: Periodic video conference meetings of busy medical professionals with time-sensitive workloads were considered "must-attend" and required each participant to come up with family photos or a short description of their latest family plans for each meeting – a waste of time for busy people who preferred to focus on updates and critical information and then get back to their work. While well-intentioned, the meeting organizer did not empathize with the needs of the participants.
As of this writing, my team and I are working this out. When I took the CIO role at Madison College, one of the things I did immediately was to establish monthly all-hands meetings as a time to connect, celebrate accomplishments and share news. When we went remote, we continued this practice and tried to inject fun and social opportunities into the all-hands. This had mixed success but helped us learn and tune the remote meetings.
Example: Some people appreciated the 4 p.m. start and 5 p.m. transition into a virtual happy hour, but I also got feedback that this was problematic for some as this infringed on the daily transition into family time, and some felt they could not participate without making a choice between family and connecting with co-workers.
Example Practices
EDL and CloudCraze, where I spent 2012-2017, built their products and services on the Salesforce platform. A pioneer in cloud computing and Software-as-a-Service (SaaS), Salesforce was and is a leader in building a great workplace culture, and routinely wins recognition as a great place to work. Adapting and transitioning their culture to a fully remote status required them to consider ways to leverage their infrastructure and existing practices to ensure they remained a great place to work. Some of the things that Salesforce did during this transition serve as excellent practices to evolve an on-site culture to a remote and distributed culture. We did similar things at Madison College throughout 2020 and will continue to enhance these practices as we implement remote work as a permanent capability:
· Make communications as transparent and people centric as possible
· Ensure employee benefits adapt to meet the needs of remote employees
· Ensure that technology evolves and adapts to support remote employees
· Design opportunities to connect as people with lives and interests beyond work
Whether or not you are a multi-national SaaS leader like Salesforce, practices like these can help transition your culture and practices to support successful remote and distributed work scenarios (Unikel, 2020).
To read more, order your copy of Remotely Possible. Adapting your organization and culture to support a remote work environment takes ongoing conversation and strategy. Set up a Discovery Session with one of the Solutions Advisors to explore how a work from anywhere policy can create a competitive advantage for your organization.
---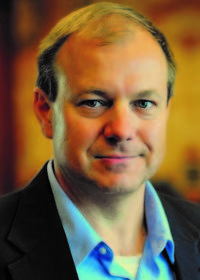 Shawn is a Senior Consultant with Farwell Project Advisors LLC and adjunct faculty with UW–Madison and UW-Platteville. Prior to joining Farwell in July 2017, Shawn was VP -Development and Support, and VP – Professional Services for CloudCraze Commerce (enterprise eCommerce software built on Salesforce). Shawn brings 25 years of project and program management experience to his passion for teaching, research and consulting for businesses, universities and professional organizations.