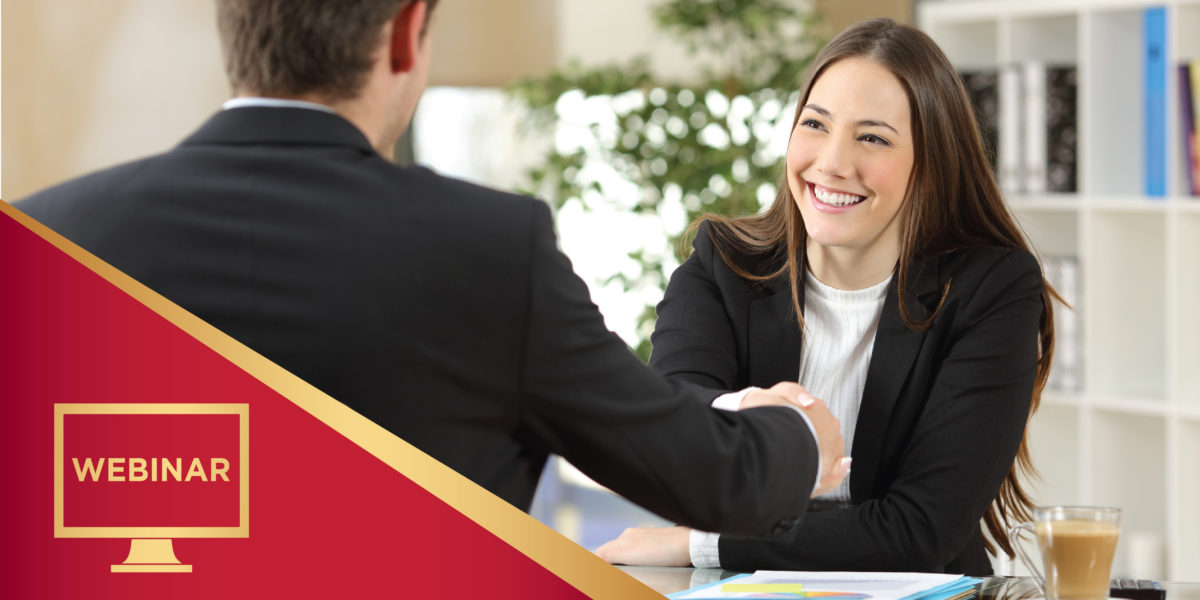 When you're about to give your first performance review, you may know what you're going to say, but do you know how you're going to say it? Providing feedback can be overwhelming and preparing to deliver critical feedback to your employees can be daunting. The following framework will give you examples to prepare for your performance review conversations.

Click here to access the presentation slides.
How to Prepare
Start by checking in with your human resources department to determine if there is an established expectation about the format and practice of conducting performance reviews at your organization. It's important for organizations to have consistency around this practice for all employees. If your organization has yet to develop this framework, we recommend the Brag, Worry, Wonder, Bet format discussed in the webinar below.
Once you have established how you'll structure the discussion, you can move onto gathering feedback on the individual you are reviewing. There are many ways to collect feedback on an employee's performance. We recommend:
Keeping a file on the projects and tasks the employee completed over the review period.
Moving emails into a folder in your inbox to reference and inspire you when you get ready to write reviews.
Note: You want to be sure to include examples for the whole review period and not just those you've gathered most recently.
Next, talk with other team members that have worked with the employee and ask for their feedback. Specifically, you'll want to ask:
How did they interact with the employee over the course of the evaluation period?
Is anything that stands out deserving recognition?
Do you feel this individual is in need of any professional development opportunities?
Not everyone you ask will provide feedback, but you will get a few pieces of information you can use in building the performance review.
It is also important to invite the employee being reviewed to prepare and bring examples of their work to the conversation. This helps them get invested in their own development because ultimately, it is up to them to drive their personal and professional growth. Also, inevitably, the employee brings examples you may have overlooked, but would want to ensure are included in the final version of the review.
Keep in mind, the best review conversations do not include surprises. Ideally, you have had many conversations with the employee throughout the review period about any issues as that have occurred and successes they have had so that when you are reviewing their work with them during their performance review, they will not be shocked by anything you are saying.
This should be a summary of their performance based on their work throughout the review period and the conversations you have had with them leading up to this point. Of course, not every situation is set upon ideal conditions, but do the best you can not to drop anything new on them in this meeting.
What to Say
As we mentioned above, if your organization does not have a standard process for evaluations, we recommend the Brag, Worry, Wonder, Bet, (BWWB) model. An overview of the framework is presented in the webinar. To get you started, here are some examples of what you might say to your employee.
When I brag about Susan, it is about the complex conference she coordinated in July. It took twice as long to develop the materials as other programs due to the number of sessions and instructors being offered.
When I worry about Susan, I am worried she is struggling with using the new customer relationship management system to manage her outreach with clients.
When I wonder about Susan, I wonder if there are other ways to help her learn and use the new system.
I bet Susan will master the new technology to become a super-user who will be able to help and train others in the organization within the next year.
How to Say It
Remember, this is a conversation, meaning a two-way communication. As you are sharing your feedback with the employee, ask them if they have anything to add each step of the way. This will help engage them in identifying takeaways when you're done.
Here are some other things to keep in mind:
Always start with brags, which are really affirmations. This will set a positive tone as your conversation gets underway.
Next, state your worries, followed by your wonders. This shows the employee you are concerned about how they are doing and allows you to ask questions to understand how what they think needs to improve or change.
Let them know you are betting on their growth and development and that you are investing in helping them succeed and achieve their overall and long-term goals!
The last step in this process is to update the documentation with the additions and changes discussed during your meeting. Be sure to do this as soon as possible. Send the final version to the employee and your HR person to add it to the official personnel file.
Now that you have a strong foundation to conduct your performance review, think about the other conversations you need to have with your team. Are you prepared to have a conversation with an employee who is requesting a raise? Or wondering what comes next for them in their career? To be an effective manager, you need to facilitate the six basic conversations that matter most to your employees and, as it turns out, your organization. Check out the recap from WSB Center for Professional & Executive Development instructor Steve King's webinar of the Six Conversations and learn how to develop and retain your employees.