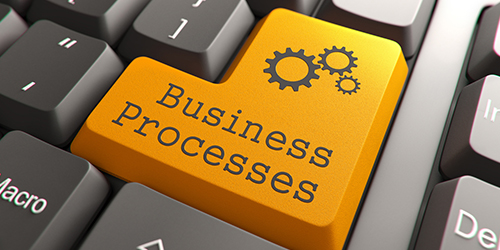 As a project manager, pleasing stakeholders and making a project successful are often your main objectives, but getting there isn't always a straightforward path. Process models and use cases are two interactive business analysis tools that can help teams build easy-to-use, high-performing systems and more effectively communicate. Learning techniques to solve complex problems could save you time, money, resources, and maybe a few headaches. Joe Goss has written several articles to help you learn the basics of these tools.
If you're beginning the business analysis process, this article provides an overview of what use cases are and how to recognize when you need to use them. Joe lays out the conditions for when use case development is most beneficial to stakeholders. Use cases can be valuable to a software team when current business processes are not well understood, terminology has been unclear, business rules need to be enforced in new systems, or technical solutions must support workflow capacity.
When you're doing something new or complex, having a rulebook can be valuable. Each operational process in your organization has rules and having documentation for those rules can be beneficial, especially when problems start to arise. In this guide, Joe shares the components of business rules and the characteristics you need to know, along with tips to help you avoid common mistakes when developing process models. Come back to this master list to help your process mapping team identify complex issues and learn how to start solving them.
The Agile project management methodology can help you increase the success rate of your projects when the end goal is continually changing. If you're developing new use cases and process flows, Agile can also help your team get started. Joe's Agile guide will help identify key roles, create process titles, and learn how to move forward with the project. Implementing elements of Agile can help any project succeed, and if you're interested in learning more about Agile project management, check out our other Agile resources.
Requirements can take many forms, and this article, Joe outlines how process modeling can help fill in the data gaps that come with complex requirements gathering. Joe uses the Business Process Modeling and Notation (BPMN) system to capture operational requirements and draw process diagrams as it can product higher levels of value in the clarity it brings to the project.