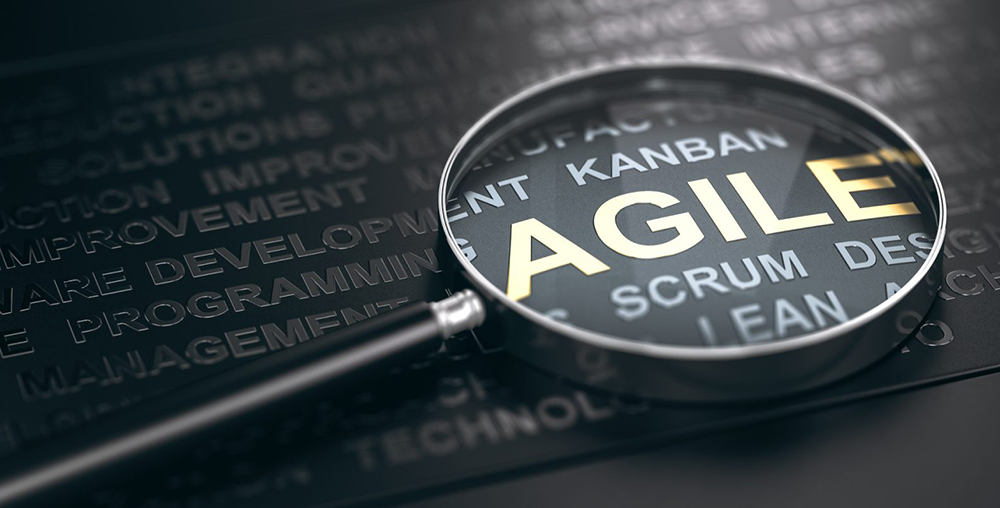 During times of continual change, Agile project management can help project teams stay on track and be successful. Agile was created to embrace change and bring rapid value to your organization. Before you can implement the Agile methodology in your organization, you'll need to gain organizational alignment in these four areas.
Common Training
To establish a foundation for Agile success in your organization, you must start with a common basis of training across the teams. You cannot expect the successes that come with Agile without first providing training. The team might be coming to the project with some Agile training, but if it's not consistent across the whole team it will not work. Different styles or interpretation of the Agile methodologies cause friction and can negatively impact the project. Plan to send key employees, or your full team, to a single, common source of training in the Agile methodologies. When everyone on the team has the same training, and therefore has a shared experience, team synergy forms faster and the team benefits as they work between project teams
Evangelism
If your organization is new to adopting Agile, you must ensure that the key, respected people within the organization are supportive of the switch to Agile, or it will not work. Moving to the Agile methodology means big changes and the leaders need to be supportive in order for the rest of the team to get on board. Ask your Agile evangelists to speak on their past successes with Agile and build a base of support as the new methods and tools are introduced. Their openness and positivity will reduce the fears, uncertainty, and doubts that the rest of the team might be feeling and get everyone aligned, and excited about, the move to Agile.
Executive Support
With any major organizational change, it is necessary that there be unwavering executive support in the adoption of Agile. From the very beginning and throughout all projects and initiatives, executive support and visibility are critical. Initial excitement is great but that might wear off, and, like your evangelists, executive leadership needs to stay excited and supportive of the Agile team for everyone else, from the top on down, to stay engaged and enthusiastic about the Agile implementation.
Rigor and Discipline
Agile project management can help your organization rapidly realize value. This means a quick return on investment, but the rewards and benefits that come with the adaptation in Agile are not automatic – you are your team must be committed and invested to your Agile success. Agile is flexible in nature but is also rigorous in execution and requires planning. Stay disciplined in your execution in Agile and stay focused as a project team.
Your team will need to have a rigorous definition of "done" in order to avoid accumulating technical debt – the sprint you are currently in will not be completed until all the conditions of "done" are satisfied. When you say, "this sprint is done except for…", then you have accumulated technical debt and the sprint is not actually done. Those little exceptions will build up over time and the project will suffer because of it, and it will be misleading to the project's success as well.
By the time your Agile team has reached the rapid value realization point of Agile, everyone must operate under the condition that things are completely done and be disciplined in the execution of their work. Put another way, you cannot say you're operating with rapid value realization when delays are occurring because conditions are not actually "done" so don't let that debt accumulate.
Agile project management embraces change but will not be successful without a commitment to rigor and discipline, common training across the Agile team, executive support, and key encouragement from Agile evangelists in your organization.
Check out these additional resources on Agile project management: