A Promotion or Transformation?
By: Steve Weber
Picture this…an email goes out announcing a technical subject matter expert (SME) has been promoted to team leader. Since she has a record of great individual SME performance, congratulatory text messages pour in throughout the day. Given her past success, everyone thinks she will be a great team leader. But will she? Is her new position just a broader, more responsible extrapolation of her previous SME accountabilities? No. Is great performance in the new job the same? No.
In working with multiple organizations, I've observed that successful team leaders consistently do the following things well:
Their team delivers on promised dates, budgets, and business outcomes;
The team members are outwardly supportive of one another, and do a great job of leveraging the unique skill sets of each member;
Morale and team engagement scores are well above corporate averages;
The team leader is respected, routinely "followed," and rarely, if ever, applies their own technical skills.
Successful technical SMEs, on the other hand, consistently do the following things well:
They complete their individual deliverables when needed;
They need time to focus on their individual detailed tasks, and participate in meetings and phone calls only to get needed direction or information;
They are asked to personally solve complex technical problems nearly every day;
They need to continually upgrade their individual technical skills.
It is my experience that this lack of understanding of the transformative job change is the number one cause of technical team leader failure. Unless a SME understands this, they do not actively pursue the four major changes they need to be successful.
It is my experience that this lack of understanding of the transformative job change is the number one cause of technical team leader failure.

Steve Weber
They need to practically move past the technical skills they used to be successful in the SME position. They are no longer an individual contributor, but rather an orchestrator, motivator, planner, and "mover". In fact, even if they can personally do a technical task quicker than one of their team members, they need to resist and help their team members attain those skills. Their focus is on outcomes, deliverables, and target dates, not individual tasks. They need to use their technical knowledge to ask questions, proactively address issues, and resolve conflicts.
They need to aggressively acquire advanced leadership skills. While project and resource management skills are useful, it is more important to develop comfort with ambiguity, and incorporate risk-taking and courage in their decision making. In addition, rather than avoid, they passionately pursue issue and conflict resolution, and provide frequent performance feedback to their team members. Positive business outcomes are second nature to them, and they are not afraid to set unpopular priorities to achieve them. Above all, relationship building with their business and technical peers is their number one daily priority. Successful team leaders can attain these skills by attending annual leadership development conferences, reading at least two books a year on leadership, and mentoring by a known great leader.
A successful team leader must be an outstanding communicator with all four of their key audiences – senior management, business sponsors, business and technical peers, and their team. Each requires a consistent message, but much different content. Success is measured by how many times one of these audiences responds this way – "I get it." Mentors and frequent feedback are great sources for this skill.
Successful team leaders manage their friends much differently. When one is promoted to a team lead, friends are often a part of the resulting team. They could be close friends, or other individual collaborators on many past projects. Since everyone knows (and will monitor) the friendship dynamic, it is imperative that a meeting be held with the friend(s) to clarify expectations and the subsequent working relationship.  The team leader can be "friendly" but not a friend at work, and must be extremely self-aware of their words and actions. The "friend" will be held to a high level of performance by others, and must respond accordingly. And, in their performance discussions, the team leader cannot shy away from bad performance.
One parting comment. Technical SMEs are often promoted to team leader positions not only to reward past performance, but also to give a technical person a raise (per current HR practices). Unfortunately, for all the reasons cited above, there are countless cases of failure in team leader roles, with the resulting negative impact on the SME and their team. HR practices must change to provide money for talented technical SMEs unwilling to make the necessary four changes to be successful in a team leader role.
If you are interested in learning about our custom programming, visit our website for more information.
---
About the Instructor: Steve Weber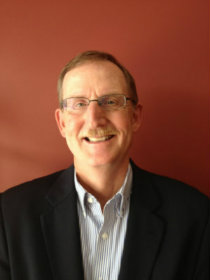 Steve has experience in risk management and financial operations and has successfully applied both disciplines to the management of technology. He is an NACD governance fellow and a member of the NACD Board Advisory Service. He recently retired as vice president and executive partner with Gartner Executive Programs. In this role he provided direction, mentoring, and customized support to chief information officers, helping them manage IT challenges and initiatives. Prior to joining Gartner, Steve was the senior VP and CIO for OneAmerica Financial Partners and Aid Association for Lutherans.