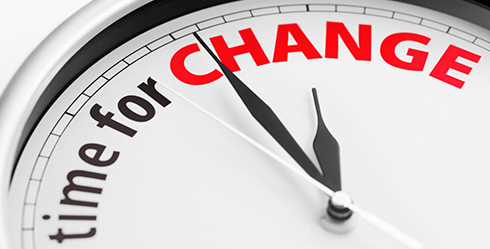 The importance of Organizational Agility
By: Jeff Chan
The pace and complexity of change is challenging and is threatening the viability and future of many businesses. Many businesses cannot make change at a fast enough rate to keep up with the external market, competitors, or customer requirements. The traditional approach has been for leaders to identify and initiate needed changes in the organization that are targeted, isolated, and periodic. This start and stop approach to change has had very limited success – in most consultant studies about only 25-30% success rates.
One of the fundamental contributors that limits the success rate of changes in the organization is a management philosophy and approach that focuses on productivity and efficiency. This management approach has been the predominant philosophy for the last 100 years, but what has gotten organizations here will not be the key philosophy that will boost organizations for the next 100 years.
History of the Modern-Day Organization Design
In 1908, the Ford Motor company was one of several small car manufacturers in a growing new industry. It took 12 hours for Ford Motor Company to make one car and it would cost about $850. At this rate, Henry Ford knew he could not mass produce cars at an affordable price.
Ford hired Frederick Taylor, a management researcher/consultant, to help him find ways to produce a larger volume of cars in a shorter amount of time. Taylor's management approach was founded on the principle that individual workers would be more productive if they were assigned tasks that were suited to their personal capabilities. This approach helped to start the production assembly line which ultimately transformed Ford Motor Company.
In a few short years, Ford Motor company captured an amazing 60% of market share by reducing assembly time from 12 hours down to 90 minutes and the cost to produce a car from $850 to less than $300.
A Look into Today's Organization Design
Over the last 100 years, Frederick Taylor's management theories have initiated an unprecedented time of productivity and growth for businesses who have adapted them.
Modern-day organizations have been viewed similarly to how Frederick Taylor viewed the production assembly line. This approach and management philosophy has created our traditional organizations that are built to be highly efficient machines focused on productivity. This type of organizational design works well within a stable environment. These organizations have traditional linear planning and control mechanisms to focus on efficiency and execution within a highly structured and static environment.
Leadership teams at the top of organizations make most decisions through highly structured and defined governance processes. Overall, the organization is rigid, slow moving but highly efficient.
VUCA – Volatile, Uncertain, Complex, Ambiguous
Our business environment today is best described by a US military term introduced by the US Army War College – Volatile, Uncertain, Complex and Ambiguous – VUCA. Traditional organizations and businesses struggle to effectively compete and keep pace in a VUCA environment. The traditional management and organizational approach is not suited to effectively deal with fast paced and uncertain market changes.
Organizational Agility
Businesses today need to shift from traditional organizational and management approaches (that focus on productivity and efficiency), to an organization that is more agile and dynamic, and (that moves quickly and effectively). An agile organization identifies and captures opportunities faster than its competitors. It sees agility and speed as its competitive advantage in the midst of constantly changing market conditions and unexpected situations and events.
Organizational Agility – Capability of an organization to rapidly change and adapt in response to external market changes. Organizations with a high degree of agility can react successfully to new competitors, develop new technologies, and adjust to sudden shifts in overall market conditions.
At the core of organizational agility is a philosophy and a mindset of three fundamental principles:
Speed – The cycle time, frequency, iterations of management, and operational processes happen at a pace (generally faster – "clock speed") to meet and lead the environmental, market, and business needs. This frequency of practices support the ability of the organization to accelerate change.
Flexibility – The ability to effectively operate management and operational processes under different circumstances, requirements, and inputs that often change quickly due to evolving market conditions and competitive conditions.
Strong Foundation – Management and operational processes are value adding, streamlined, continuously improving, leverage technology, and makes the best use of people skills and talents.
These Organizational Agility Principles affect all aspects of an organization's:
Planning and goal setting processes
Resource management and allocation processes
Performance management and reviews processes
Leadership and management practices and competencies
Culture, values and expectations
Employee capabilities and competencies
The traditional organizational and management mindset and philosophies from the last 100 years of productivity, efficiency, and control has made many organizations successful. But, for the next 100 years, organizations need to shift to mindsets and philosophies that build on the traditional organizational view, but focus on speed, flexibility, and agility.
Businesses see the need to change, and it has always been important for companies to be responsive to the market and customer's needs, but the scale of change is at a level where it is overcoming many organizations. Review these three core principles to ensure that you are effectively evolving your organizations practices and advancing one step ahead of your competitors.
Businesses see the need to change, and it has always been important for companies to be responsive to the market and customer's needs, but the scale of change is at a level where it is overcoming many organizations.

Jeff Chan
Jeff Chan teaches Change Management for the Wisconsin School of Business Center for Professional & Executive Development. Learn more and register HERE
---
About the Instructor: Jeff Chan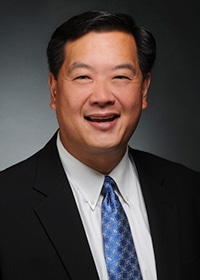 Jeff specializes in working with companies to improve organizational performance and productivity through expertise in change management and business transformation. He has held general management and senior human resource positions with BP/Amoco, Hewitt, Sears, Spiegel, and for the past 10 years has been the President of Chan Management Consulting.