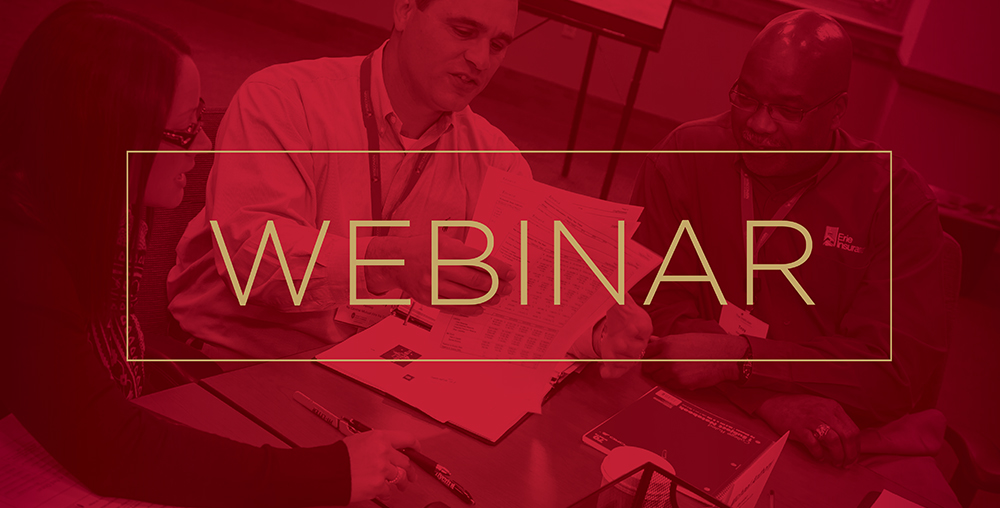 If you asked your frontline managers how many processes they owned, would they be able to tell you? Without process management skills, frontline managers are not able to manage productivity effectively or efficiently. In the webinar They Don't Know What They Don't Know: Your Frontline Managers Need Process Management Skills, author and instructor Steve King explained how you can help your frontline managers connect people management and process management to better support your organization.
Watch the Full Webinar Recording
A Management Discovery
In his new book, Prevention and Contingencies: A Simple Guide to Process Management, author Steve King explains how he discovered the key to frontline manager's success: understanding both people management and process management. He had asked 100 managers what they needed a better understanding of to improve their skillset and become better managers. While many gave the usual answers, the more seasoned managers talked about how process management skills were essential to their success.
They were inheriting processes, but they didn't know what to do with them. Steve soon realized that, while people management skills are necessary for every professional, process management skills are essential for more experienced managers to be successful.
Later in his career, he asked another room of 100 managers how many processes they each owned. More than half said, "I don't know". What do managers do when something goes wrong with a process they own? Who fixes it? This isn't something that should be left to someone with a Lean Six Sigma belt. Managers can and should be able to handle it with the proper training.
Start by understanding the difference between process management and process improvement. Process management is about enhancing the status quo, while process improvement is about changing the status quo. Process management, in a way, is about maintenance and repairing, while process improvement is a way to redesign a process.
The Process of Process Management 
There are seven key steps to understanding process management. They are:
1. Knowing the process 
2. Knowing the standards 
3. Knowing the acceptable variances 
4. Creating a reporting mechanism for tracking variances 
5. Installing preventative and contingency measures at key trouble spots in the process 
6. Analyzing the performance data regularly  
7. Executing the contingency plans, if needed 
When managers know how to go through these seven steps, they know how to scenario plan. Once they know what the process looks like, they can predict where breakdowns will occur and take preventative measures. In other words, when your managers have strong imaginations, they'll be able to use them to build stronger processes.
The clearer your processes, the better they are, and the better your people management will be. When frontline managers have just a little guidance in understanding the difference between process management and process improvement, they know how to predict what issue's they'll encounter and how to fix their processes in advance. For more from Steve on this topic, check out the rest of the webinar.
Watch the Full Webinar Recording
It has never been more important to have your teams and their leaders on the same page to work efficiently and effectively. Set your team up for success by arranging a Discovery Session to learn how to support your frontline managers with process management skills.