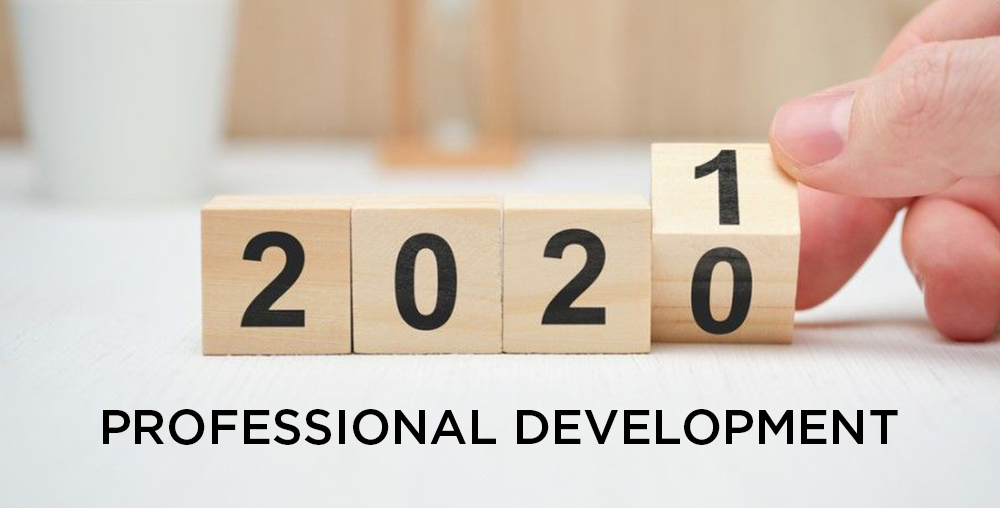 What's your professional development resolution? Online professional development has never been more accessible, connecting you with peers from around the world and teaching you what you need to know to advance your professional skillset. Below are webinar resources for professionals who are ready for more, so feel free to share these with your teammates too.
For Managers
Getting the Most from Your Team: Setting Individual and Team Goals
Is everyone on your team on the same page? Setting individual and team goals that are tied to strategic organizational initiatives can help you align your team and meet your organizational goals. This webinar will help managers structure and organize goals in a way that allows for goals to be completed effectively while improving team performance.
Watch the Full Webinar Recording
Optimizing Team Performance: Managing the Individual and Managing the Team
Managing group dynamics can be tricky, especially in a virtual environment. High-performing managers know how to pivot conversations to apply them to their entire team. This webinar will help you virtually read the room by knowing what to look for to create clarity and get the results you need from your team.
Watch the Full Webinar Recording
Process Management and Improvement
Your Frontline Managers Need Process Management Skills
If you asked your frontline managers how many processes they owned, would they be able to tell you? Without process management skills, frontline managers are not able to manage productivity efficiently or effectively. Author and instructor Steve King explains how you can help your frontline managers connect people management and process management to better support your organization.
Watch the Full Webinar Recording
Data-Driven Tools to Bring Order from Chaos
Disruption often reveals where there are process problems, and data can help you diagnose those problems and make strategic decisions to work toward corrective action. In this webinar, instructor and process improvement expert Scott Converse explains the basics of collecting new and relevant data for problem-solving beyond process improvement.
Watch the Full Webinar Recording
Comparing Lean and Six Sigma Approaches for Process Improvement
A new year often means new processes. Are you using the right process improvement methodology for each initiative? Watch this webinar to learn the key differences between Lean, Six Sigma, and the JDI methodologies.
Watch the Full Webinar Recording
For Project Managers
Agile vs. Waterfall Methodology
As you look for new and improved ways to manage projects, you need to make sure you're utilizing the right methodology for each project. This webinar explains the key differences between the Agile and Waterfall methodologies, as well as the three things all project management approaches need to be successful.
Watch the Full Webinar Recording
Rapid Value Creation Using Agile
When Agile project management is successful, it motivates everyone because the value is realized at a rapid pace and earns the project team credibility. If you want to earn opportunities to develop additional projects from business leaders, watch this webinar to see how Agile can benefit your team.
Watch the Full Webinar Recording
For Business Leaders
Sharpening your Executive Focus During Significant Disruption
When leading through disruption, how do you help your team move forward and ensure that the long-term needs of the business are still a focus? In this panel webinar, experts weigh in on how executives today can be focused and effective leaders during times of great uncertainty.
Watch the Full Webinar Recording
Building Endurance: Leading Without a Playbook
Many leaders are comfortable operating from a place of control, but with considerable change comes leadership fatigue. How can you survive and continue to lead effectively through continual change? The actionable tips in this webinar will help you handle that fatigue going forward.
Watch the Full Webinar Recording
Culture: The Key to Successful Mergers & Acquisitions
When undergoing change, organizational culture should be a central focus of the transition plan. Watch this webinar to learn how you can prepare to effectively integrate multiple cultures to achieve organizational success.
Watch the Full Webinar Recording
The most valuable resources are those that help make an immediate impact on your success. Whether you are leading a team, are learning a new way of working, or are just ready for more, there's a webinar for you. What will you learn next?
You can view all our available webinar recordings on the CPED YouTube channel.